Posts

2,847

Joined

Last visited

Days Won

16
monctonguy's Achievements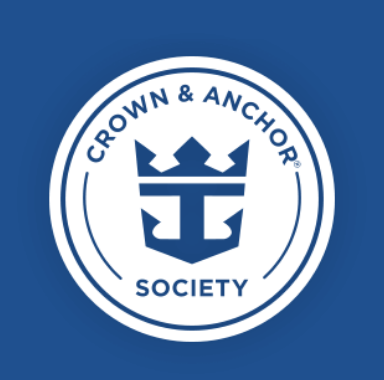 Pinnacle (7/7)
1.8k
Reputation
cruisellama reacted to a post in a topic: CDC extends Conditional Sailing Order for cruises into January

jticarruthers reacted to a post in a topic: CDC extends Conditional Sailing Order for cruises into January

WAAAYTOOO reacted to a post in a topic: CDC extends Conditional Sailing Order for cruises into January

fireclan reacted to a post in a topic: CDC extends Conditional Sailing Order for cruises into January

Let me know when no masks required, will that change once the CDC drops this order???!...thats the only thing that matters to us to cruise. 2 years since our last cruise and looks like 2022 isnt shaping up to be much better based on all this. Really disappointing!

monctonguy reacted to a post in a topic: CDC extends Conditional Sailing Order for cruises into January

US announced that they will NOT be re-opening the border to international travel anytime soon due to Delta...just announced this on Friday...so at this point it would be now be at least Sept or October at the earliest.....not booking any trips or cruises for the rest of 2021.. Now, lets see if 2022 is a write off....I wouldn't count on anything at this point the way things are going in the USA.. ?

I cant imagine its worse than Air Canada....I'll take my chances as I could book 3 flights for the price of one with Air Canada....hopefully one of the 3 flights will make it for me....lol From Eastern Canada its insane to fly..so we always have to drive to Maine and then get a deal with a low cost carrier there...I am willing to give Flair a chance to see just how bad or good they are..I have looked at their add-ons...seems reasonable compared to the rest of the industry out here so to save almost $1000 per trip for us I will take a chance!

Check out Flair airlines @Lovetocruise2002....we have direct flights to Florida starting in October for $99 each way.....if this stays like this, could be a game changer for us once we can fly and vacation with no masks!

No sailing till 2022 now for me..its just turning into one delay and frustration after another....... It's all absurd..if they were "following the science", Canadians should be allowed into the US but not the other way around.....but even if they did, I am not vactionign with a mask on so no bueno! And with Cayman Islands not opening till at least 2022 to cruise ships, we have decided to cancel our November cruise on Brilliance......so it will be 2.5 years before we hope to cruise since the last one...holding out hope for our cruise booked in April 2022 out of San Juan.

Wondering if anyone else out there has booked or looking at this cruise. Its a jam packed 7 night cruise and was quite a good deal when I booked. Airfare maybe an issue for us cost wise, but this is a dream cruise of destinations for us.....fingers crossed by April 2022 we will be ok to travel with no restrictions!

I didn't think EOS had been upgraded to the app, but maybe they all had been before Covid 19 hit?. It feels like so long ago I cant remember to be honest. I have EOS booked for April 2022.....so I am sure by then its going to be there.....as it seems like everything is going this way?!

monctonguy reacted to a post in a topic: Testing onboard is working. 2 Passengers on CelebrityMillennium test positive.

I would think by next May or June you should be safe....anything before that is a gamble. I am looking at booking a cruise for April of 2022 and I am wary and not ready to commit yet. But to be honest..unless we end up with Covid waves 6 through 10 around North American, it should be fine by next spring/summer..I wouldn't plan anything for winter of 2022 in or out of Canada stil at this point. we have 70.3% of our population vaccinated here in NB..and we still cant visit dying family or travel or attend a sport event or music or not wear masks everywhere....we are WAY behind the USA when it comes to relaxing those restrictions!!!

Airfare is atrocious as usual.... costs me about $600 to fly to Toronto from here(1.5-2hr hr flight)...its going to terrible for a long while here I think.

100% BANG ON....so I hope that they actually do exclude Canada for at least a few years to teach then a lesson..sometimes tough love is needed. Lets be honest..its never been about health and safety or following the science.....lol...it's just Canada being Canada..run by the closest thing to a dictatorship/socialist country when its come to Covid and all the implications and fall out!

I am sure this is the feeling of many Canadians...along with keeping the borders closed, masks on, no social interaction and full government control and loss of liberties. As I said, don't count on anything changing in Canada by even next year from where it is now!

Everything is better when you don't have to deal with Canada!....I have known this for along time......lol

Better hope that they extend that work around if you want to cruise in 2022 to Alaska...I highly doubt it will be business as usual here by then. 75% of population doubled dosed to remove restrictions here is the current political garbage they are feeding us. I would bet AGAINST ever reaching those #'s in Canada.... I predict that masks will be here for ever based on current government speak and mandates. We are currently locked down and not even able to visit dying family in our own country......we are at 50% one dose and 3% second dose and vaccines have been out for almost 6 months.,... Just saying...

Nope....wont be cruising with those rules. I am ok with the vaccine requirement, but not the mask on top of it...end of story. Pretty simple really.

I have to be honest..I have stopped watching and reading and looking. Doesn't matter to me now when it re-starts as wearing masks is a no-go for me. I would say my Nov cruise will be a lost cause for sure. If we need 95% of cruises vaccinated with TWO doses and we still have to wear a mask....that's just insane.