 Posts

17

Joined

Last visited
FamilyCruiseFan's Achievements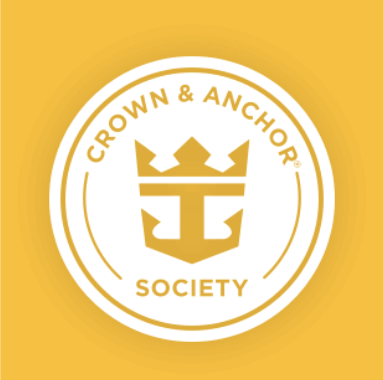 Gold (2/7)
15
Reputation
Thanks. I guess I was concerned if the opening seemed fine (low falling out risk) or if anyone else puts something over the opening to secure it more. I think overall I'm probably over-thinking it. I thank you for your response!

Hello! We will be on an upcoming cruise on Oasis this Oct and will be having bunk beds for the kids for the first time. They are not used to sleeping in bunk beds but are very excited (ages 6-11, 4 kids total between 2 rooms). Just looking for any info on if the rail on the top bunk seems secure or if anyone brings anything with them to make it more secure. We are in Ultra Spacious Ocean Balcony rooms. I've looked at some videos of room reviews online but looking for any thoughts from someone who had experience with it. Thanks!

Now the pre-cruise testing window is 3 days before for everyone on those cruises of 6 nights or more...vaccinated or unvaccinated per the recent news out there.

This is what they passed on to me when I asked them about it.... 2nd day of cruise,went to diamond concierge about getting reservations for the comedians and illusionsist show and he told us they were sold out. He said we could wait at door for cancellations and availability. Did get a reservation for aqua 80 on day 5. Lots of top tier cruisers on this ship.

My parents are on this Oasis cruise as well (May 22, out of Bayonne). They have been on over 40 some cruises (most Royal Caribbean) so they know what to expect and they have been disappointed by many things this cruise. The ship is under staffed for sure. Windjammer has been having long lines due to not enough seating. Not opening the time they were suppose to. My parents who are diamond plus were not able to get a seat at all on many of the shows even through the concierge service. Even the concierge service noted they were definitely understaffed. My parents somehow got My Time dining which they never do (they tried to change it to an earlier time) they said basically they were not able to, but the lines are longer. They did book a night a Chops to finally enjoy a sit down meal. They've never really had issues with dining in the past so they were a bit surprised. Aside from that, my parents did comment that port day on the ship was very busy, didn't seem like many got off. They had heard 5400 - 5500 approx for passenger count. Just FYI stuff! I hope you have a great rest of the cruise! I am enjoying following the posts. My whole family (party of 8 ) go on Oasis again in Oct, so I am just comparing experiences!

I have family on the Wonder of the Seas, March 18th to 25th (third sailing) and passenger count is 4900 (800 kids per staff onboard).

Going to the link here .... then to pg 59 approx ... they show some pictures of the obscured view balcony GS 1700 .... something to think about I guess.

I have been looking at these today myself as some members in my family are going on the Wonder in March and are considering their RoyalUp offers now. I've noticed that there are some marked with an obscured balcony and if you try to book the GS class, they only have one price. It's not like you are taking a cheaper "obscured view" balcony rate (and it's not exactly cheap). Also look at the size of all the balconies in this section. From the deck plans they provide on the website, it appears there is a wide variety for size (and again... no difference in price that I was able to find between one of the bigger vs smaller balcony rooms). Just some thoughts to share!

Question on guaranteed rooms... Does anyone know if you book a guaranteed room (say balcony cabin) and didn't like the assigned location, are you able to call and change it to something else available (assuming there were other open rooms and it wasn't a full sailing) with the same room category? Never took a guaranteed room before but was considering this in the future. Thanks for any helpful info!

Thanks for explaining because I wasn't sure either!

Go for the surprise! This happened a few weeks before our cruise for someone in my traveling party but it wasn't until about 3 days prior to the cruise like 2:30 pm we noticed the room numbers changed on our reservation that they were notified of the upgrade from junior suite to owners suite!

This happened to someone in our traveling party on our most recent cruise last week. All offers expired except one but they could no longer modify or cancel the offer anymore. This happened a few weeks prior to the departure. We kept waiting and it was about 3 days prior to the cruise that the offer was officially accepted! I've heard others say the same. Good luck! I'd say you may have gotten it! Give us an update when you find out!

Someone in our traveling party had the same thing happen. They placed a royal up offer on about 4 different rooms, the same day we did the same for the room we were in. Sept 17th we placed bids for our 10/10 sailing out of Bayonne, NJ on the Oasis. On approx Sept 30th I checked our room offers and they were still all pending. For the people we were traveling with, they had only one pending and the rest expired. They were unable to modify any offers at that point. We just thought the other offers were rejected and was holding out hope for the one that was left but still couldn't figure out why we couldn't modify the offer. I could modify all of my offers but none had shown expired. So ... fast forward a bit... Oct 7th (3 days before departure) his room number changed on our reservation on the SeaPass. They got an upgrade from Junior Suite to Owner's Suite (the one that was left pending). I read others post a similar experience on different blogs. So maybe you got it! Otherwise you should have the option to cancel it (as mine said, you can modify or cancel it up to 3 hours prior to departure). Also his credit card wasn't charged until the 3 day mark. Here's hoping for you! On the other hand we didn't get ours but it was long after we were on the ship that we got the email about the unsuccessful bids. Hope the info helps.

We just sailed on Oasis out of NJ on 10/10 - 10/17, passenger count given to me was 2845 (just as a reference)

Thanks for all of the updates/photos! It really helps with planning. We are the same sailing next week (10/10). I was just curious if you had heard what the passenger count was for your cruise this week? Thanks!