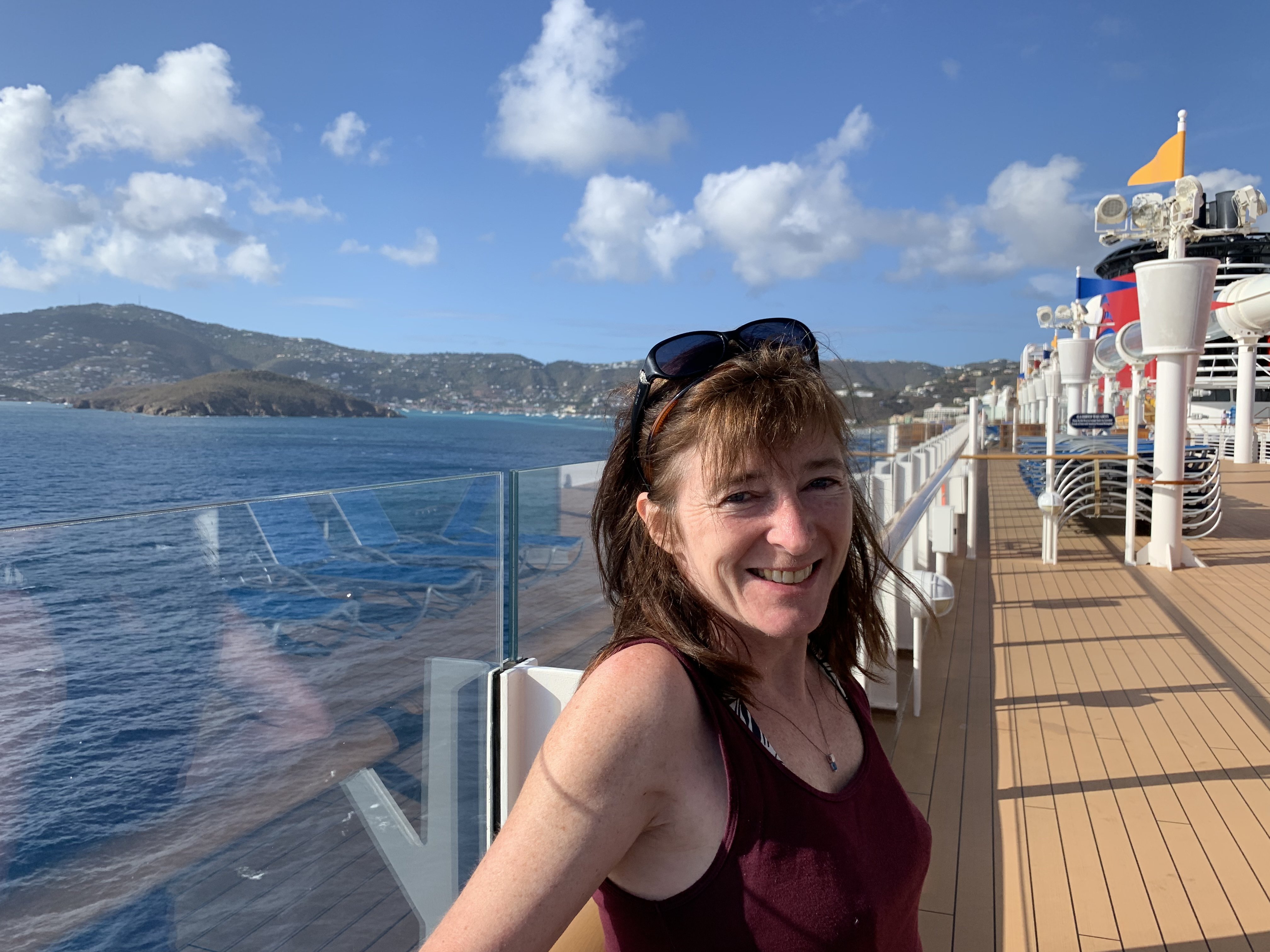 Content Count

81

Joined

Last visited
Recent Profile Visitors
The recent visitors block is disabled and is not being shown to other users.
KristiZ

reacted to a post in a topic:

Under 21's

JohnUK

reacted to a post in a topic:

Costal Kitchen Etiquette

WAAAYTOOO

reacted to a post in a topic:

Costal Kitchen Etiquette

JBC1

reacted to a post in a topic:

Costal Kitchen Etiquette

The ONLY reason not to book a cruise might be money shortage...

Ogilthorpe

reacted to a post in a topic:

Costal Kitchen Etiquette

I love CK! The food is gorgeous, the place pretty and the staff is so friendly! However, some guests unfortunately are rude and/or with bad manners. Some eat "dirtily" (? not sure this word does in fact exist?) with elbows on the table. Tuxedo is not necessary though, unless you like it. Hi JohnUK, I like your queue/line precision. As a French being taught Cambridge English, I had some hard time "relearning" in the US… Maybe good manners are the French obsession?

Wilmsta

reacted to a post in a topic:

Under 21's

I posted the same question last summer (about a Carribean cruise on Harmony). The answer I got is straightforward: a 18-year-old can do EVERYTHING on board but drinking alcohool. This includes eg gambling and adult shows.

sk8erguy1978

reacted to a post in a topic:

Which ship for TransAtlantic with almost 10yo in Fall 2021

What a birthdate!!! Congratulations to your son! My kids were born on Dec 31st and July 4th. The youngest one, nearly 10 also, is unlucky: a lame March, 2... I see you come from Florida, so Orlando theme parks are not an issue. I've been to Barcelona (by my own means) but not to Rome. Barcelona did not seem that appealing to me. I would vote for Rome, since it is a capital city AND the Vatican is also there. Catholic or not, the Vatican seems some place worth seeing.

What's a FUBAR??? Actually, we did report our disappointment on the comment card. I also was disappointed by the fact that MTD only starts at 6.30 (if I remember well), and you have to stand in line at least 10 to 15 mn before opening. I wish I could have eaten earlier. Costal Kitchen opens at 5.30, it is convenient to eat early so that you do not miss the shows. On the other hand, we liked Windjammer in the evening, because of the themed nights.

Mikeb1892

reacted to a post in a topic:

Can you iron on board

WAAAYTOOO

reacted to a post in a topic:

Quality of MDR-same on all ships?

I was on Harmony with my family last summer, which is an Oasis class ship. I ate in the MDR on the first night, and was very disappointed. The food to us tasted average, and the service was very poor. This was our first RCCL experience, so far we were cruising Disney. We finally had the opportunity to eat at Coastal Kitchen, which was wonderful: "a whole new world". I will try Symphony this March. This time, I won't have a suite, so I will surely buy a dining package.

USCG Teacher

reacted to a post in a topic:

CLASSIC SODA PACKAGE

I'll introduce myself to this "Mr Pibb" (never met that one before, even in the States) and Mellow Yello. I do not like root beer.

Oh, I just remembered I ordered magnetic hooks also! Never had this idea before! Too bad I couldn't wait before using 2 out of 4 of them at the back of my "emergency door" in my condo, so that I can hang some laundry and at last find a use for that boring ugly door!

I've just found out there are no more characters on board! My daughter was already preparing her autograph book. She'll be very disappointed. Hopefully, most of these characters might have been the same as in Universal parks, although I've never met the trolls there. Meet and greet has always been a must for us on Disney cruises, and we were looking forward to do the same activity with new "faces" on Harmony. Characters add fun even for us adults "children-at-heart"...

Waouh I'll surely go many times! Moreover, my stateroom will be on Deck 7 🙂

If there is no line to take my towel back then that will be fine for me. Can you give a used towel and get a fresh one at the same time (ie from the same crew member/place), so that you stand in line once instead of twice?

Does anybody know if Harmony has got a library? I doubt however that I'll have many moments to read (even hope not!)

I'm on my way to look for a "Vitality bar" on Harmony deck plan. I don't need the "protein" part, I drink milkshakes just for the taste of them. My vitality secret is caffeine...

I'm leaving this Sunday and I started packing yesterday! Of course I figured out ahead what I was missing in my wardrobe, and I also took advantage of the Florida tax-free week-end. I must admit I've ordered a few things from Amazon this week: towel clips, a good insulated mug… But that's because this is my first RCCL cruise and I relied on tips from people on this forum. I also bought in June a white dress intented for the white night on HOTS, before realizing there would be none… It is still a pretty dress though, I'll wear it nevertheless.

Sounds very interesting! Provided you do not have to get an expensive spa treatment beforehand. I doubt you can just walk right in the spa and help yourself with some smoothie?