 Posts

165

Joined

Last visited
Recent Profile Visitors
The recent visitors block is disabled and is not being shown to other users.
vanelli56's Achievements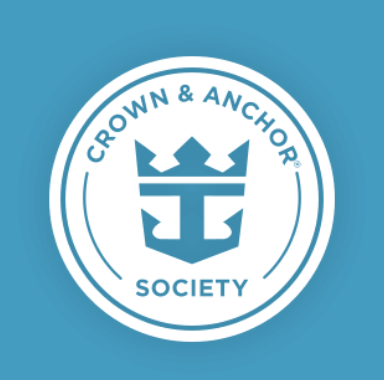 Diamond (5/7)
179
Reputation
Not a problem. Yep, just have your adult children load their CC's during the online/app check-in. Typically the people at the port checking your docs will verify the last 4 digits on the cards used for your onboard accounts. (typically) lol.

During Check-in if you use the same CC for all guests, anything charged on the ship will be billed to that CC. If you use different CC's for each guest checked in, charges to the individual seapass card will go the the appropriate CC associated with each guest.

vanelli56 reacted to a post in a topic: Mariner of the Seas - Jan 16, 2023 - Jan 20, 2023 (4 Night Bahamas & Perfect Day Cruise)

Ovation of the Seas is supposed to be in Skagway today I believe. With the rock slide, can anyone confirm if they did make the port call? If so, did they tender or was their another dock available. We leave on her this coming friday, so just checking on the status. Thanks for any insight.

Welcome to the forum. RCL is a great cruise line with great ships. Looks like you'll be boarding in less then 24 hrs. and I am sure you are excited! We board on July 1... so we'll probably be passing you at the pier! If you browse around enough on here, you will find some reviews for people that have come and gone from the pier in Seattle. Usually they are just a part of an overall review. I have been looking for the same information, and find tidbits here and there. Youtube also has some vids as well. This will be my first time out of Seattle... but have done about 6 cruises with RCL out of Florida, and can tell you they have it down to a science on the east coast. From what I have read... the Seattle terminal is not as fluid as other terminals... but also not the worst. So my expectations are tempered a little bit but I'll be interested in seeing how it compares myself. If you get a chance to let us know how you thought embarkation went tomorrow, with any tips/tricks... that would be awesome! Enjoy your cruise and have a great time!

I was about to say... if you are trashed... not a great idea and they might not let you. I'm sure also you cant walk up and say, 'Hold my beer'... and attempt said activities. But, also, they are not asking you to walk a line or anything before hand anyway. So, go have fun!!! Just not tooooo much fun.

I find that the lotion goes a lot further then the spray on. So, I bring one bottle of lotion sun screen (50 SPF and waterproof) and that will most likely cover 2 to 4 people for a week depending on other factors. But then we bring 1 bottle of spray on per person as our quick and easy re-application if needed. We dont like using the spray in our room or even on our balcony because it gets everywhere and causes a mess; and if you try to do it in the bath/shower, it can get really slippery. (ask me how I know) lol.

About the only place you can enjoy one on the ship is the designated smoking area on the pool deck. Don't expect any high-end cigars in any of the shops near the docks in Nassau. But you can make your way up to Graycliff and tour their facility and purchase some from there.

@JeffB thanks for the update.

Not trying to start a vax / anti-vax debate.... but in all my reading I still have not found a coherent response to the question: If you are vaccinated, why do you feel 'at risk' around un-vaccinated? I completely understand the argument that an un-vaxxed person can spread it to another un-vaxxed person, etc... but given the guidance RCL just issued about segregating the groups for certain events and dining, that just seems a little bit overboard. (look... I made a pun!) ?

Any news regarding a ruling or motions??