 Posts

23

Joined

Last visited
cruisekyle's Achievements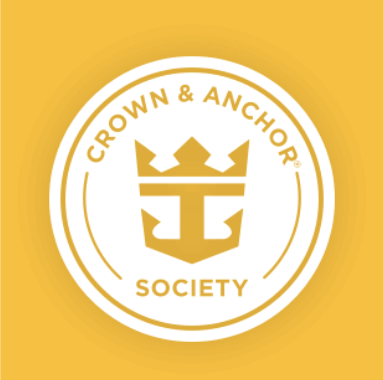 Gold (2/7)
23
Reputation
@melmar02 as of right now I do not know the answer to your question, but I'll ask on board.

This morning we got the email from the concierge explaining all of our perks, her name is Eliana. We emailed her back to make our dining reservations and she was very prompt in her response.

@tiny260 THANK YOU. That made me feel a lot better!

Fair warning, I'm a space fanatic so it would be hard for me to not love the space center, but I'll have my family give honest reviews @melmar02

So good and bad news. I have figured out that Liberty arrived in Galveston early and apparently had divers waiting to start work of some sort. This makes me think that whatever is going on won't actually change any future sailings as Liberty was able to be in port early, but Royal has yet to say anything official so this is all speculation.

Just an update for everyone, getting a little worried. Liberty didn't leave Galveston until 3 am last night and I haven't heard any explanations. It also sounds like she's still not traveling at full speed.

@delerium98 hope we run into you! And agreed I'm definitely counting down the hours.

@marti314 heard that your cruise wasn't leaving Galveston until 11pm, everything okay?

@marti314 Fantastic! Thank you!

Well thank you very much. If you wouldn't mind sending the cruise compass my way once you get off I would really appreciate it. If not enjoy your cruise!

@WAAAYTOOO Yes, we did come a very long way--and spent way more time on the phone with Royal than I would like to admit working our way up. I hope you have a great cruise too!

Howdy Y'all. I joined this board less than a month ago and in 10 days I will be on Liberty of The Seas. I've been reading all the live-blogs and I decided today that I am going to live blog my cruise---or at least try. So a little background on this cruise, it started out in late as a Father Son (me) cruise. At the time we were trying to decide between another western Caribbean (this would be my 4th of those) or to Cuba. After much deliberation we decided that we cared more about the ship than the destinations, so we booked the Western Caribbean (and boy did we get lucky with that decision…no more Cuba now) in an interior stateroom. Early July rolls around and we start watching some videos of our room, my Dad who has only cruised junior suites or higher was a little alarmed with the size and upgraded us to a Junior Suite. Then we get to mid July- my Mom asks to join the cruise. So we start to price it out and decide that we need to get an additional cabin. Well when looking at the cost for who to solo cruise vs. adding a 4th person was so small that we decided to add my girlfriend. So we add her and my Mom to a Balcony. Great everything is set in stone 1 month prior to the cruise. WRONG. We had one more big change. July 10th my father decides he wants a Grand Suite with my Mom. He calls to upgrade and they don't have availability, so we get on the wait list. On the 15th we get a grand suite 1 bedroom. That brings us to today. Where we stand now. When: August 11, 2019 + 1 day before Where: Cozumel, Falmouth, George Town, a day at the Houston Space Center the day before Rooms: Junior Suite-with me (Kyle) and my girlfriend (Natalie)-we are still keeping our fingers crossed for a cancellation to upgrade to a grand suite or for the same to happen with our RoyalUp bid Grand Suite (1 bedroom)-with my Mom (Brenda) and Dad (Ross) Extras: The Key Deluxe Drink Package Unlimited Dining Package All Access Tour Galley Brunch Excursions: Atlantis Submarine Tour-Cozumel Trolley Roger-Grand Cayman About Us Me (Kyle) - I'm 21, and a Diamond status for the first time this cruise The Girlfriend (Natalie)- 22, first time cruiser, never been out of the country, got lucky with C&A and they matched her to Diamond Mom (Brenda) – Suite Lover, Diamond Dad (Ross)- Suite Lover, Diamond I am really excited for this vacation and can't wait to share it with y'all. I'm very interested to see for myself how the Key works out for us and compare it to the suite perks and Diamond perks. Most of y'all have much more experience with cruising and live blogging but, if y'all have anything you would like me to look at/investigate/ ask I would be happy to! Thanks for reading.

Thank you very much @Matt I am currently listening to the entire back catalog of your podcasts, thank you for the great forum and podcasts.

So one more question for everyone. We were printing luggage tags and noticed that the GS says "suite" on the luggage tag and the JS does not. Will the luggage be delivered to the suite faster? Does this change anything? I did not see expedited luggage as a suite perk. Thank you in advance.