 Posts

19

Joined

Last visited
Recent Profile Visitors
The recent visitors block is disabled and is not being shown to other users.
calvink669's Achievements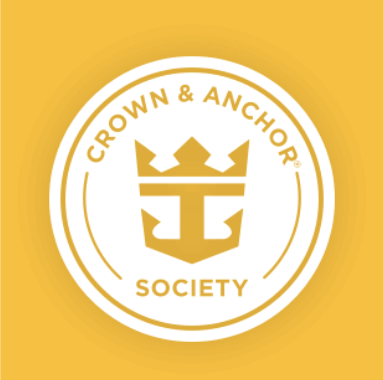 Gold (2/7)
26
Reputation
I'm sure we'll see you around at the various watering holes then!

We are going to ask for the highest number cabana (one furthest from the beach) Oh and we got the Genie questionnaire today!

Outstanding! We are so excited for this after 3 canceled cruises..(I know that's not a lot to some around here)

We bid on the Royal loft suite today just for fun! First stop is coco cay where we have an over the water bungalow. For those that have had these, what is the best one to ask for? I'm assuming we want to be the furthest away from the beach which is #1 I think.....

This is just a data point but it does show that you do get different royal up options if your room changes. We are booked on Oasis of the seas for December 19th 2021. Originally we were in the Ultimate Panoramic suite and got a royal up offer for 2br ats, star loft, owners panoramic suite and royal loft suite. The Royal loft had a min id of like 3K per person. I kept checking room availability because while I really liked the ultimate panoramic suite I really wanted a balcony. The day after the above royal up bid was sent I saw that the owners panoramic suite became available and I snagged it. A couple days later I received a new royal up bid this time just for the royal loft suite with a minimum bid of 500pp. So they will change your royal up offers if you change room categories.

Who's coming along? My wife and I will be in Owner's panoramic suite, looking forward to our first Star class experience!

Why they thought that the robot bar was a good idea/replacement is beyond me. It's a gimmick and that is it, does anyone actually go and hang out there?

I have a June 19th Symphony sailing that I was able to check in right at the 90 day mark and showed it available on both web and mobile app. However, a few days later my set sail pass is going from mobile along with edit check in. Additionally on the web I can see set sail pass but it states check in is now closed. I think it is just house cleaning before they cancel. At least that makes the most sense.

All of the 4 cruises I currently booked show paid in full when I log into the website, however only 2 of them are actually paid off. I'm assuming they are upgrading systems or something.

Star Loft Suite on Allure Christmas 2022 out of Galveston! I'm very happy

"If you've seen one women nekkid.........then you want to see the rest of them" I believe was his quote lol

Ah, that makes more sense. Seems silly during COVID times though. First world problems I know lol.

This may be common knowledge, but i just found this out. For those of us that have now had multiple cruises canceled, just FYI you can only apply one future cruise credit per person per sailing. I had a cruise in June on liberty canceled and now just a star class sailing on Allure in December. I was trying to apply another credit to star class on symphony in June of 2021 that I already applied last June's FCC (it was much cheaper sailing on liberty so didn't cover much) but I got this lovely message in email this morning. We're sorry. Only 1 Future Cruise Credit can be used per guest Anyone else run into this?

We finally got our OBC certs, however still no taxes and fees refunded to credit card.