Posts

107

Joined

Last visited
Profile Information
Gender
Location
Interests

Baking, cruising, reading the internet, swimming, watching television.
SuperStarian's Achievements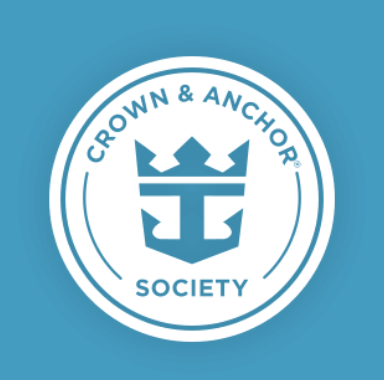 Diamond (5/7)
177
Reputation
07/17/2022 - Mariner 09/16/2023 - Harmony (My Honeymoon with Friends!)

AshleyDillo reacted to a post in a topic: Mariner of the Seas - July 17, 2022 - RoyalCaribbeanBlog Group Cruise

WAAAYTOOO reacted to a post in a topic: Mariner of the Seas - July 17, 2022 - RoyalCaribbeanBlog Group Cruise

The SuperStarian family will be there!

I have a PopSocket wallet for my iPhone. I used that to hold my card.

Well, all that hype for nothing! I just received this email.

Day 3 was Nassau. We shared the port with Carnival Legend, Norwegian Gem, Disney Magic and Celebrity Millennium. As I always say, you know cruising is back when so many major lines have ships in the same port! Once again, I have never said that until now. Kiesha started the day with an excursion: Essential Nassau Sights & Flavors. She had a great time except all the restaurants and shops were closed. The people of Nassau really missed out because Kiesha could have single-handedly recovered their economy. As has become my trend, I started my day eating. I had first breakfast in the Solarium and second breakfast in the Windjammer. I participated in Visual TV Trivia and got 16 out of 20. After trivia, it was time for lunch. We had a large Bahamian congregation on board, including the Prime Minister. For lunch, the Windjammer was Caribbean themed. I ate then I had to go find Kiesha. I found her resting in our cabin. I asked her if she had eaten. She had not so I told her all about the Caribbean food, which she absolutely loves. Kiesha enjoyed the Windjammer's selection and said everything was on point. After lunch, it was nap time until we got ready for formal night. For dinner, it was back to the Main Dining Room. I had the vegan tortilla soup, vegan spaghetti "bolognese" and apple blossom. Kiesha had the calamari, stuffed portobello mushroom and the crème brûlée. The night's entertainment was a double act: The Book in 270 and Tap Factory in the Royal Theater. Both shows were great! Both casts were very talented! After the shows, we called it an early night. Today is CoCo Cay: The Remix. Best of the Day: Cheese omelette at the Solarium Not So Best of the Day: People not wearing masks during a show open for everyone. People dropping their status level for benefits. The staff knows how to read and can see your level on your SeaPass card. It appears you cannot read because you are sitting in unavailable seating.

This show was so incredible! I loved how the female roles had the strong percussion beats! Empowering! Gorgeous photos!

She was so surprised and happy! This has been one of my best vacations!

Kiesha and I had very different starts to our day! She went to the 7:00 AM complimentary stretching class, then breakfast. I just had breakfast. We ready to debark at 9:30 AM. How amazing is CoCo Cay! Kiesha and I had so much relaxing fun! We hung out at Oasis Lagoon on the morning (sun was warm and the water was cold). We had lunch at Chill Beach. We ended the day at Harbor Beach. Upon return to the ship, we napped and had pre-dinner snack of Sorrento's. Then it was dinner. I had the zucchini fritter, tofu tacos, lemon tartlet and mud pie. Kiesha had the shrimp ceviche, short ribs, cheesecake and crème brûlée. After dinner, we saw Showgirls! It was so good! I danced in my seat for 45 minutes. After the show, we were exhausted. I went to hang out in the solarium and almost fell asleep. Kiesha was supposed to meet me but she fell asleep in the room. #old Today is Nassau. Best of the Day: Showgirls Not So Best of the Day: The ship was having satellite issues which caused Voom to be down about half of the day.

As I always say, embarkation day is the best day! Actually, I have never said that until now. If you want to use that phrase, please credit me. Overall, check-In was smooth and quick. It took about 30 minutes from curb to ship. In the moment, I was so excited (and hungry) that it seemed to last forever!!!!! Once on board, we beelined it to the Windjammer. After searching for all of the potential vegetarian goodness, I decided on a falafel wrap. I am waiting to place my order when I hear the voice of my Monday evening, the voice of an angeI… I cannot even type this without cracking up laughing. I heard @Matt. I glanced over and sure enough it was him. I introduced myself. We chatted a bit. During lunch, Kiesha and I tasked ourselves to reserve our shows and activities. Kiesha was able to reserve the shows. I was having issues where the app kept saying I wasn't connected to ship WiFi and WiFi was saying there was no internet connection. I sensed a visit to internet services was in my future. More on that later… After lunch, I was immediately ready for afternoon snack so we went to Sorrento's for pizza. While getting the snack, it was announced rooms were ready. This was the moment for which I had been waiting: Kiesha's balcony reveal! I had her go into the room first. She immediately walks toward the window and says this virtual looks so real. I laugh and tell her it is real. I upgraded us to a balcony! She was so excited! I was so happy to gift my best friend with her best cruise life! I am excited that I kept my own secret. We completed the e-muster viewing portion. Kiesha napped. I went to resolve my internet issues. Long story short, I have iPhone running ios 15.1. My Private Relay was on. When I turned it off, it started working properly. When I returned, we went to our muster station and played Bumper Cars. We stopped by Cafe Promenade/Sorrento's for a pre-dinner snack. We went back to the room to unpack. It was then time for dinner. We did MDR My Time Dining. I had a salad, polenta cakes, key lime pie and apple blossom. Kiesha had crab cake, prime rib and chocolate hazelnut cake. It was good…not great but good. After dinner, we watched a comedian and the 270 Experience! OMG, the 270 Experience is AMAZING! To see all of the capabilities that this venue has is WOW! Upon heading back to the room, I spotted Matt and a bot! Over libations, we had a great talk about life, cruising, etc. Matt and I had drinks. The bot pretended because it could mess up his circuitry. Today is CoCo Cay!

That ceremony space was so beautiful! My engineer fiancée wanted to know, "how did you get the aisle runner to stay?". The cake looked so cute! What was the flavor? How did it taste? Where did you get those cake toppers? Are they real Funkos? I need them in my life! Well, not with your likeness, that would be weird!! Congratulations on your man being your husband! I am so happy and excited for both of you!

It is officially cruise day! Kiesha and I revived in Fort Lauderdale around 6:30 last night. We had a weird Uber driver who Kiesha though was going to kidnap us! He kept missing his turns and took us on a longe route to get to our hotel. We were not kidnapped and are safe. After the scare, we arrived at the Fairfield Fort Lauderdale Downton/Las Olas. Check in was quick and easy. Our room was very nice. Originally, I had us booked at the Fairfield Fort Lauderdale Airport & Cruise Port. Earlier this week, I checked the rates and I found this hotel for less than the one near the port. The guy at the registration even commented on how great a rate I obtained. For dinner, we had an uneventful Uber ride to @Lovetocruise2002's family favorite, La Bamba! I had the cheese enchiladas and fried ice creams. Kiesha had the steak tacos and flan. Everything was oh so good! Here's Kiesha exclaiming how much she enjoyed the dinner! We had another uneventful Uber back to the hotel. After both us wasting time on TikTok, we called it a night. Today, I woke up around 5:45 AM, many attempted to go back to sleep, finally got up around 7:30 AM and got ready. We are now waiting for 10:30 AM to arrive so we can leave for our 11:00 AM embarkation. Next stop: Odyssey of the Seas

From my understanding, a second phase deployment schedule will be released. Of course, Matt will post all of the details on the main page of this site.

Aren't we in a global aluminum shortage?

When I first saw this, I thought it said "Mario just passed away…." I am so glad I misread and he is ALIVE living has cruising dreams.