 Posts

35

Joined

Last visited
Recent Profile Visitors
The recent visitors block is disabled and is not being shown to other users.
Geektastic's Achievements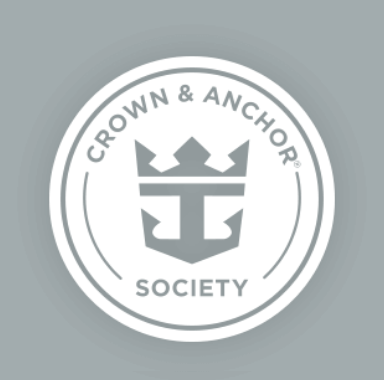 Platinum (3/7)
26
Reputation
Update: when I last mentioned my target order I got the book I canceled later the other day like 3 weeks later. So just a frame of reference that shipping is a mess. The retailers really need to stop with their shitty expected ETAs that don't update to actually reflect the shipping vendors . It'd save them headaches with all of this too. From what I've seen the Optum experience is, pay more for the test but free shipping and despite a snafu during the holidays I got it ( was FedEx and then used USPS when I had an issue) emed had the cheaper tests but you had to pay for shipping. And from this thread... its not great. Feel like at least a month buffer is a good idea but you don't want to cut it too close. The other shipping issues is what's going on in LA with the trains coming from thr ports. Not sure where the tests originate from but that's just making a mess in general with shipping.

This! I never felt like I wouldn't try something at least once. It was absolutely not just alcohol that made it worth it for either. There lovely non alcoholic drinks at Jamie's that I loooooved.

You are not paying for an item that has a flat rate that always costs x dollars. None of the packages really work like that. It fluctuates based on how far ahead your cruise is, how many people have purchased the package and other factors. So no one can give you it costs x dollars for your ship and sailing exactly. The biggest thing is to buy it at a price you think you can afford and wait to see if it comes down and cancel and rebook. I've seen it fluctuate from $55 (pre covid) per person per day to like $75 (post covid) per person per day and then varying prices in between those. Maybe for budgeting go as high as you're comfortable paying for and then watch the cruise planner. Personally, I think it's not a "this will save you money" purchase its more of a purchase of convenience. I just wanna budget and pay x dollars ahead to avoid playing drink calculator later. If you really math it out it's cheaper to just budget a drink budget on your own but I don't wanna do math on vacation and I'm able to spend that because I'm not cruising with kids.

They also don't have a magic crystal ball that tells them so they might not have more time to warn people. Sometimes things happen.

I think the worst is vendors are preprinting their labels and they're getting blown up with orders and they aren't actually having the stock. So then what's really happening is FedEx/UPS isn't it even the one to blame. Had this issue with my tests and then with stuff I was ordering from Target. I think the most important tip is order your tests early!

Not sure if it's true of Oasis class ships but on the Quantum Ships (Anthem in 2019 at least) Cafe 270 had breakfast tacos and I wanna say burritos but all I remember with the tacos. They were lovely and my favorite!

I had an issue with the Optum tests. If you call them they can address it. They resent the tests and I'm all set. Their support was great.

I ordered mine last week from Optum and the tracking info is still stuck on pending.... I don't really need them in a rush but this kind of sucks. I think by Monday if I don't see an updates I'll reach out.

I've seen mixed things about the Thermal Passes and Star Class. Do you have to buy them ahead of time on the Cruise Planner? Are they included as part of Star Class? Does it depend on the ship class?

I looked on the site Royal had for Bayonne and you can't book far out and it's $150 a person. And Royal's site says they are limited. (https://www.royalcaribbean.com/faq/questions/what-if-i-dont-find-a-pre-cruise-test-or-get-test-results-in-time) Emed's website you can get a 6 pack of tests for the same price.

Yeah see! I think everyone's a little different but I enjoy that I don't have to pay a lot to try an experience I might not otherwise. I can get the cringe lol it's a little weird lol

My biggest pro for a TA is to do with the FCC and Cruise Cancelations. I've read enough posts here to see the headaches involved with not having a TA. We missed some OBC when she had to reschedule our cruise the last time and it was fixed in two days with no effort. I'm sure it's work on their end and they don't get additional compensation for dealing with it but it makes it something I'd keep booking my cruise with my TA. I've never noticed that much of a price difference but I've only booked suites and I'm not trying to get the absolute lowest cruise possible. It's a privilege for sure but to me I'd rather go less than cruise in a cubicle because it's cheaper. I'm not an extrovert and I worked Call Centers and I need none of that. It really just depends on your goals and preferences. Having worked call centers I don't wanna be on phones so happy to not save as much to have my TA do it. You can also book Next Cruise and move it to your TA and it's pretty easy. Not a gambler and cannot help with the casino stuff.

I remember someone recently posting a live blog about Autism on The Seas or something to that affect. Not sure if they're specifically on certain cruises but if you poke around in the live blogs you might be able to find some posts about that to help. I don't know about TAs with that experience level since I haven't had to do that but I agree that it would be helpful to find what you need. Wishing you the best of luck in your search and with your vacation.