 Posts

18

Joined

Last visited
Recent Profile Visitors
The recent visitors block is disabled and is not being shown to other users.
wjackson2289's Achievements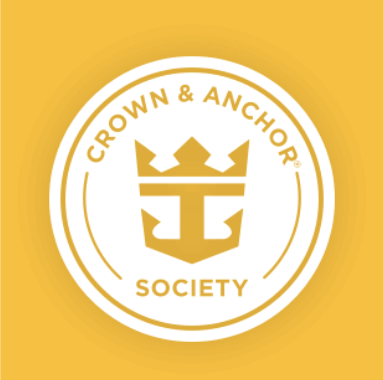 Gold (2/7)
1
Reputation
hope your trip goes amazing! the 2nd to the 6th didnt seem too busy or the 6th to the 13th, but the 13th to the 20th seems to be really really busy, no balcony rooms availible, not sure why.

great! thankyou for your help. We are on the 6th to the 13th and the 13th to the 20th how about you?

Hello everyone! This november we will be disembarking on our first ever back to back cruise on oasis of the seas! I have a couple of questions I couldn't find solid answers to. Also i would love to hear about your back to back changeover story's/tips/experiences . 1. After the first cruise is finished, do we have to disembark with all the other guests or is there a procedure for people who are back to backing? I have seen this questions asked and seen multiple answers. 2. Right now unfortunately after multiple phone calls we cant manage to get the same cabin for both cruises (without paying an extra $700 , what do we do with our luggage the night before the end of the first cruise? Will our bags stay on board and just get delivered to our room on the second cruise? or will we have to go collect them from port? Thankyou for your help

Galveston Steve reacted to a post in a topic: I found out i have covid last night of allure sailing AMA.

CrimsonCruiser reacted to a post in a topic: I found out i have covid last night of allure sailing AMA.

wjackson2289 reacted to a post in a topic: I found out i have covid last night of allure sailing AMA.

PPPJJ-GCVAB reacted to a post in a topic: I found out i have covid last night of allure sailing AMA.

Hey everyone. Currently on allure i felt a bit ill last night so called down to the nurse who came up and swabbed me and the wife. Me positive, her negative. Sooo now we are sitting in the cabin waiting to be last off the ship. if anyone has questions of the process or just general questions about our trip i will try to answer.

Cruise director announced a 1 day refund as on board cruise credit. Does anybody know the rules for st kitts?

Captain just announced 27 crew 3 passengers with covid. Captain said this was over 1% of the ships capacity (which i was told was 4000 60% of the ship day 1) Denied access to st thomas overnighting st kitts instead. i thought st kitts had the same 1% rule as st thomas? will update doing some trivia in the on air

Hello everyone. We are sailing on the 30th Allure sailing. We ordered 6 EMED at home testing kits through royal Caribbean. It says to either scan the QR code on the box or visit emed.com/FDA but through both avenues we are getting an Error from the website. Any ideas on why? is the website down or am i doing something wrong?

Hey guys first time cruiser here. we are booked on allure 30th holiday cruise, hopefully it still sails, the covid situation is scaring us a bit we monitor our cruise alot since we booked it, and about 4 weeks ago it was fully sold out, it stayed that way until this week where 12 days prior to sailing so many cabins have opened up for sale. interior,ocean view and balconys. Any idea why this might be? if this isnt a normal thing to happen about 2 weeks prior to the cruise, i was wondering if theese would be the reason: - RCB inreasing the amount of people allowed on board and trying to get more peeps on the ship - Mass cancellations because of the new mask mandate? - Mass cancellations because of the current covid situation ramping up again? thankyou for your insights

Hello there I have a general tipping question, i am from the UK our type of tipping works very different to the USA so im a bit confused whats expected of us. I paid the pre paid gratuitys, that covers the room attendant/bar staff/waiters if i am correct? On cococay we booked a floating cabana that we will apparently have an attendant to help us for the day, how much is normal to tip? If we get room service how much is considered acceptable? We just want to make sure we do the right thing and dont leave anybody short Thankyou!

Woo they fixed it! We got ourselves a floating cabana on cococay, i have never cruised before i cant wait!

We will be on it! they have all the cruise planner messed up at the moment since the itinery change

We called up again yesterday and got through to two incredibly rude gentlemen, which is abnormal as all of our previous dealings have been nothing but pleasant. We made the point that we are getting a little screwed as we cant take advantage of the black friday stuff, said we know its not his fault but im sure he can understand our frustration. Now he must have been having a bad day because he instantly went into a tirade of "its not our fault, we are just the ones who get shouted at and we cant do anything about it etc etc" To which i replied "sir do you feel like me or my wife have shouted at you about this because we've been nothing but cordial" Then he said he can put us through to the resolution center whatever that is and after we explained the situation, that guy said "well, it happens" after 5 seconds of silence i said "what happens?" he said "this stuff", i said "are you kidding me?" he said "its not just you thats having this issue" Thats when i got my jimmys russled a bit i explained that i understand things can go wrong and im not so self absorbed to think that me and our party of 5 are the only people that RCB are currently causing an inconvenience to and i am more than aware that RCB being unorganized is causing thousands of people to be in the same situation we are. I really really dont usually get heated with customer service representatives in any store or company, but that was a bit of a joke. I haven't sailed prior to this and my wife has never sailed with RCB before and usually people have been nothing but helpful but man was this the worst we have seen so far. Hopefully they can get this figured out soon.