 Posts

110

Joined

Last visited
Recent Profile Visitors
The recent visitors block is disabled and is not being shown to other users.
leesam82's Achievements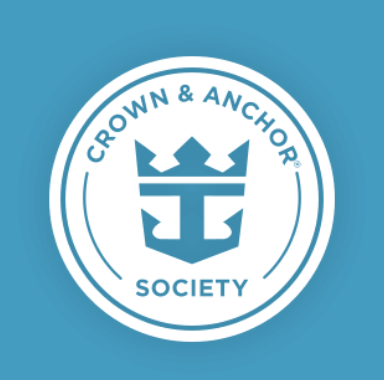 Diamond (5/7)
86
Reputation
Hello Cruisers I wanted to add to this discussion. I purchased the package the poster mentioned above for my June Oasis of the Seas sailing. I plan on having a lot of photos as it will be a full extended family traveling. I wanted to know if royal Caribbean will have an issue with my extended family sending pictures to my room so I can use their pictures to count to the 100 pictures. Has anyone had any issues with this? We plan on taking many different pictures with our extended family. Thanks

Hello Breeda, My parents and my brother were in a similar situation last November on the Anthem of the seas. They had an interior ADA accessible interior stateroom that sleeps 4. We did not want my father to be in Pullman bed luckily the sofa bed he was in would sleep two but since there were only three in the stateroom he didn't have to share. THey have also booked a similar stateroom on the Oasis of the Seas in the middle of june. I can let you know what it looks like when I get on board.

On my first cruise with my family on the Allure of the Seas we did have a connecting room to other guests. We did hear them but luckily it was not enough to bother my children when they were napping or sleeping. Also we did not receive any complaints from our neighbors complaining about my kids either so it was not too bad.

I bought RCL back in April 2020 during the covid because I did not think RCL would go bankrup and I did not think that the cruise industry would implode. I was able to sell the stocks that I did have once it rose into 60s during the cruise restart. I currently have a limit buy order if share hit 45/share. I do think that the stock will bounce back.

Hello As long as you are using the ship's wifi to make facetime calls or voice over IP calls such as using skype voice, whatsapp, and other VOIP services you should not incur any charges. One thing however to be very careful of is ensuring that you phone's data plan is not active while sailing. If you get connected through your phones' data plan you could be charged via your provider.

Unfortunately covid will always sneak in to any gathering of people. Having high vaccination rates help but they were never meant to prevent all disease. They were only developed to prevent severe illness and death. The best thing for cruisers to do when traveling is to minimize the risks as much as possible. I know masks are no longer required for vaccinated cruisers but I will still be wearing one especially when there are a lot of people around. Also wear a real mask not a cloth mask. Ideally a N95, KF95 or KN 94 mask. Also ensure to wear the mask properly. I do not think we will ever get to a point where COVID is non existent when cruising. But we can take steps to minimize its impact and spread. Its just like norovirus outbreaks on cruise ships; they will happen but if everyone takes steps they will not be common place. I hope your son recovers quickly.

Yes NAAT is a Nucleic Acid Amplification Test they are accepted at RCL for pre-boarding test. I know that many pharmacys offer this test.

100% true. I hope that everyone is only experiencing minor symptoms. It is very hard to have a 0% transmission rate. What any place where you have a gathering of individuals there is a chance to get covid. All you can do is try and minimize the risks as much as possible. I went on the Anthem of the seas with non vaccinated kids last year during covid came back fine. Went to Disney/universal in April came back with covid. My family and I lucked out because all of our symptoms were mild. I will be on the Oasis in a few weeks. If I were advising the RCL executive leadership I would tell them not to ramp up to full capacity not really for covid prevention, but more for the fact that there are staffing and supply issues.

Hello Cruisers I know last year there was an American Express offer for Royal Caribbean Cruises. Looks like there is a similar offer for Celebrity Cruises. I currently have a spend minimum of $500 get $175 back. If you have an American express card it maybe worth it to check to see if you also have the discount. Happy Sailing.

When I went on the Anthem of the Seas sailing last year I dropped off my bags first with the porters then drove into the the covered parking structure to park. It was really convenient.

I think the experience with voom is going to be highly variable. There are so many factors that can go into the actual speeds experienced on board. Last year on the Anthem of the Seas sailing in November the speed wasn't great but still useable.

I personally love the magnetic hooks. They are very useful by them selves or with a plastic shoe over the door shoe rack. My family uses the the magnet to hold the plastic shoe rack against the wall and we put our sunglasses, sun screen, and other miscellaneous loose items in there so it doesn't clutter the cabin.

I got very lucky and did get my passport last minute. I did ask the officer as i was returning if I twould be possible to renter using my globe entry ID card. It was confirmed that I could enter back into the united states. I definitely recommend everyone checking their passports way in advanced to avoid this situation. I know my situation was very unique in that I didn't have a US birth certificate. THis option would be a good back up for those who do have a US birth certificate. I did also call the state department as well as the boarder protection and both did confirm that I coudl have traveled with the global entry. One caveat is that the ship must make a round trip to a US port and is only applicable to US citizens that hold a Golobal entry card with Sentri Fast or NExus.

@smokeybandit thanks for the update. I just pulled this screen grab from the RCL website

This is a great point as infection rate is calculated by the tested population. I would also add that many people and the media in general are getting too wrapped up in this number. What should really be concerning is the hospitalization and or ventilation rate. Basically the % of covid patients that require either hospitalization or ventilation. This rate is very important as it tells you how many covid positive patients actually require further medical intervention. I will shout this out from the mountain tops as long as I can. The vaccines were never meant to prevent mild to asymptomatic covid-19. They were all developed to prevent severe to life threatening infection which it has done very successfully. Out of all the covid cases on board all the ships regardless of cruise lines, I personally have not heard of any cases that required hospitalization or ventilation. Which means the vaccines are working as the vast majority of passengers are vaccinated. Even if there were cases of hospitalization or ventilation, I would think that those rates are lower compared to land as the vaccination rates are lower on land than on a cruise.