 Posts

63

Joined

Last visited
Recent Profile Visitors
The recent visitors block is disabled and is not being shown to other users.
leesam82's Achievements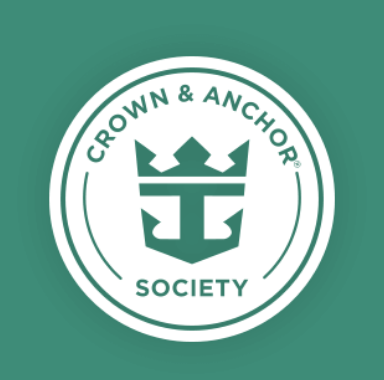 Emerald (4/7)
46
Reputation
Yah the RCL gift cards can only be used towards cruise fare. One tip I did to save additional money is I used a credit card with either points or cash back to purchase those gift cards and I purchase it through one of those deal websites that give you additional cashback or points to use. So on my recent cruise i purchased $1000 in gift cards to go towards the cruise fare. I received 2% cash back on my purchase and then another 7% back through the deal website i went through. So i wound up getting $1000 gift card for $910. I really do hate reading the fine print, but its a must nowadays because companies don't care if you didn't see the fine print.

I think the number was 10 or 12 guests in the pool at any given time. The only time i really had to wait was at the indoor pool on a sea day returning to Bayonne and it was really cold outside. The lines are never more than a few guests long every time my family and I were at the pool.

It was little hard to find a reservation time for bumper cars. Our first two choices were taken but we were able to get our third choice. My suggestion would be to try and book as early as possible. Not all shows/activities required reservations. For example the towel folding demo and the game shows at the music hall did not have any reservation required. The reservations for shows seem to be limited to more of the headliners and the bigger shows. For activities the only reservations that i saw were for the north star, bumper cars,flowrider & ifly. Activities such as rock climbing did not require a reservation but many times were canceled due to high winds. Also on my sailing RCL was charging the $1.99/per day/ per passenger to utilize the app's chat feature. The thing that was annoying about this is that you needed to purchase it for the whole cruise. You could purchase it in the middle of the cruise but you would still be charged for the whole cruise.

I thought that this would be the case when i first boarded. However because the app does not distinguish between the family floor (the upper level of the royal theater) and the lower floor (the vaccinated guest only level), there is not a good way to keep track of how many seats are available in each section. That is why many families were turned away or asked to split their group up. What they should do is what they did to the north start have the show time split into two groups vaccinated and the everyone group. This way there is a more accurate count on how many people are sitting in their respective sections.

I highly recommend we will rock you it actually kept both of my kids entertained. Spectra's cabaret was a big miss with the younger one as he didn't care for the visual effects. Even though there were not a ton of organized activities both of my kids did have a lot of fun. On warmer sea days we did the outdoor pool and colder sea days the indoor. One thing I did forget to mention is that the pools have a capacity limit that is enforced by the life guards just keep that in mind when your family is heading to the pool.

~2800 passengers and ~1500 crew on Anthem of the seas sailing November 21st

Just got off the Sailing of the Anthem OTS. I can confirm that there is no roller skating at the sea plex. I was told its due to covid protocols. Bumper cars is sill available. My kids who are 5 & 7 really enjoyed that. However make sure to book as early as possible. Unfortunately it is true that I did not see too many kid's activities. Also be aware that the north star now has vaccinated only times and that you will have to book a time that is for everyone. This was one of the most annoying things as there were already limited complimentary times available, but then to also try to find on that was open to everyone was nearly impossible. The tip I got from the staff at the north star was to get up before 8 am on a port day and book through the app. As they release both complementary northstar ride for both vaccinated only and everyone at 8 am. Majority of the kids activities where more of the demo type activities. The sea plex staff still did a good job on trying to organize soccer goal competitions for different age groups as well as basketball shooting competitions. My only tip would be to get to the port early for testing. Also make sure to bring a snack and something to keep the kids entertained as test results won't be available for about 30 to 45 minutes at best.

I will agree with pretty much everyone's reply. I just got off the Anthem OTS. My family and I felt very safe with the protocols. Cruising is different, but I will say that it is still fun. There are some few annoying portocol issues that RCL still needs to improve upon. As a parent that had to get my kids tested prior to boarding I would say that If RCL could play something entertaining on the screen that would of helped. I would also say that due to the wait for test results, I would come prepared with things to do and snacks to eat while waiting. At Bayonne, there were alot of hangry children including my own. I think next time I will make sure that our carry on has a snack and something to keep the kiddos occupied while waiting. RCL also has really kept their ships clean. Every time I take the stairs I have seen the staff wiping down the railings. The only time I felt uncomfortable was when a group decided that they just had to get on a pretty full elevator. I didn't mind the influx of people, but what I did mind was that the group decided to take off their mask as soon as their whole group entered the elevator. This really isn't an RCL issue, its more of a people issue.

I uploaded our cards closer to the actual sail date and I wanted to say it only took about 1 or two days.

Hello All I wanted to just share my experience as my just returned the Anthem OTS sailing from Bayonne with a multi generational family group with one family member in a wheel chair and unvaccinated kids. The first thing I suggest is even if you have a set embarkation time is give yourself 30 minutes to an hour leeway. This is really for unplanned things that occur on any family trip (eg grandparents or kids needing to stop to use the restroom etc). To build upon this if you have unvaccinated kids build in at least 45 minutes as test results will not come out for about 30-45 minutes. You will not be allowed to board till the kiddos test negative. Plan on bringing a snack or drinks in your carry on. I saw many hangry children including my own as the Bayonne cruise terminal only had a single snack machine available. Also be aware that as you are waiting for your test results, you will need to be escorted to the restroom if you need to use it as the only restrooms available are in the general embarkation area. Another thing I saw many parents complain about is that the service inside cruise terminal maybe spotty. I have T-moblie and I was not able to get cell phone service where I was sitting. This was a issue because my kids test results are sent via text msg and email. Luckily I was able to walk around the waiting area, found a spot with good reception forwarded the results to my wife who had another carrier with better reception. I saw other families distraught as some had to repeat testing as the first set of results were invalid meaning they had to wait even longer to board the ship. Also keep in mind that only parents are allowed to wait with their children in the waiting area. So those traveling in a larger group should have grandparents or other travelers without kids get on board first. My embarkation time was at 1pm. I got to the terminal around 12:30 unloaded and parked. I waiting in the testing line with the kids from about 12:45 till they were finally tested at around 2 ish. We got test results in about an hour later and boarded little after 3pm. I would say that if you want to board at your embarkation time to plan for at least 1 to 2 hours of waiting around. The second thing I noticed on board is to plan a head as much as you can. I know this is annoying as you want to just be able to not plan when you are on vacation, but if you wanted to participate in the activities that require a reservation, plan it out as early as possible. My older one wanted to do the complimentary Ifly. However by the time I got on board and got the app working, every complimentary ifly was booked. I think next time I may try to get those that went on board first to try and book for my kids. Reservations right now for shows and activities are must. I did not mind going through the app to make reservations, but I don't think the app was designed in the most user friendly manner and there were many glitches with the app while I was on board. There were also some times onboard where I made a reservation for the whole party as all the staterooms were linked but there were other times where I could not make a reservation for some members of the party. Also I would state for parents with unvaccinated children that you maybe asked to split your part as the unvaccinated area became full. This occurred a few times on my cruise so I sent some vaccinated members of the party down to the lower level of the royal theater and stayed with the kids upstairs. I think if the app was better equipped i.e stating how many guests are vaccinated/unvaccinated, perhaps RCL could done a better job of ensuring that if you had a reservation that you could enter the show. I did see some very angry family as they were turned away even though they did have a reservation for the showtime due to capacity and seating. Maybe what they need to is actually have the ability to pick seats in the app itself and have assigned seating. Another takeaway came from the perspective of my disabled family member who travelled in his electric wheelchair. Overall there were always wheelchair spots available and accessibility with in the ship was never a problem. Also having the accessible stateroom allowed him plenty of space to maneuver his wheelchair around the room. The only times where accessibility was a small issue was during my time dining for breakfast at the main dining room. The tables that were available for the large party where more towards the interior of the MDR which was alittle annoying as the wheelchair did have a hard time getting to the table we were given for breakfast. But almost all the time the waiters helped moved chairs and even tables out of the way to ensure a clear path to where we were sitting. Overall this was another great cruise that was fun for my multigenerational family. I think with all the things I observed I will have a different approach the next time I sail out of Bayonne. I am already planning an even larger family trip on the Oasis. I hope this helps out parents and others on future sailings.

Just got off the Anthem OTS at Bayonne today. It was $25/per day. I did not use the porter for disembarkation as the garage is so close to the exit from customs.

Hello I just returned from the Anthem OTS sailing out of Bayonne today. I will say that when you are sailing out you should be layered. Personally for me what I did is have a tshirt, sweatshirt and then a lighter jacket. This worked out great as I was able to layer back up again for disembarkation.

Yes the Rapid ID Now test is acceptable as it is a NAAT (nucleic acid amplification test) which is also allowed by RCL. hope this helps

leesam82 reacted to a post in a topic: STAR Light STAR Bright, First STAR...Class Cruise on Anthem 11/14-21

Hi All I am doing some last minute prep prior to getting on board tomorrow for my Anthem OTS sailing. I had a question about tipping. I usually will tip extra on top of gratuities for the dining staff and for the room steward. I also will tip bartenders early to ensure that I am always on their radar. I will be bringing the usualy US Dollar. However prior to the pandemic I have a lot of small bills from the countries I've visited for work and vacations. I wanted to know if its fine to tip utilizing currencies that are less common. For example I have small bills in pesos, bermudian dollar, & forints (Hungarian currency). What are your thought? If i can use these small bills it saves me a trip to the bank atm and I can get rid of these bills as I don't have any plans to visit these countries any time soon. Thanks!

Sound like you guys are having an awesome time. I am book for anthem on the 21st right after you guys get off. Can you tell me the passenger capacity? ALso how was the water temperature at Cococay? I know my kids will want to go swimming in the ocean.