Posts

229

Joined

Last visited
leesam82's Achievements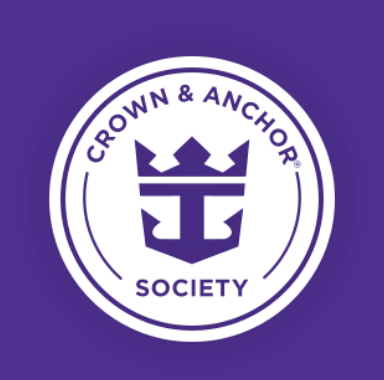 Diamond Plus (6/7)
200
Reputation
leesam82 reacted to a post in a topic: Super-delayed review of Oasis of the Seas 7 Day Bahamas & Coco Cay cruise from Cape Liberty, NJ- 7/29 - 8/5

leesam82 reacted to a post in a topic: Super-delayed review of Oasis of the Seas 7 Day Bahamas & Coco Cay cruise from Cape Liberty, NJ- 7/29 - 8/5

Hi Bob I have used casino royale before for cruises. One thing that does occur is that everyone (travel agents, individual travelers, and RCL agents) all book through the same system and rooms. This means that some times a sailing could be sold out. However, what happens sometiems is that agents can do a 24 to 72 hour courtesy hold for the passenger. Once that hold is done the room is freed up to be booked again. I would keep on calling in until you see the sailing be listed as sold out on the RCCL website.

With additional passengers and training up some additional staff members, I do expect MTD to have issues. Personally for me we always do the earlier set dining time as this allows us to get out to see the shows. Plus it still frees us up to snack on Sorento's later in the evening. We also had a hard time getting the specialty dining reservations. But that was mainly due to the fact that we had such a large party (17 of us).

@Salca definitely watch videos that Matt suggested. They will help you with some general tips. I would also see if you can find a video on YouTube about the cruise planner specifically when it come to the drinks packages and dining packages. Other videos I would watch is about how to pack for your cruise on YouTube. There are a lot of great videos with awesome insight. One suggestion I have since this is your first cruise is also watch videos about the LIberty OTS on youtube with your family so that everyone can identify things they want to do onboard. I think your family should have a fun experience. Happy sailing!

I think it really depends on many different factors. I would ask yourself the following questions 1) What is the make up of the traveling party? do you have a multigenerational group or is it mainly adults? seniors? I personally find the bigger ships better for multigenerational family trips as there are larger venues for all ages (eg large casinos, larger theaters, largers adventures ocean kids club etc). 2) What are you looking for when you travel? Are you looking for all the bells and whistles? then definitely go to larger oasis class or quantum class ships. If you are looking for more of a low key just hang out by the pool type of vibe, then a smaller ship maybe better for you. My last piece of advice would be look at the youtube videos from royalcarribeanblog.com or other travelers to get a sense of the ship. This will also help you decide what works better for you and your family.

I would search both your spam box and your generl email for the following email

[email protected]

If you have gmail it may also go to your "promotions" inbox. I know when I purchased my photo package my link to the digital photos ended up there and not in my primary inbox. Secondly I know it is annoying but if you cannot find it you need to get in touch with some one from RCCL. I think that the photos are available for limited time.

I've been on two Oasis class ships in the last three years. I was on the Allure OTS pre pandemic and Oasis OTS this past June. Both ships were at similar capacity when we were on board. I will agree with the post above that there is a difference. I think some definitely can be attributed to the staffing levels and also the newer staff trying to learn. On the Oasis I did see staff from many departments training new employees. Also some issues just arise due to the demographics of the passengers. Sometimes some sailings have more passengers elect for MTD which will mean alot more waiting for prime MTD times. Or some times you have a sailing where passengers just gravitate to a certain area of the ship. For example on my Allure sailing, the casino was packed anytime it was open which worked out as it made the pool deck alittle less packed. I think that as staffing levels and staff experience improve, I am optimistic to see improvement in some of the onboard experience. However as RCCL tries to pack their ships to the brim (which I don't fault them for as they are a business and also want to recoup from the pandemic), I expect some experiences to suffer.

1) & 2) It gets applied to your reservation. You can use it to make purchases on cruise planner or save it to have it offset gratuities 3) You don't really use it to directly pay for those charges but indirectl you can. eg, you apply those credits to your reservation and any new charges will get deducted from there.

leesam82 reacted to a post in a topic: Wording to use if you get a better casino offer after booking

Hello I was on the Oasis OTS in June and ran into the same as we have kids and only the adults of the group bought dinner packages. On the day of embarkation, go to any specialty restaurant and just update your reservation. You will need to go to a specialty restaurant anyway to reserve your other dinners anyway since you can only reserve chops on day 1 or 2.

On my recent cruise in June on the Oasis OTS. I want to say my guesstimate is about 20-30%. It also depends on where on the ship. I saw more people wearing at specialty restaurants and smaller venues or areas where there were a lot of people.

CruiserNic reacted to a post in a topic: Poll for Opinions Regarding Removal of the CDC COVID-19 Program for Cruise Ships

AspiringCruisePlanner reacted to a post in a topic: Poll for Opinions Regarding Removal of the CDC COVID-19 Program for Cruise Ships

fireclan reacted to a post in a topic: Poll for Opinions Regarding Removal of the CDC COVID-19 Program for Cruise Ships

I think the architect who designed the Silja Symphony also led the design of the Oasis OtS

@LonB I've done the past two cruises with my physically disabled brother who needs a wheelchair onboard. We have always had a hard time booking accessible cabins as there are not that many onboard. My suggestion would be is to try and book out as far in advanced as possible allowing you to have the room you want. I would also double check with your travel agent or if you are trying to book directly with RCCL book via the phone.

My wife has verizon wireless as her provider and they have cellular at sea. She used it on our most recent Oasis OtS but it did not work well at all. I would suggest using both cellular at sea and the RCCL in app texting so that you have some redundancy.

As a person who works in the in vitro diagnostics industry, I'm a little bit worried about how RCCL will proceed. Although I do understand the angst and the headache for passengers that need to do pre-cruise testing. I can also understand the argument that pre-cruise testing is still letting covid onboard. But I can also see the other side of the picture which was eloquently put by Tony for La Lido Loca pre-cruise testing will catch people who can are infectious. The testing allows the cruise line to mitigate some of the population that are infected. Are there passengers that will get through because the test was done too early to catch it? Yes. But by getting rid of pre-cruise testing completely I think you then allow even more infection onboard. Pre-cruise testing was one of the tools used to prevent covid from spreading on board. From a healthcare perspective I am also worried that by inviting more infected onboard ships could face a situation where their facilities are overrun. This can definitely be the case with the new variants. I would say that if the cruise line gets rid of covid testing then they should increase safety using other tools such as mandating vaccinations for children now that the emergency use authorization for that age group is available.

This is a non-food advice 1) Bring a small battery pack for your phone. Its nice to have so you don't run out of power for your cell phone 2) Bring magnetic hooks. They are nice cause you can hang your hats/lanyards/and other items. I have also used them to hang up a shoe rack organizer and use it to put common items eg sunglasses, sunscreen etc. 3) bring a USB splitter such as this it allows for charging of multiple devices rather than having a plug for every single device. 4) if you do buy a photo package via the cruise planner just know that once you choose a digital print you cannot un-choose it to get a different photo. So wait till the last night before picking your pictures 5) Ask a lot questions on this blog. There are many experienced Royal passengers on this forum that are willing to share their experience. 6) Final advice is have print outs and don't just rely on your phone for digital copies. I don't know where the Mariner is sailing out of but when you sail out of Cape Port liberty in Bayonne NJ and have T-mobile as your cell phone provider, the second you step into the terminal you have no signal. So it is really hard to pull up your set sail pass on the app or communicate with other members of your party. So rather than leaving that to chance if you have a print out of all your documents you will have no issues.

I love the cocoloco/labadoozee. I've also had success by asking the bartender when they weren't too busy asking for a recommended frozen drink.