 Posts

15

Joined

Last visited
Recent Profile Visitors
The recent visitors block is disabled and is not being shown to other users.
Sackboy's Achievements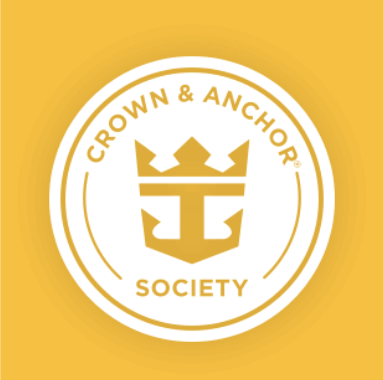 Gold (2/7)
8
Reputation
KristiZ reacted to a post in a topic: Mariner of the Seas 8/29 sailing itinerary change due to emergency at sea

Sackboy reacted to a post in a topic: Mariner of the Seas 8/29 sailing itinerary change due to emergency at sea

Hey Matt! Small world! This was our first ever RC sailing and I was wondering if that type of double up day happens with any kind of regularity from unforeseen events? We felt like we were getting almost a "special secret bonus itinerary" cruise (with all due respect and no ill intention meant to those that were evacuated).

Sackboy reacted to a post in a topic: Mariner of the Seas 8/29 sailing itinerary change due to emergency at sea

Didn't see this posted, but recently got off a 5 night sailing on the Mariner of the Seas with a slated itinerary of Labadee and CoCo Cay. On the first night of the cruise, someone had a medical emergency which resulted in the ship traveling back towards land to assist in their emergency evacuation from the ship. The next day we found out that as a result of the unexpected detour, arrival at Labadee would instead be replaced by a 2nd day at CoCo Cay. Of course any excursions/taxes/fees that were booked directly were refunded & many onboard seemed disappointed… we even saw a Karen at guest services pop off in dramatic fashion while we were visiting for a different reason, & felt obligated to apologize for any other overly rude guest interaction they may endure that day over the change. It was our first time at CoCo Cay so TBH the change didn't personally bother us one way or the other and we just hoped the person was ok.

Does anyone have experience with using the onboard internet (especially on Mariner) for stock market work? Not just checking, but buying selling, etc. if so, which internet package did you go with and how decent is it?

I'm familiar with the 2 750ML wine/champagne allowance but have a question regarding the 12 bottle/can allowance. Are you limited to 12 bottles of water per stateroom or is it 12 waters AND cans of something else? Thanks! First time going.

Could be that then. Day 5 is CoCo Cay

For the Royal up on the 5 night, I was offered room upgrade bids starting from $10 to $100 for balcony per person

First RC cruise (several Disney cruises), and we usually don't stay a lot in the room so it's kind of low priority vs everything else for us (2 people)… that said if the price was right, or even free, we'd consider an upgrade room. Would it be better to bid for one now or just wait till the sailing? There seems to still be many rooms available when I go to look at mock-booking other rooms. Any experience stories with this welcome. Thanks!

I just realized that many, if not all, the extra food and bar venues say closed on day 5 of the 5 night cruise. Is that normal? I understand day 6 since that's disembarkation day but is that a glitch?

Looking at booking Jamie's on an upcoming 5 night Mariner of the Seas trip for lunch and I'm confused how it works. Can you get several appetizers, multiple pastas, multiple main courses, and desserts per person for the flat fee? I don't want everything, but def seeing multiple things that look good

https://finance.yahoo.com/news/royal-caribbean-group-reports-second-120000818.html "Last week, the CDC ended its COVID-19 Program for Cruise Ships. Based on this change, we are continuing to adapt our protocols to align more closely with how the rest of society and other travel and leisure businesses are operating. This means that we're transitioning to the point where everyone will be able to vacation with us while always working with our destination partners to meet their regulations. Starting Aug. 8, testing will be required for unvaccinated guests on all voyages and for vaccinated guests only on voyages that are six nights or longer. "

Title talks about Covid restrictions, post mentions nothing about covid restrictions.

I've done some tastings for various liquors on Disney ships for a pretty small fee & am curious if there are any on the 5 night Mariner of the Seas sailings usually. If so, what types and cost usually. Thanks!

Thanks so much everyone for the replies, really appreciate it!

Thanks so much for the reply! Sounds like if I'm interested in multiple things in the main dining room's menu, the best way to go about it would be to just let them know up front when ordering. I may have to try Jamie's for lunch! I've been the Johnny Rockets so much on land in younger years that I'd probably only try it for breakfast (heard it was included and never had a breakfast there before). Thanks for the tip on the app! Will have to download.

Hello, So we are looking at going on the Mariner of the Seas for a 5 night cruise soon. We've done Disney cruises multiple times and only have that for personal reference. Dining wise, does the main dining room offer you the ability to try multiple things in a single night, or are you supposed to stick with one dish for each course? Is there a sushi place that's included? Any other tips (food or not) welcomed! thanks!