Posts

116

Joined

Last visited
starbrat's Achievements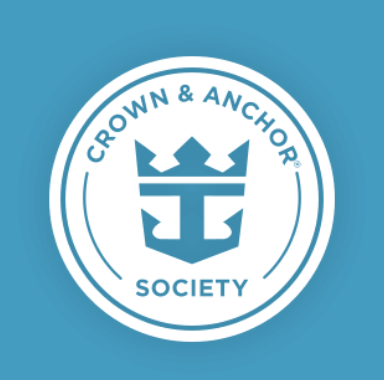 Diamond (5/7)
246
Reputation
CruiserNic reacted to a post in a topic: Poll for Opinions Regarding Removal of the CDC COVID-19 Program for Cruise Ships

CharmMicah68 reacted to a post in a topic: Poll for Opinions Regarding Removal of the CDC COVID-19 Program for Cruise Ships

JQ860 reacted to a post in a topic: Poll for Opinions Regarding Removal of the CDC COVID-19 Program for Cruise Ships

First time going to Coco Cay. We have a star class booking coming up after this cruise that stops here as well. We actually booked a small quick 4 day that stopped here to get an idea of the area and scope it out before our star class visit. A while back I reserved a day bed. I saw it listed in the app for on the daily calendar at 7:15 am but on the daily planner it says we arrive at 8:00am. My question is this. Are they first come first serve to those that booked where I would need to get off the boat asap to get the best location? ( I've seen in videos that there are two rows and I would like to be in the front row of course.) We are late risers (hoping it's 8:00 am vs 7:15 am) and like to relax for breakfast. I don't want to eat breakfast and chill and get there to find we are the last ones to get our daybed and be by a garbage can or something lol!

danv3 reacted to a post in a topic: Poll for Opinions Regarding Removal of the CDC COVID-19 Program for Cruise Ships

Snotarni reacted to a post in a topic: Poll for Opinions Regarding Removal of the CDC COVID-19 Program for Cruise Ships

Snowchaser reacted to a post in a topic: Poll for Opinions Regarding Removal of the CDC COVID-19 Program for Cruise Ships

I would feel the same way I feel when I don't test myself before going to a concert, sporting event, school play, the mall, going out to eat, flying to a destination vacation. I feel healthy and fine to go on vacation no need to test. Royal Caribbean's average client is aged 40. Outside of 65 and older, age 40 is the highest risk of dying at a 0.04% chance. That is not even 1 percent! Your chance of getting struck by lightening ️is the same at 0.04% So in the highest risk group on average with traveling with Royal your chance of dying is the same as getting struck by lightening. (If we take out all the people who are hospitalized and fighting life threatening illnesses (I'm pretty sure they are not cruising ) those numbers go down even more. Not sure how much lower you can go when you are basically at 0% So yaaaa I would not feel bad if I caught covid and gave it to someone. They will fare just fine . Going to the pharmacy knowing I was going to be around elderly or immune compromised people who are sick that is where I would test first. Does anyone do that??? Nope. What about before visiting the elderly in nursing Homes or visiting the sick in a hospital? Do we test before that or make people test before that? Nope. Maybe we should have thought that one out a little better. The places where people were catching covid and dying is where we should have started with the forced tests. Bullying the cruising industry has been the biggest hypocrisy through this entire time covid has been around. I for one am glad to see the abrupt end to the CDC's reign of terror on an industry that did not deserve to be bullied. the biggest waste of time and money that could have been spent on finding cures to those disease that put older people at risk or went to finding a cure for covid or went to protecting the long term facilities etc etc. But no we wasted it on testing healthy people who were not at risk and going away from the people that were at risk. Good riddance!

Do you test yourself before you fly or before you go the Disney World or before you walk into a concert or your stay t your hotel. No! Wouldn't you want to know if you were contagious? The reality is No no one tests these days for it. Only cruising is being harassed and its absurd! We should not have to test to get on a boat! if you don't have to test to get in a tiny airplane and sit like sardines for a few hours with recirculated air. We should not have to test to go on a cruise.

It is soo stressful. In April I went on my first star class cruise and I paid for our entire party of 10 people. We all had to test negative on that Friday. I was leading a national training and to this day I remember when I got one of the text messages of results. Of course they didn't say negative or positive in the text they just sent me a picture of the test. I remember stopping the training to check my phone for an "emergency". That was the absolute most stressful day of my life! Granted this is a shorter 4 day cruise with just my husband and daughter but its still dang stressful!! I'm eating multivitamins like they are tic tacs!

Girl I am over here in my office throwing things at anyone who comes in or sneezes near me. All I have left to throw are a stapler, a dead succulent, and an open can of green monster. I just need to pass our test on Saturday. I am legit loosing it. lol!

these ports sure are not shutting the door on planes full of unvaccinated people flying to visit them. I think they will be fine. As long as the cruise ships just drop things slowly (1 mandate here then then next week another mandate dropped there. Just do it little by little.) won't be a cause for panic.

the website is now "under matinence". When I log in it shows my upcoming cruises. Once I click on them it shows the website under maintenance. Must be a bug or something.

Final thoughts…. In one sentence it was a learning experience. I'm glad we only went 4 days for our first sc royal cruise mainly because I don't feel bad for waisting all my money and not knowing what to do. I am going to look at this cruise as a training wheels cruise lol! I learned a lot of what not to do. Pros. Embarkation you get ushered through. We had 9 people so having a genie really helped speed that up. The purple card… show your card and you will be treated like royalty. Prime seating… best seats in the house baby! Specialty dining…. access to any place you want to go. We had Yeungling beer that was supposedly not available. Whatever strings he had to pull thank you! Cons….. Despite all the messaging back and forth soo much was not done that was said would be done I said "we are foodies we love cheese chocolate and peanut butter. M&ms chips and dip macaroons and soft chocolate chip cookies. these would be great for snacks in the room for when we are hungry. Also late warm bites we like wings seafood and crab bites" He responded and said "i will work on this for you." Day 2 and on our table was pretty empty. We had our drinks but no snacks or food It was this way the entire cruise. We had to call and ask for food if we wanted it. I feel like when there is a family booked with a kid that snacks should be automatic. Maybe someone got them instead of us or something got mixed up in translation. Other thing I see kids are usually the interest of the genies. Sasha was not. She did not get a gift or anything. No good bye gift or anything like that. Not sure if that is normal that they give gifts or not. I figured with $1000 for a 4 day Sasha would have had something from the genie to remeber him by. I took her shopping to make her feel better. David and I got an anniversary gift. on day 2. I told her not to feel bad and she got over it. We did order room service late one night and then another day we called Nityam and asked if he could bring Sasha some strawberries as they are a favorite and were her special request. I just felt like we shouldn't have had to be ordering food every day as we had spent soo much time upfront emailing what we wanted and confirming. Things on the ship seemed to close early. By 4 and 5 pm outdoor activities seemed to close down. I'm thinking that was for aqua 80. We had to find things to do with our daughter who is a late owl. Oh hey arcade! My takeaway. Even though it didn't go as planned… I learned some valuable lessons for our next Star Class cruise. Yes we are going again! I think Star Class can be an amazing experience! We just got "that one cruise" that happens every now and then out of the way I see soo many blogs of where it was amazing and am totally giving this another try as I know our next one will be amazing. I will definitely just book my immediate family and book a longer cruise from now on. I will also use my voice more despite what my hubby says. I've learned that I am a fan of longer cruises vs short ones. Pack patience and lastly just be great full that cruising is back. Hey we could be shut down again but we are not. These guys are trying and I'm grateful for that. Cheers to cruising being back woo!

Quick question. Back in May of 2021 I booked our first Royal Caribbean Cruise. April 3 -7 2022 A 4 day star class star loft suite. When I booked it was double points. so normally a suite would be 2 points a day but at that time it was 4 points a day in suites. Fast forward…. we had a great cruise….. I just just checked my crown and anchor status and it shows us at only 8 points. Should I call someone and if so who?

Disembarkation day. Oh gawd the dreaded disembarkation day. I woke up and tried to cram stuff in my back pack. I ran out of room and resorted to throwing away hair products to make room. Don't worry I have like 20 bottles of hair gel at home. Enough to last me a week There was champagne left over from last night. I did the honors. I also made sure there was no alcohol abuse. I drank the left over shots as well. I was really wanting to get breakfast in coastal kitchen but I was told that Jordan wanted to buy us breakfast to return the favor so no coastal kitchen While we waited for the rest of the family to show up I went outside to get a last peaceful moment on our balcony. I snapped some photos outside to get a shot of our wonderful view we had had. I came inside and within seconds the door bell rang and the entire family gathered in. Nityam would be here in a couple minutes. (genies have impeccable time.They are there on the dot at the stroke. It's pure magic! ) I think hector the magician is behind this some how ! Just then at the perfect time the door bell rings. I masked up for our walk to the port. Secretly hand nityam the other half of his tip. Not sure if he realized it. I tipped him full for my immediate family and tipped him more for working with my extended family for some things. I told him on day one that I wanted to give him a tip up front and said I would tip the rest after the trip. I basically tipped him $400 up front and then tipped him $400 again at end of the trip. I don't think he realized I was going to tip him wayy more. That is one thing I do not skimp on. I tip hospitality workers well no matter what. I noticed My brother in law give nityam a hug and hand him a tip as well. I'm glad he did that. I'm telling you disembarkation is amazing. You truly do get ushered. One thing that was kind of off putting was He was already on his phone with his new clients. ( i get it it's a busy day) He was ushering us through the halls and even in the elevator he was on his phone. I was kind of bummed about that part. It made me feel a little insignificant like "ok thanks bye and next" kind of feeling. Nityam was nice to us don't get me wrong, but I felt the trip was too short. 4 days is not enough as you don't really feel a connection with them. By the time that you get on they are already planning with the next family . I noticed his collar had a genie lamp. Soo cool. Nityam swiped his magic card and the elevator opened instantly and it was empty. Someone else tried to board but they were stopped. Genies are gentle but firm when needed. We went straight to our floor! He walked us to our last spot. Before he could leave I asked the porter at the elevator to take our pic, Here you have it. The GOAT vacation. We missed uncle Tony but still had a good time. My backpack was heavy in this pic. I felt like i was lugging an aligator and couldn't wait to drop this off with a porter. We said our goodbye and gave hugs and left. The scene at the terminal was chaos. Our genie powers were gone. Terminal people treated us as normal people David went and grabbed the jag while we waited. We all got settled in the jag and headed to breakfast. We went toNew York bagel. I had eggs bacon and sausage and cheese asiago bagel. The bagel and coffee were good. I was bummed for missing coastal kitchen but was not going to complain. This was an attempt to thank us. We ate and hugged and said good bye. They were headed north and we were headed west. We raced back home as another big storm line was coming. We made it home safe but many people who had miraculously made their flights for this cruise now had their return flights canceled. Yikes! We made it home and within seconds it poured rain. Perfect nap weather. I unpacked and napped and dreamed about our next cruise. Till next post. Final thoughts coming on next update

Day 4 last day! AKA "do everything you didn't do yet today." I finally got David to have a meal in coastal kitchen. We had breakfast which was amazing and fast! Sasha had pancakes with chocolate chips. I had an over easy egg with corned beef hash. Super healthy not!! David had a smoked salmon omelette. Sasha ate her pancakes before the server got back. He was impressed and brought her more. So here is what I think about coastal kitchen…. I love it!! The views are beautiful. The kids that are in there are well behaved. The servers are the best of the best! Our server flipping cut Sashas pancakes for her. The guy would have spoon fed my child had I let him. I love that kind of service. Im a starbratt what do you expect! I would rather say "no thanks" or "we are good, but thank you" then "can I get a manger" (I swear I am not a Karen) My hubby loved the peaceful breakfast and wished we had had more time to experience coastal kitchen. After breakfast David headed to the zip line. It's the last day of the cruise and he had not yet zip lined. He got it in and can rightfully say he did it and his brother didn't. We had a big blow out this day with the family. His brother and kids were being ungrateful brats. That's putting it lightly. Just complaining about the lines, stuff not being open, no grape jelly, not the correct sugar, the flo rider instructor lady was mean, whatever they ate there was an issue by one of them…. Every time you saw them it was a complaint and never a positive word. I finally had had it. They were wanting to go in the ultimate abyss line and I said David was about to zip line if they wanted to watch. They complained that it was taking to long and said "what your genie couldn't get him to the very front there are 3 people in front of him?!" They legit were crying about waiting for 3 people to go bc they needed to get to the ultimate abyss STAT! I said the zip line had just opened up and the ultimate abyss wouldn't nearly be as long as a line bc there were 2 slides. well I was wrong. A line had formed. They let me have it when I saw them. They legit pushed their 10 year old daughter towards me to let her talk down to me. "oh no line Alisha really! what do you call this!?" Then Jordan started to talk down to me. At that moment I really felt disrespected and was shocked. The last day and they still were a bunch of Debbie downers. I grabbed Sasha and said not to stand in line with them as they were being ungrateful and rude and I didn't want her to act like that to her elders or people in general. I had dropped close to 5 k for them to be here and they had not said one positive thing. When someone gifts your family with a cruise. The least you can do is refrain from complaining about how bad it is every time they are around. I wasn't looking for them to thank me. I was just hoping that if they were not happy to not complain to me about it and save it for when I wasn't there. It's one thing to be unhappy about something but then there is a line that gets crossed and it turns into being ungrateful which I do not tolerate. I grew up in foster care and never heard a 10th as much complaints from my foster brother and sisters as I heard in one day from this family. I was homeless and on the streets and never heard as many complaints. Here I am on a freaking cruise in the ocean with fresh salty air. The weather is warm and breezy. Drinks are all over the place and steel drums playing in the back ground. Drowning it out was all their complaints. No one wants to hear everything negative about a vacation that is happening. If you don't like it move on and focus on the positive. I learned real quick that they are the glass is half empty family. I think it's all they know how to do is complain when they talk to each other. I'm not sure if they even realized it half the time. I told them that if a freaking royal genie couldn't make them happy then to god bless them bc aint no body going to make them happy! Life is too short to hang out with negative nancy's and debbie downers. I took Sasha and said "we are star class let's have fun there is no reason for us to subject ourselves to that crap." Sasha and I rode the slide twice. We went and bought a cute cover up top. Rode the carousel and grabbed some ice cream. I talked to Cynthia and David. David was at his limit with their behavior as well. Cynthia told me to not let that change my vacation and to still have fun. On that note Sasha and I went and had more fun therapy shopping. The debbie downers finally arrived with more complaining so I walked away as I was at my limit and needed space and air. David and Cynthia had a major talk with them. I was frustrated because we had the owners box at playmakers slotted for in like 20 minutes which was going to be $300 and another gift to the ungrateful family. I was not about to have them sit in there and complain the entire time. Ty and Ronny decided to go to Loco Fresh and eat tacos. Because getting the tacos delivered to the owners box was not what they wanted. There is no pleasing them lol! Rayne followed Sasha and photo bombed as I was taking this pic. It actually came out cute though. Playmakers it was time and Nityam showed us to the owners box. I really should have planned it better, There was only golf and soccer on. oops lol! I still had fun as I am a soccer fan woot woo! We ordered wings, kids tenders, onion ring tower, burger, tuna poke nachos (those are AMAZING!) beers and more beers. Dessert was the camp fire cookie HOLY HELL! yes it comes with milk shooters it's soooooooo damn good! We ordered like 4 of them and the ice cream. campfire cookies for days! Our server was amazing! This was his last week before he goes home to his family. He has a 1 year old who he has not seen for 6 months. I gave him a huge hug! As a parent my heart was aching for him. It's tough for some of these crew members. I tipped him well and named him in the post cruise survey Once dessert came word got out and Ronny and Ty came over in time to enjoy it. You pretty much had to roll me out of the place and this was just lunch! Next up was Next Cruise. I went there and saw a huge line of appointments and stand by. I felt a sudden sense of "oh crap!" OopsI didn't know know your had to make an appointment for this. Well hell! OOPS! I stood there with my drama skills on full display. (Honor Thespian here troup 4224) The glossy eyes desperate batting eyes of "excuse me i'm lost" and twirling this purple star class card around. I laid my card down and started to text nityam. "hey i'm at the next cruise thing…. do I walk in or make an appointment how does this thing work?" Then Anthony noticed me. He starts talking to me. Told him It was my first royal and star class cruise and was wanting to book star class again. As I said this his deck phone was going off with Nityam on the other end. I instantly had an appointment I booked our next cruise. May 27th 2023 star class 2 bedroom ATS. He said 9th floor but it looks like the 8th floor when I checked. Who cares it's star class and it's not to costa maya ! I ran and told the hubby he asked how much and I lied and said 15 k vs the 21k it really was shh! what he doesn't know won't kill him. He still about choked. Should I now get a TA? How does this work? This is only my third cruise so I am still a newb All of a sudden the twin brother who had been complaining wants to book a star class with us. HELL TO THE NO!!! I told him it would probably be like 30-40k for them in an atempt to steer them away from the idea. God bless the genie that gets stuck with them. OY Vey! womp womp womp! I told David I would switch cruises last minute if they tried to go on ours. I just want it david sasha and I next cruise. Our next cruise is all going to be about saying yes and enjoying our time debbie downer free. We got ready for chops. We were sat pretty close to the kitchen which was a bit odd to me. I felt like we couldn't get to enjoy the ambiance bc we could see servers in and out. My husband loved it as that is his thing. At one time Shane went back there. I'm guessing he was lashing a cook…. who knows but it didn't sound good. Someone had royally screwed up someone's order. Shane's bag was swinging with a mission when he briskly walked past our table to get to the kitchen. Sasha posing. Where have these been all my life! WEELL HELLO LAVENDER MARTINI MY NEW BEST FRIEND! I had like 4 of them They are soo good. I'm trying to figure out where they had to go to get them. A lady would come in the doors with everyone's orders and look just famished. It took a while to get drinks bc of that. I'm guessing they had to catch the fairies in central park and collect their tears to make them. Who knows?! The lavender martinis are damn magical! Oh hello mushroom soup. I was soo happy to eat this yummy!!! Sasha's face after eating onion bread. She loved her caesar salad. I ordered surf and turf. I gave one of my lobsters to the hubby who had ordered a steak. I remembered to take a pic here after I had ate some. The plate originally looked great just trust me on that. we didn't have time for dessert as we had to be at the royal theater for family comedy night. So the genie asks us if we want drinks. At this point I would just stop asking and summon to get our order. Lol! He claps his hand in the air and waves down someone. The guy runs for his life as usual lol. He gets our order. Everyone gets their drink and my pinicolada is no where to be found. I did have two glasses of ice. I text nityam and sent him a picture of my "pinicolada". He says he will get right on it. The lights go down and "enjoy the show!" the show begins. A minute later my phone lights up. it's Nityam. "look behind you" I turn around as if someone is about to abduct me. There i see the poor drink guy with 2 pinicoladas in his hands desperately looking for who they go to. I wave my hand and he finds me. Gosh I love genies! So the comedian is joking about how kids are not beat now days. He says "who here gets beat by their parents?" A kid raises their hand I legit spit my drink out laughing! If you were sitting in the row below. I am terribly sorry! I was rolling. Sasha and the kids were rolling. This was perfect. It cut the tension and all was good. The parents were all "no no no we don't beat our kids." The kids had stories to tell and told them. The audience was dying at this point. FYI The kids are not beat but what they thought was beating was pretty funny. After the show was over we raced to the other end of the ship for Aqua!!! Sasha found one of the hot wheels on the ship. This was in memory of a boy who had been swimming. A freak accident happend. A piece of gravel got kicked up and lodged itself in the kid's throat and killed the boy. The boy loved hot wheels and all over the world people hide hotwheels in his memory. Sasha also had time to ride the last carrousel ride of the cruise. It was shutting down after this ride. Nityam met us and sat us. Boy was Aqua amazing! Seriously the highlight of the cruise. Here are a few pics with our giving it away. More pinicoladas for me. I was feeling good! We danced our way through the 80's. One guy said that he had just gotten off of Wonder and this was better then Wonder! We all hugged and went to pack and set our luggage out. Tomorrow was the dreaded disembarkation day. Off to bed!

@theroyalthornes I just saw on facebook the passing of Thomas. When we were waiting to cruise in the Star loft suite 1720 We followed your family royal blog and watched the videos as we sailed it 4/3-4-7. You all looked like you had the time of your lives. May his memory be a blessing to all that knew him! Our family sends our deepest condolences to your family in this time of mourning.