Posts

46

Joined

Last visited
Recent Profile Visitors
The recent visitors block is disabled and is not being shown to other users.
starbrat's Achievements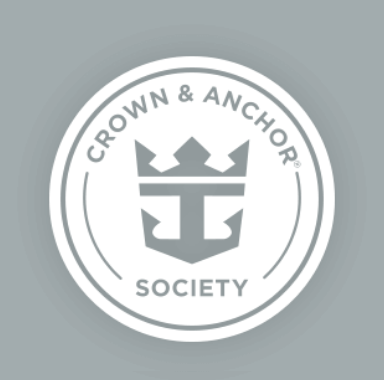 Platinum (3/7)
53
Reputation
Oasis 4 day. April 3-7. We are star class loft suite. I was excited about our star class following us off the ship in labadee. We are now slated for Costa Maya. The itinerary shows Costa Maya now but the cruise planner still shows labadee excursions. We couldn't save money on the black friday deals boo. Not the end of the world. I need to keep reminding myself that we are crushing again. I'll take a crappy black friday to get back to cruising. I'll have the genie works some magic once i figure out what type of excursions there are that would be family friendly.

So I called Royal today and was sent to a "supervisor" I let them know that I have a Star Class booking and additionally 5 more rooms for 12 guests that I have paid for. I would really like to save some money on the excursions for the cruise and was prepared to purchase. He then tried to sell me a Labadee excursion. I told him the excursion he was trying to sell me was not for the port my cruise is going to. He blamed it on the "technology" and "new system" they have and reassured me that the excursions would show up in about a week or two. You know once all the sales are over it will show up. I'm hoping to find a cabana somewhere and find something fun for the kids (8,10,17, and 18)to do. Please tell me costa Costa Maya is a fun port.

well that puts my mind at ease. shwwww! I'm still going to push them to get the passports taken care of though. It's always best to have them.

We have a family cruise coming up in April. 12 of us total. A Couple of my family members don't have a passport yet and i'm trying to get them to get it done. This is a four-day cruise and the only stop is it in Costa Maya. Worst case scenario if they don't get their passports in time. Will they be able to get off the ship at port in Costa Maya? They would both be fully vaxed adults.

I would check your emails. They changed it from my April cruise. My itinerary and cruise planner both have labadee still listed and the excursions still show labadee excursions. If I hadn't have seen the email alerting me of the itinerary change to Costa Maya I would still think we were going to Labadee as nothing has changed and would have bought the Labadee excursions today that are on sale for black friday in my cruise planner.

Our 4 day Oasis cruise Itinerary for April changed from sailing to Labadee to now Costa Maya. Obvious reasons for the change. What is frustrating is my cruise planner still shows Labadee excursions. Is there a way for me to see the Costa Maya excursions? I would love to be able to take advantage of the black friday sales for some Costa Maya excursions and plan for our upcoming cruise in April.

How far out from a cruise can you put in a royal up bid? I thought it was 30 days…Our cruise is in April. I have been going to the site and it said 30 days. Maybe I have been doing this all wrong lol! I'm a noob at royal up.

This has got to be one of the most stunning pictures I have seen on this message board. WOW

theroyalthornes reacted to a post in a topic: A "STAR" is Born- First Timers in Star Class- Oasis of the Seas October 10, 2021

I am hearing rumors that labadee is canceled for the unforeseen future because of civil unrest. They are substituting cozumel for labadee. I would think CC the other private island would be an appropriate substitute. The whole reason I had booked Labadee was because my daughter could get off without booking an experience and our drink pckage would be useful on the island. Cozumel is completely opposite to that. I surely hope that is not where they move us. Our cruise is not till April so we shall see.

Thank you for posting. Yes!!!! I noticed there is practically no reviews, pics, or videos for this room since the royal amplification.

Thank you soo much for the insight. I'm holding off on buying specialty dining packages. I def don't want the teenagers bored out of their minds at giovanies etc etc. The teenagers are picky and limited menu spells someone not getting what they want. @WAAAYTOOO you are such a blessing to the message boards.

My family and I booked Star class for Oasis in April. This will be our first time cruising with Royal as well as Star Class. I recently surprised my brother in law and his family, my mother in law, as well as Hubby's best friend. I paid everyone's cruise fair. They all have balcony rooms and will love it! We have a total of 10 (possibly 12 head nurse won't know if she can get time off till January) Here is my question. I know Star class is unlimited specialty dining. Booking balcony I know my inlaws and family friends will not have it. I am currently looking at the dining packages for everyone. Will the specialty dining rooms have room to accommodate a party of 12? I would love to keep us all together for dinners. If we do end up in the MDR will our genie help put us all together?

It's not a myth. Last week while my daughter and her friends relaxed at the pool we had a gator chilling behind them in the pond. Got to love Florida!

I just read they now can get off when at port canaveral and go to Walmart. things are slowly opening back up.