Posts

410

Joined

Last visited

Days Won

8
FloatMe's Achievements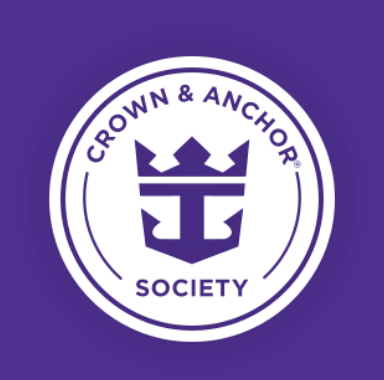 Diamond Plus (6/7)
202
Reputation
Nice to see you too @WAAAYTOOO. Glad to see you are on aros sailing. I don't peruse the boards too ofyen now that Matt is on so many social media platforms. Do i recall correctly that you are the knower of all things RC Casino? Have you joined the FB group for this sailing?

hellO Marsha. So ready for this cruise! We love the 8 night itineraries. I have also created a FB page, for this Cruise, that currently has over 100 members, feel free to stop by! https://www.facebook.com/groups/907590283297300

Curios to know where you are getting the information indicating that Suuite guests are abel to check in an hour prior to their official time?

WAAAYTOOO, is there designated suite guest poolside seating on enchantment? I am pretty sure the answer is no.

Among other reasons, another good one for why we book so far in advance, and only pay deposit until final payment is due. We will be able to use the FCC to pay off the balance of our November indy cruise and a smaller portion of our march 2021 enchantment.

At the risk of being the mean guy, Casino offers free room (on specific sailings) because of the unfortunate abundance of unoccupied cabins on a ship that was probably booked solid 60 days ago & you expected them to give offer you another free room on a sailing of your choice? ??

I-O, we have looked at booking a b2b to even out the cost per day. Maybe some day!

As a Buckeye living in Columbus, we have always wanted to do this cruise. The reason we don't, is that it has always been a 4 or 5 night cruise and considerably more expensive. Not to mention it sells out in no time flat, particularly the suites. There are a ton of Buckeyes fans with a lot of disposable income!

I will try this again, I posted an earlier response to no avail. We stayed at La casa sul Mare in Civitavecchia. A very nice bed and breakfast. The owner was extremely nice and accommodating. They have at least 3 rooms maybe 4. All with air conditioning and hotel style accommodations. They do have 1 room that does not have a private bath, FYI. We used aimlimorome. Adequate service. We used them for 4 adults from MCO to Civitavecchia in a Mercedes van, from Civitavecchia to Rome hotel after the cruise, again 4 adults Mercedes van. And finally, Rome Hotel to MCO after a few days in Rome, 2 adults Mercedes sedan. In Rome after the cruise we stayed three nights at le meridien visconte rome (Marriott property, western style Hotel).

Baked Alaska reacted to a post in a topic: Houston to Galveston Car Service Recommendation Request please

Cozumel food tour with chef Emily Not a fan of Costa Maya, but we go to maya chan beach resort every time we are there. It is a pleasantly primitive with phenomenal customer service. No recommendations for Roatan. We have only been there once and i did a Snuba scooter excursion through royal Caribbean.

We had a small group of 4 adults. We stayed in Civitavecchia the night befor tne cruise. I had arranged a private car for the transfer. Trains can be a bit overwhelming if you have never done them before. Others may have better information, but I think the latest you could stay on is 930 or 10. We boarded the ship around 10:50am in October, so the ship was certainly cleared of all passengers well before that.

Thanks Koepper, I've also seen what's available on YouTube. The short documentary had interviews with crew and engineers. If I dont get an answer here, I will ask during my next cruise in March. I rarely impose on tne suite concierge, but maybe I'll give her a mission.

You posted twice, so I'll answer twice. just now Taxis are the easiest by far. Maybe not the absolute cheapest, but walk out of the port, and the cabs are queued and ready to go. No wait, no fuss.