 Posts

167

Joined

Last visited
Recent Profile Visitors
The recent visitors block is disabled and is not being shown to other users.
1978bucketlist's Achievements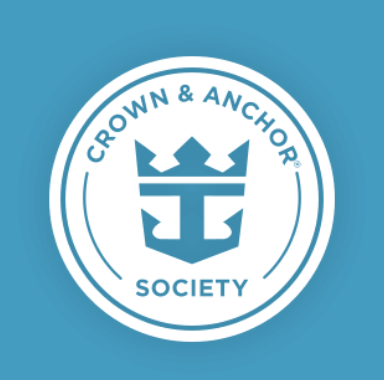 Diamond (5/7)
277
Reputation
I was on Harmony in CLS from March 6-13. The concierges were very helpful to us. They made all of my dining reservations. There was a mix up with my reservations because I won a Royal up bid. They were able to rebook everything close to times I wanted.

It seems like a special experience. The details really matter.

I had 6 bottles. I was not asked if I had anything to declare. Royal knew I had them, they delivered them to my room. I was expecting to be asked about them and prepared to pay. They did face recognition and I didn't talk to anyone.

I'm so sorry they didn't make it to cruise. It's so disappointing after all of the planning. I hope the seas calm down and you have beautiful weather the rest of your cruise. It will be a long time before I'm willing to fly again.

It was very easy getting off. No forms to fill out. We didn't have to show our passports. They just checked our face with a scanner and let us leave. Traveling 95 north has been slow. So much traffic. We have passed 3 accidents and we are just outside Savannah. Hopefully tomorrow will be faster.

The sea is very choppy tonight. It's sad. We are packed and suitcases are outside the door. We had fantastic weather until tonight. I'm not thrilled with thought of more cold weather. At least spring should start sometime in May. I can't wait to cruise again next year.

Tomorrow is our last day. I booked a cruise in New England for September 2023.

Today was Labadee. We did the sip and paint excursion. I just dabble in art.

I haven't found it. The ship is huge. I know I haven't been everywhere.

Today is Labadee. Wednesday night's sunset.

We were in Jamaica today. We just shopped by the port. I bought 3 bottles of Grey Goose for $80. We are trying Wonderland for dinner tonight. I have $96 in OBC that I have to use or lose. I know I can get it from the casino somehow. I like to give extra tips in cash.

I'm great today. Throat is tickling but I figure it's allergies. Negative Covid test and I'm free to roam. Lylie and Elaine are wonderful. They brought me dinner from CK last night. I spent most of the day on the balcony. We had Sabor's for dinner tonight. I checked our onboard account this morning. Lisa had a $1000 charge. I called the girl's and it showed up as an upgrade charge. I said I received a RU for the room and that was on my card. Elaine said she would fix it. She called back within 30 minutes and had it fixed. I'm doing better at this not live blog then I expected. I tried to do a live blog on the Adventure before shut down. My 5 year old granddaughter needed attention so that didn't work out well. Plus the internet didn't work well. Everyone have a pleasant night. Tomorrow is Jamaica.

Thank you. I really hope it's just allergies and doesn't develop into a cold.