 Posts

126

Joined

Last visited
Yesiamthere's Achievements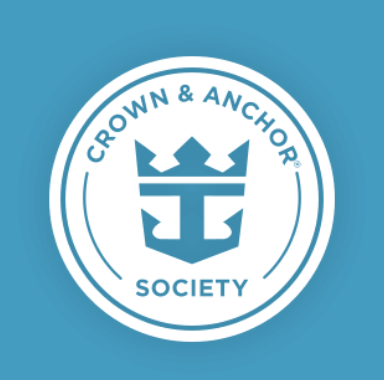 Diamond (5/7)
218
Reputation
Yesiamthere reacted to a post in a topic: Odyssey to the Greek Isles - 7 to 16 May 2022 - RECAP with pics. Feel free to ask questions.

Yesiamthere reacted to a post in a topic: A Star Class experience on Harmony of The Seas June 12th 2022

Yesiamthere reacted to a post in a topic: A Star Class experience on Harmony of The Seas June 12th 2022

Yesiamthere reacted to a post in a topic: Fix Your Course On A STAR And You'll Navigate Any Storm! - First time royal and star class -Oasis April 3-7 2022

Yesiamthere reacted to a post in a topic: Star Class in the Mediterranean: Wonder of the Seas - 6/5/22

Yesiamthere reacted to a post in a topic: Symphony of the Seas - 5/14/22. First time star class UPDATE - 14 days to go! 🚢🚢🚢 be

DJsMrs reacted to a post in a topic: Old Woman meets a real life Genie — Allure of the Seas STAR class — Feb. 27th, 2022.

MamaShark reacted to a post in a topic: Old Woman meets a real life Genie — Allure of the Seas STAR class — Feb. 27th, 2022.

CruisingOz reacted to a post in a topic: Why get the Deluxe Beverage Package when one is Diamond Plus?

CravingaCruise reacted to a post in a topic: Meet Us At the Oasis - The #MajorStarClassTakeOver Edition - OA 3/13/2022

MamaShark reacted to a post in a topic: Meet Us At the Oasis - The #MajorStarClassTakeOver Edition - OA 3/13/2022

Ron Rico reacted to a post in a topic: Meet Us At the Oasis - The #MajorStarClassTakeOver Edition - OA 3/13/2022

Lovetocruise2002 reacted to a post in a topic: Meet Us At the Oasis - The #MajorStarClassTakeOver Edition - OA 3/13/2022

sammy79 reacted to a post in a topic: Meet Us At the Oasis - The #MajorStarClassTakeOver Edition - OA 3/13/2022

Neesa reacted to a post in a topic: Meet Us At the Oasis - The #MajorStarClassTakeOver Edition - OA 3/13/2022

On Allure Star a few weeks ago, the genie met us at our room with a porter/cart. There were five of us. When we got on the elevator, our genie used a special card to make the elevator that was going up to go down. He stopped others that wanted to go up from entering the elevator. Our genie then handed us over to a special worker and the porter handed over our stuff to another porter. We were escorted thru customs then the porter packed us into a cab to go to the airport.

Bring it on! One day of pictures should capture "a whole day" from when you rise out of bed in the morning until you turn your lights off that evening. By your pictures we should be able to experience, without words, a day in the life of twangster

Our Genie figured out fast that we were not looking to be his "friend." Actually, he seemed a bit relieved. Every night he met us at dinner where we gave him our snack and breakfast orders then he went on his way. There's always one room that wants the Genie's attention constantly. One Genie told me that he received a seven page letter with all their requests. Seven pages. I told our Genie before we cruised that we wanted to eat at 6pm every night and snacks in the room in the evening. Preordered two birthday cakes and asked for early shows. Told him we had one excursion but would leave ship each day at port to walk. Bang, we were done! When we eat in the dining room hubby and I are a bit more chatty but immediately request a "faster" served dinner. I'm done with my salad here comes the next course!

You sound just like me! Small talk is hard for me, even though people would say I'm outgoing. Chef's table was a failure for all eleven at the table. Ours lasted for four hours. I'm just not that interested in hearing all about the dish I'm getting ready to eat. But I can see a foodie and wine person totally enjoying the whole production.

After your experience I'm definitely going to pack more in my carry-on! How man outfits are you all having to work with? Did you run and buy some stuff before you boarded the ship?

What a wonderful daughter you are for taking them to experience Star Class. You surely gonna get extra "Heaven" points!

Four hours was painful. The seafood dish was really good but that steak, even if it was cooked perfectly, it was still a "cheap" piece of meat! My hubby did feel a bit uncomfortable when the lady made the remark and showed him her penis necklace. Two days later she stopped me at the elevator and said "Have you seen my necklace?" I videotaped her showing me. So, she really wasn't making a pass at my hubby but just loves to show that necklace. She must be in her early 70's or maybe late 60's. We saw her one day in the elevator, in a small two piece bathing suit, with a see through coverup. That woman has a knock out figure - better than most 30 year old women. My daughters were amazed at just how "good" she looked. I'm thinking hubby might be reconsidering the "whole" affair thing! Lol

Here's my overview We arrived at the terminal around 10:30 and a Star porter immediately grabbed us! We went thru the Star line and was on the second floor within a few minutes. No line at all. Our genie, Nicoli, met us and escorted us into the suite section to wait for boarding to begin. About 15 minutes later when boarding began we had to wait in line with all of the other suite people. I did find that a bit surprising that we were not ahead of that crowd to board. Since it was so early our Mexican restaurant was not ready so we headed to our room. Luggage was not there. After doing some hooting and hollering it was time to eat. Our food at the Mexican restaurant was o.k. Headed back to room to unpack then headed for ice cream and milkshakes at the ice cream place. The milkshakes there were better than Johnny Rockets. We did eat at Johnny Rockets for lunch one day and had a "new" employee. She was completely at lost on how to take an order for five people. Our French fries came out way before our hamburgers, which were totally all wrong. Hubby stayed to eat his while the rest of us got out of there. Hubby had a nice chat with the manager and explained the employee was not ready to be on her own. She needed to still follow someone. We did hit the casino each night only to be disappointed each night. I don't expect to overall win each night but I do expect some give, instead of all take! It was the worse loosing casino I had ever been to. Maybe, the machines are tight due to covid. We ate at most of the speciality restaurants and all were good, except Chef's table, which was a disappointment. Everyone at the table got their steaks cooked way wrong and didn't eat them. Even if the steaks were cooked correctly the meat was a cheap piece of meat. I felt for the people that had actually paid for that privilege. Service was good! 150 had the best service and really good food. The server there was top notch!! Kids had steaks at all places we ate at dinner and each voted the "suite lounge" as having the best steak….ever. The Garden Martini at 150 was awesome. I was surprised how much I enjoyed a vegetable martini! On the other hand, I did not like the lavender martini at chops. Odd taste One thing you need to take into account is the amount of "tips" you will need to give. From our first porter, guy who sat up our breakfast each morning on the balcony (he was awesome), lunch in speciality restaurants or suite lounge, dinner in speciality restaurants, bartenders, cabin steward, Genie, and two porter guys to get to our cab. Since there were five of us we tipped $10.00 for breakfast, $20 for lunch and $50.00 for dinner. Porter guys got $10.00 each. It added up fast. We saw shows: Comedy and the Ice show. Comedy was fine. We had seats reserved on the front side. Ice show was good and was made even better due to our middle front row seats. Loved it there! Also, we watched the aqua show from our balcony which was fun. We did not go to the headliner show because the singer was not our type. Our Genie would meet us at each show and make sure we had our preferred drink. Nicoli also met us each night at dinner. He would then get our nightly snacks order and breakfast order for the next morning. Our Genie showed up for our first balcony breakfast and sat a few moments with us on our balcony. We would then see him again at dinner. Most days it was just at dinner unless we went to a show after dinner, but we texted several times a day. I think Nicoli figured out fast that we preferred our space and did not need constant cuddling. I liked using the what's up app for contact with him. It was easy just to text him, instead of having to call him. He always responded immediately and completed what I wanted. One night I decided during the dinner that I wanted my daughter's birthday cake to be delivered there. Nicoli made it happen. Both cakes were unbelievable. The taste was really good but the art work was the best I had ever seen!! Our Genie was a good fit for us. He is personal, easy going and professional, when needed. He had "four" rooms our week….five in our room, four in another, two in the other two bedroom aqua suite and I think three in the last room. Because of lack of replacement, he was on his second tour and due to go home in April for a break. On some ships, due to lack of Genies, some genies have had to service more than seven rooms. Our room steward had 15 rooms to clean, one two bedroom aqua suite and the rest were a mixture of inside and balcony rooms. Our suite was like cleaning three rooms, so he had 18 rooms to clean. The cruise after us were increasing their passenger count but not staff. He will have to clean three to five rooms more starting after our cruise. Every day we would leave two bags full of stuff to be cleaned and pressed. Two dry cleaning bags are in your room. You fill out a paper on what you have in the bag. I have heard horrible dry cleaning stories but all of our stuff came back better than what we get from our dry cleaners at home. Our passenger account was just over 50 percent. Definitely didn't feel as crowed as pre covid. The casino was crowded. There's a good distance between the smoking and non smoking sections. Non smoking section is bigger too. We only did one tour and that was in Honduras - Sloth and Monkey tour. It was so much fun! If you do this tour hang back from the crowd. Let them all run into the monkey cage. By doing so you will get more personal attention at the end. In Costa Maya, we walked into town. The walk there and back was around 4.4 miles. When you get to the end of the street there's no signage of which way to go to town. Go left! In Cozumel we just walked straight out of port for a bit and walked back. The weather was perfect in all the places for walking. We did have rain a couple of times but we were already back on the ship. The last sea day our Genie had us and two other ladies for a personal hour on the flow rider. Hubby and son took advantage of that hour. It was fun watching them! Son did the rock climbing and climbed right past our room. Almost close enough for us to reach out and knock him down! This was our first "diamond" cruise. We already had unlimited drinks and the suite lounge so really didn't need the use of the diamond lounge. We did each get a "free" picture so that was a nice bonus. A repeat: I hosted our slot pull on the first sea day at 11 am. It took about an hour with 79 people participating. We each put in 15 dollars. At the end we had each lost $5.00. People thanked us the whole cruise for hosting! Our Genie gave us shirts, hats, water bottle and two sets of towel clips that said VIP and reserved to give as gifts for those who won the most money on their pulls. Our cruise was the first cruise having masks as optional. Around ten percent (maybe even lower) chose to wear them. I don't think we had many cases, if any. Except for staff wearing a mask the cruise was just like the old days……well, less crowded. Maybe because we were away from the suite floor….we just never got any unannounced visitors. Guy came with our preplanned breakfast order, afternoon snacks then nightly snacks. The Aqua suites are a good distance from any civilization but we ended up loving that. We are walkers and always enjoyed the long walk down the hallway to our room. Nicoli left us each a royal hat as a gift. We gave him cash as we were leaving the ship. We gave the room steward cash the last night, incase we didn't see him the next morning. Our Genie met us the last morning at seven with a porter. He was thankful that we were leaving that early. Most star class passengers try to stay until the last moment leaving genies trying to get them "all" off and rooms set up for the next passengers. Our luggage was put on the cart and we all entered an elevator that was going "up" and Nicoli with a special card made the elevator go down. He walked us to just before customs and handed us over to another porter. Customs was just a facial recognition moment then off the ship we were. The porter was awesome. He brought us over to the taxi service on the side and had someone take us to the airport. I'm thinking going to the side for a cab is normally not allowed. I think you have to wait until they line up at the front entrance. I started this cruise at 137 pounds. First day off the ship I weighed 140. Three days later I'm at 138. Thinking tomorrow I'll be back to the 137. At this point, I'm sick of food. Nothing sounds good. I'm still stuffed. By the last night on the cruise I just couldn't eat, even the fish I was so looking forward to having. Hubby and I started the cruise thinking "star class" wouldn't be a good fit for us. I still tried to keep the rooms clean, but it was hard to keep up with our kids (grown-ass adults), so we did get our monies worth from the cabin steward! Everything was done so smoothly. First class service and attention. I know some of you "hate" to show your special card but I recommend you keep that sucker around your neck to be seen. You are paying for first class service! The vacation was one of the best ever, and I attribute that to being star class. It's expensive and I would not recommend using monies that should be going to your retirement account to take a star class cruise. You could do several cruises instead of one star cruise for the same price. Think hard before you spend that much for one week. That said, I'm older. More life is behind me than ahead of me. I've spent my time in an interior/balcony room. I'm getting close to the time that it's good to spend some of my kid's inheritance money, so I booked another two bedroom aqua suite - January 2024 on the Harmony. Thanks for following!

Weather in Ft. Lauderdale is just down right nice! Back home it's 37 degrees. Happy to have hubby and three of my kids here with me. Tomorrow our adventure begins!

Five negative tests, packed and ready for our airplane ride to Florida tomorrow. I had "high" hopes of losing lots of weight before our cruise and failed. I'm at (a high for me) 137 pounds, but that's not going to stop me from eating what I want when I want. I'll let you know how much weight I gained. I did pack a pair of grandma stretchy pants….just in case breathing becomes a problem. I do love to walk but I do love milkshakes too. It's been a battle every since I hit middle age. I'm curious how the "masks optional" is going to work. What percent will wear them? I'll keep you. Informed. I'm going to try and post everyday. Try is the key word. I'm sure there will be lots of posts about what happens in the "casino." Hopefully, one of my kids will show me how to post pictures. If so, watch out for all those casino pictures!! Rumor has it we will be sailing at 70 to 75% capacity. I'm fine with that because we will have a Genie! Excited to try the whole star experience. Sunday morning we board around 10:45. It's my turn folks.

I just became diamond and I'm prime. I pick up a drink in the casino then head to the show. I fill my room up with bottle water from the casino. That leaves my diamond drinks for the casino closed times. You would have to be a serious drinker to make the drinking package worth it!

Our Genie informed us that our entertainment will not be out until 24 hours before sailing. He assured us that we will see what we want to see! Three days until we head to Florida!!