Posts

153

Joined

Last visited
Profile Information
Gender
Location
Interests

Patriots, Bruins, Cruising
Recent Profile Visitors
The recent visitors block is disabled and is not being shown to other users.
PatsFanBrian's Achievements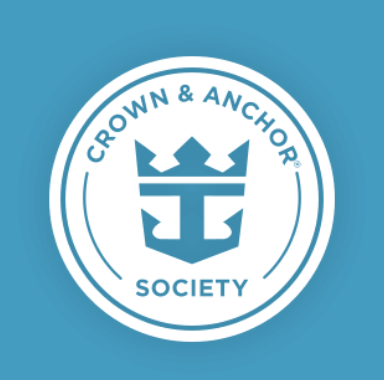 Diamond (5/7)
154
Reputation
One year from this post, we'll be onboard, finally back at sea after a couple of years away. We'll be onboard for our 40th anniversary. And with the double points, this will put us over the top for Diamond class. We booked it a few months ago, but it seems more real now that we're within a year.

Wife and I had Moderna. We both started running a fever about 18 hours after the 2nd dose. Lasted about 24 hours. Our daughter had Pfizer, ran a fever for 2 days after 2nd dose. Son is waiting for 2nd but already had Covid in March. He thought the first shot would be worse but just had mild symptoms. Well worth a couple of days of discomfort

Just signed up for Southern Caribbean from 6/25/22 - 7/3/22 on Explorer departing from Miami. We will be on the ship for our 40th anniversary. Add to that the double points which will bump us up to Diamond. It's been far too long and we can't wait for the date to get here.

Prior to our last cruise last September, I filled out the special needs form mentioned above. The room attendant set it up for me. They'll also provide distilled water.

The cruise industry is always a target. Any ship that deals with a noro outbreak is instantly in the news. The reality is that you do have thousands of people in close proximity who are constantly interacting with each other. Any communicable disease is going to spread easier. We all know that the crew is constantly reminding people to sanitize, but not everyone heeds the warnings. It is what it is. If it slows down the popularity of cruising, it may lead to lower prices. ?

My wife just talked to her sister and the ship is just debarking now. Carnival allowed the passengers to stay in their rooms overnight rather than sending them off near midnight.

Of course, they would not have been allowed off the ship if it was positive. But it's also important to note that the passenger did not show symptoms of Corona (fever, cough, shortness of breath) and yet they went through this charade anyways. My sister-in-law was understandably angry as were other passengers who had to rebook flights because of overreaction.

There is no booking of shows and entertainment on Adventure. You only need to do that on the bigger ships.

Carnival Panorama - Debarkation yesterday was delayed until late Saturday night. My sister-in-law was on this cruise. A passenger was reported to be ill but no signs of the virus symptoms. The authorities stopped debarkation (which has started at 6:30 AM) until test results were returned which didn't happen until 10:00 PM. My wife talked to her sister a few times and passengers were initially not allowed to return to their rooms, so they had to stay at their debarkation locations. Finally during the afternoon, they were allowed to go back to their rooms until clearance was given. The next cruise has been shortened to 6 days. The panic and over reaction is insane.

Can't speak to Bonaire. We enjoyed Curacao. Our stop was 14 hours which is long for a cruise. In the morning, we took a tour to the distillery and then to a beach. In the afternoon, we walked the town and found a few nice surprises going up and down small side streets. At night, the town was lit up, the pastel colored buildings really jumped out and it had a very romantic feel. We really enjoyed this stop and would love to go back. In Aruba, we took a taxi to a beach in the morning, walked the town in the afternoon and then finished the evening with a sunset catamaran. Very nice indeed. We've been to St. Thomas a few times. One of our favorite excursions was driving our own power boat to a snorkeling area. The boats were lots of fun. We've also done horseback riding on the beach.

My handle and avatar of very self-explanatory. I'm enjoying reading the responses.

It's always gone by too quickly for me. Often the day is ending before it feels like it ever got going.

We're still Emerald and got Diamond pins on our last cruise, perhaps we got yours Just to make sure we didn't miss something, we checked at the C&A desk and it was indeed a mistake, so close........

I've never seen a "service" animal on a cruise, but we did have a pigeon while on Serenade last September.