Posts

241

Joined

Last visited
Profile Information
Gender
Location
Interests

Patriots, Bruins, Cruising
Recent Profile Visitors
The recent visitors block is disabled and is not being shown to other users.
PatsFanBrian's Achievements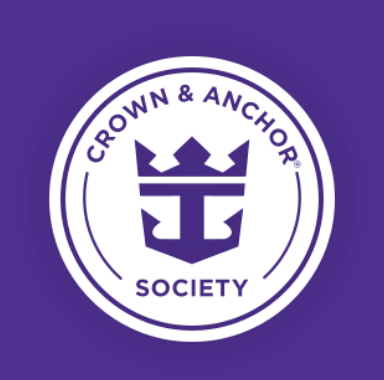 Diamond Plus (6/7)
302
Reputation
Can't speak to Odyssey, our first time on will be in January, 2024 and we're on it specifically for this itinerary. Everyone's mileage will vary regarding their opinion of ports, but Curacao is one of our favorites. We've only been once, we were supposed to be there this past June until a tropical storm forced an itinerary change. You can do a general search for Curacao on this forum and you'll get lots of info and advice. For me, it's all about the town itself and the walk from the ship to the town. Most Curacao stops go well into the evening because the town is magnificent after dark. The people are great, excellent shopping, there are excursions to choose from (we did the distillery and a beach break), but save time to just walk the town. Don't be afraid to explore side streets and alley ways, you may find some hidden surprises.

This will be our first time back on a Quantam class ship since the initial sailing of Quantum (2014). This is a Southern Caribbean & Perfect Day itinerary. It will make up for our recent June sailing which had to divert from Aruba and Curacao due to a tropical storm. We want to get back to those stops, plus we really enjoy Coco Cay. Only 457 long days to go.

Pretty impressive. I'm not sure I'm the intended target (nearing retirement, kids long gone), but it may be worth a try at some point in the future.

Congrats! We also turned Diamond after our most recent cruise. We're looking forward to the next one when we can take advantage of the perks.

I agree that $265 for the club is way too much. When we were there on 7/2, we paid under $200/pp and that was probably a bit high because we were there due to an itinerary change while we were sailing, so full retail price was the only option. I figured that the club restaurant would have cost about 80-100/pp in my home area. The remainder was for the access to a great beach and a nice pool, fewer people in the facility and great service.

We were on Explorer from 6/25-7/3. Thought the ship was in great shape. Not being amped was of no concern since we would unlikely use any of the enhancements. Overall, the ship was at near full staffing, the biggest issue being the inexperience of many of them. By this time, that should have worked itself out. Staff was very attentive and friendly. The entertainment was OK, not great. Some of it was the design of the shows, but some of the talent was not up to the usual RC level. The ice show was great. The Schooner entertainer was fun and engaging. You should have no concerns if you are on Explorer.

When we went back in '17, we were there for 16 hours. So we did a distillery/beach excursion in the morning, then spent the afternoon walking the town. The afternoon was the highlight of the day. The walk from the pier to the town is fantastic, going through the old fort and walking across the pontoon bridge. We found some nice hidden places by walking down various alley ways and just exploring. We found one open courtyard with a couple of food places and a bar when we decided to wander down an alley. In the evening, we went up to the Crown Lounge and looked over the pastel painted buildings all lit up. It was really picturesque. We were suppose to go back on Explorer in late June, but a tropical storm got in the way and we went elsewhere. It was disappointing because we really wanted to go back. So we booked our next cruise (17 long months out) to go back there. Overall, one of our favorite stops that we've experienced.

We had an unplanned stop at Coco Cay while on Explorer at the end of June. We were supposed to be in Aruba/Curacao, but TS Bonnie forced a change. Because we weren't planning on being there, we weren't too prepared for it. We decided that we would carry over our credits for cancelled excursion and do the Beach Club. We were blown away by it. The facility was top notch, the beach was the best of all our stops and the pool was perfect. Throw in the incredible service and the gourmet restaurant and it ended up being our best stop of the week. The stop ended up being on our last day, so that wasn't ideal, but that was more our scheduling preference than anything to do with the facility. Our next sail won't be for more than a year from now, but we found an itinerary that will take us to Coco Cay on day 1 and then to Aruba/Curacao to make up for our missed days there. Not sure if we'll do the Beach Club again or explore the area and save some cash.

Back in June, I filled out the special needs form, but the room attendant didn't have the info. In short time, he delivered the extension cord and distilled water. Previous cruise, everything was waiting for me. It's hit or miss with the form, but in the end, just mention the CPAP to the attendant and you'll be all set.

As has been mentioned, if you are an OJ person, order fresh squeezed in the MDR. You can also order a Cappuccino or Latte if you choose. May as well get maximum value for your money.

We're gonna need a bigger boat. Let's go get Oasis.

Yes, frosted is usually the way to go. But I'd say an American Legion has the luxury of frosting mugs as compared to a busy restaurant, pub or tap room. Those type of establishments can sometimes barely keep up with washing dinnerware, never mind the time and space required to put them in a freezer.

Interesting, I don't think I've ever had a draft beer poured into a frosted mug at any establishment including every tap room I've ever gone to. I can't imagine how a place could keep up with cleaning mugs and then have enough time to get a mug frosted. Better if it is frosted, just a matter of logistics.

I find most of the restaurants in this area (Eastern MA) offer local craft beers. There are still a couple of holdouts, but there are enough local breweries to more than fulfill the needs of the local eateries.