 Posts

22

Joined

Last visited
Recent Profile Visitors
The recent visitors block is disabled and is not being shown to other users.
Cruisingmama's Achievements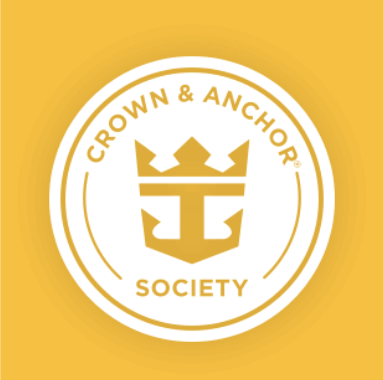 Gold (2/7)
12
Reputation
Let me share my experience with three separate accounts that I know of: 1st person - hasn't sailed since December 2019. Previously prime (earned on two cruises). Receives every single offer Royal sends out monthly/weekly daily. Offers vary from OV-Balcony. Currently 7 (unexpired) offers on their account. 2nd person - recently earned prime (earned on two cruises) and sailed after that. Has not redeemed annual tier benefit (not yet available). Has a summer sailing booked with trade in value for an earned certificate and three weeks ago booked a comped balcony offer. Up until the comped balcony booking, received every single offer Royal sent out, same as 1st person above. After booking the comped balcony, no offers. Currently 3 (unexpired) offers on their account. 3rd person - has been prime for four years and receiving all Royal offers until May of this year. After 3 cruises this year, person is more than half way to signature. In May offers began to stop and person had to call in order to fix "email issue". Every time email issue was fixed, after 1-2 weeks, new offers would appear. Email issue seemed to reoccur and multiple calls resulted in offers coming up again after 1-2 weeks wait each time. In July, person booked 1 2023 summer cruise with trade in value from earned certificate, in August person booked comped balcony offer for winter, and also redeemed the annual prime benefit for a last minute weekend sailing while paying for an upgrade from interior to balcony. So three cruises booked, one of which was from a comped offer. Since mid August, no offers. Multiple calls and reps checking - there is no email issue. Currently 0 offers on their account. Royal is just not sending offers to this account. From that experience, it seems to me Royal is concentrating on those who are either new or haven't sailed in a while and no longer marketing to their loyal customers but again, just my opinion. I did read in other groups that some people have over a dozen booked and still receiving offers, so YMMV.

Would love a lazy river or just any kind of pool that actually resembles (as much as is possible on a ship) a large resort style pool. Having separate small pools just seems a waste of space - they are all just so very crowded all the time and to me uninviting. Kids will go in any water container though I also much prefer the enclosed solarium on the quantum class AND every ship should have an indoor pool because weather happens everywhere and in every season.. I also think the concept of the boardwalk could be expanded upon. Perhaps instead of having the one area on deck 6 to have it as an actual wraparound boardwalk somewhat like what NCL does with their waterfront but instead of just eateries to have different activities and features.

Not sure if this has anything to do with it but as soon as I booked 3 cruises (over the next year) my offers STOPPED. Was getting 3-4 offers monthly up until that point.

Best time to jump in the Jacuzzi

If it's just the one bag, self carry is your best option. If you are lugging multiple large bags and/or need your hands free because of children etc. then self carry may not be the best option.

Thanks. What about the windjammer? I've had windjammer staff ask me to complete the survey but I don't see how this could be linked to me/them?

SuzanneM reacted to a post in a topic: Post cruise survey question regarding request for positive ratings

Here are a few of my questions: When you rate a service, be it MDR/MTD, windjammer, bar, guest services - How does Royal know which staff member to reward/warn if you don't give a name attached to said rating. Maybe MDR is not a good example because you get same servers every night, but MTD/windjammer - what I always choose, may give you same servers and may not. This assuming of course that each survey has a unique link that identifies survey to guest. And I have had multiple MTD/Windjammer staff "remind me" of the survey. Another question I have: If you rate the food quality less than 10 but service 10 - do they still get reprimanded? Maybe just the manger or perhaps this goes to the chef/cooks or staff responsible for procurement? I've had wonderful interactions with managers at dining venues where food was less than expected but I did not attribute this to the staff I interacted with. More of food quality/selection issues. I'm always hesitant to give poor ratings which would hopefully have RCCL strive to improve because I don't want the wonderful crew to miss out on otherwise well earned opportunities. If anyone has any good information on this please share. I always fill out the survey and make sure I mention everyone's names who I had positive interaction with. I feel they deserve it and it's the least I could do (other than tip a little extra at the end).

I remember this story. Was a big thing and the COVID happened. Totally forgot about it until you brought it up.

While I admit the cabin looks wonderful and I too hope to one day enjoy a grand suite - for the life of me I never understood the designer who thought it was a good idea to put the closet in the kitchen....

interesting. Thanks. What about Northeast to Bahamas itinerary. Are the ships that far out for it not to be viable?

If you're asking if it's worth it money wise then you probably don't have unlimited income. For $3,000 you can get another cruise OR pay for the ultimate dining package + drink package + voom and still come out ahead. It's really up to you.

Long story short, any news on Starlink launching on RCCL fleetwide - and is it still used on the Freedom? Inquiring minds want to know

The Indy and Mariner have some 5 night sailings within that budget ($1,200 for two people) in an interior if you're happy with a 4 night - the Allure also has some that fit the bill. The Indy also has the same price for balcony on 4 night itineraries. I'm sure you can do a search with your preferred dates and find some good options that are on newer/bigger ships than Grandeur.

Black Friday always seems to have the best deals. Snagged unlimited digital and photo prints for $99! We were taking A LOT of photos!

Was absolutely the best cruise ever! feel better all that tested positive hope it's a very mild case. Almost happy we were all covid positive in early July - didn't worry as much on this sailing or the pre testing.