 Posts

97

Joined

Last visited
bigpete's Achievements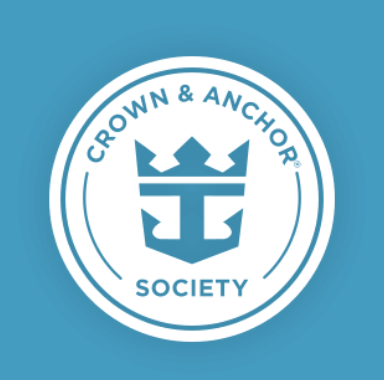 Diamond (5/7)
68
Reputation
hi all, Is anyone currently booked or looking into the 7n cruises on Rhapsody next summer out of Cyprus that go to Israel and Egypt? Does anyone have any reviews or recommendations or anything to share about rhapsody of the seas? Thank you in advance!!

Hi all, I am supposed to leave on a Baltic cruise on May 29th on Voyager of the Seas. One of the stops is Saint Petersburg, Russia. With all the unrest happening between Russia, the US and Ukraine, how likely is Royal to swap out our stop in Russia for another port? Thanks in advance!

Hi, looking to book a 7nt Baltic on Voyager at the end of late May. Was wondering if anybody had any tips on the ship, or any reviews they care to share before I impulsively click the book button? The biggest parts of a cruise to me are the food (quality) and the level of congestion / crowds. Any tips or tricks? Please lmk!!

so does this mean no cruises around the tip of south america as we probably all hoped for?? ?

Didn't they expand the Panama Canal recently so that Navigator and ships of that class could fit?

That is crazy, I've sailed on CCL Breeze and really enjoyed it, but even that felt crowded. Is it larger in tonnage or passenger capacity, or both? Also what have you thought in trips past about the food on voyager, I recently cruised on Oasis and thought the food was lacking in the buffet area.

Hi all, I was recently looking at cruises and I narrowed it down to two. Option 1: 10 Night Baltic, June 2022- Voyager of the Seas - R/t Copenhagen Option 2: 7 Night Israel/Greece/Turkey, May 2022 - NCL Jade - R/t Athens I am leaning towards the Voyager cruise, but know virtually nothing about it. Paging anybody who has sailed on that class of ship please with recommendations and reviews!

in other news, Carnival posted Europe 2022 completely under the radar. no coverage from any media or their corporate news releases page.

Interesting you say that. I love the 10nt Copenhagen r/t Baltic Cruise on June 5th. the two 11nt voyages are okay, but I don't understand the two days at sea from Riga to Stockholm on one itinerary, where on another itinerary, they do it with no days at sea! On the deployment flyer, it is listed as finishing in Copenhagen, but on the website it shows Stockholm. I'm confused lol.

Same, with the exception of the 8nt Vision of the Seas cruises. Not many ships go straight to Portofino, or to Palermo, or to Sardinia/Corsica.

That's what I was thinking!

...and it is a very nice offering of sailings! If there is one thing I noticed, their pricing seems to reflect people's feelings on longer cruises in the post-covid world. 7nt Baltic vs. 10nt Baltic vs. 11nt Baltic are only different by a couple of $! What does everyone else think of them?

I personally would definitely pick the one that includes Istanbul and Ephesus! I've wanted to go to those places for the longest time. Plus Crete isn't found on many itineraries, but the standard "Western Med" (Marseilles, La Spezia) has been offered for as long as I can remember and will probably continue to be. On the idea of variation alone, I think the Rome - Athens - Barcelona cruise is the best! But it is all your pick.

I really like the top one, out of Rome and into Barcelona. Not sure of your departure area in the US, but it gives you more options for nonstop flights if that matters.