 Posts

15

Joined

Last visited
Recent Profile Visitors
The recent visitors block is disabled and is not being shown to other users.
Lizzy's Achievements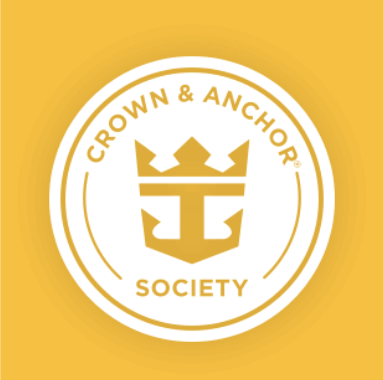 Gold (2/7)
9
Reputation
I don't think they will. But totally just a guess, hehe. I'm waiting for January 29th to see. My group is pretty excited!

Are the test from Royal Caribbean website these antigen tests or PCR tests? Thanks

We have a group of 11 on this cruise. What are your thoughts on the latest update, and Symphony returning on Jan 29th? We are just staying open minded, and waiting to see. Still excited, still excited. hehe.

checked bags for the ship.

Thank you, this helps! I work for an airline, so that means free bags. yay. But this one, is in LA, so we are driving to it. Check in time is at 1130. So, I think I am going to have my husband and I share one large checked bag, and each take a backpack for carry on. Is it easy to check a bag? Just print out bag tag, and give it to the porter when we get there?

Hello, I am trying to figure out if which we should choose for a 3 night cruise. I've only been on one cruise, and we carried on since it was a 4 night cruise. We are not heavy packers, but wondering the pros and cons of each option. Thank you for any advice.

We have a floating cabana for our cruise, there are 10 of us in our party. If 2 people buy passes to get into coco beach club, do you know how strict they are on swapping people out from the cabana. For instance, if some people want to go to the Infinity pool or just walk around the island.. Think we can put the other 2 on the cabana? Also, I have a 4 year old.. he does count in the 8, is that right? Thank you so much for any advice.

Yesss!! Thank you! I play about 4. And there is myvegas bingo , which is fun.. but don't think you get many gold coins.. but yeah, there's slots, blackjack, myKONAMI, popslots and bingo. I use the free rooms in Vegas

I also used the 100 obc before. Used it towards the drink package. It was so easy, and awesome to use! However, I did use it right after I booked the cruise so I can't help you much there.

As many as we can being 3 hours from the cruise port. Just need to get the time off of work now!! Yesss, can't wait!!!

Thats awesome, I really hope your cruise goes. I am in the process of booking one for November out of CA, but dying for a myvegas cruise when and If I catch it in time .

I play myvegas games often for the comps. I've gotten a cruise before, but of course was cancelled.. sad face.. I'm hoping with this thread, anyone who wants to help me watch it can be notified when they pop up. I check it almost everyday. But when they are listed they sell out very quickly. Let's help each other out with a free cruise!! If interested, follow this topic and maybe we'll get lucky!! Thanks!

I really would love my March 7th cruise on Oasis is a go. Please Lord, make it happen! Thanks in advance! Haha.

Going on Oasis in March. My 12 yo will not have a phone. Best way to communicate?