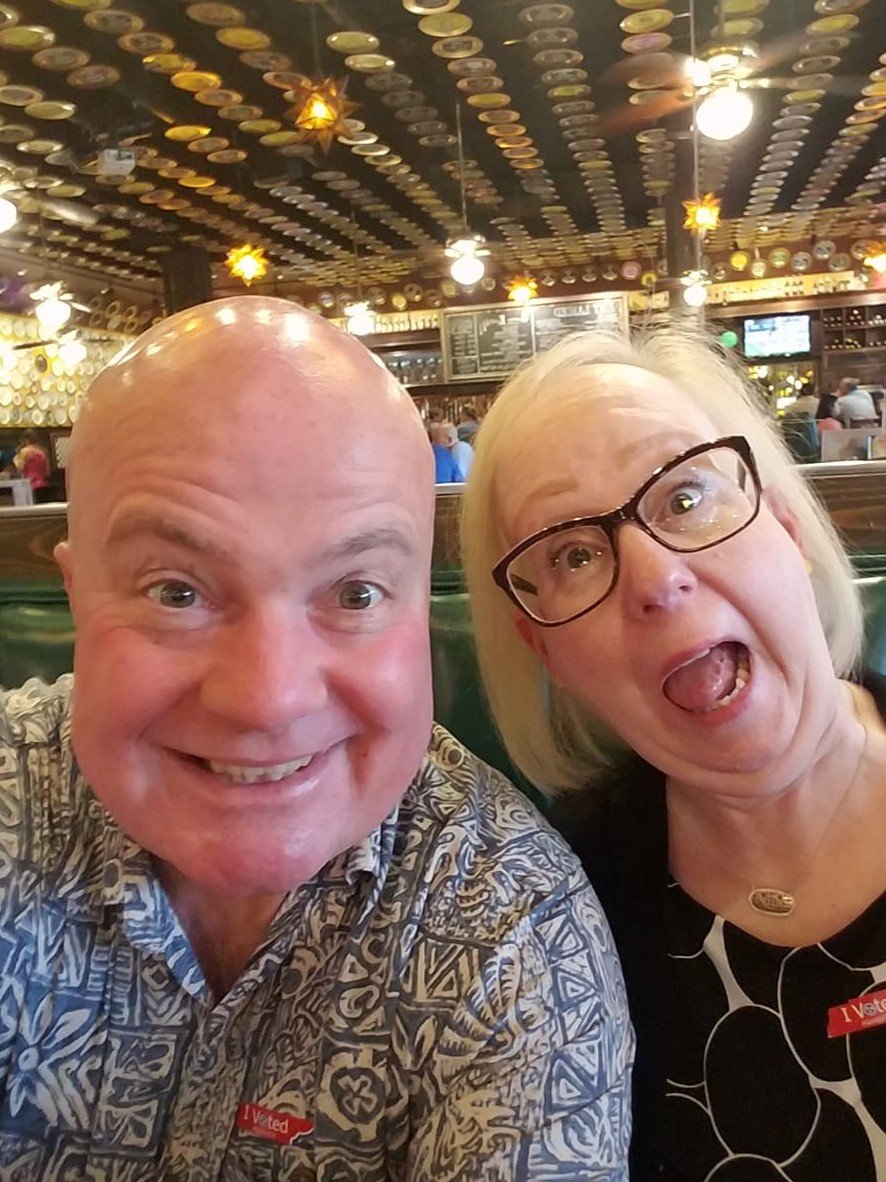 Content Count

68

Joined

Last visited
Everything posted by JimnKathy
We're sailing Symphony for 2 weeks starting September 19...fingers crossed.

What I've heard works pretty well is to make sure your shy kid attends AO at the outset of the first day so that they're on equal footing in regards to meeting all the other new kids. I think it would be more difficult if they show up after all the other kids have already broken the ice the day before. Good Luck. 🙂

It would be interesting to know if there are any published case studies on P&L analysis of operating a cruise ship...not something I ran into during MBA school years ago.

Prayers and good vibes sent your way! 🙂

We're sailing a B2B in late September/early October on Symphony...our cruise planner is offering discounts on almost everything (shore excursions, Coco Beach Club, onboard dining, etc.). Needless to say, I've saved several hundred bucks just cancelling and rebooking like a madman! What a fun day! 🙂

Never tried Rumple, but during my college nights we would drink Bud Light chased down with shots of Peppermint Schnapps...thank goodness social media wasn't around back in the 80s! 🙂

Likely some sort of force majeure clause would kick in given the uncontrollable aspect of the virus crisis perhaps?

The cruise industry will be fine no matter the length of the delay. There are MANY private equity firms with billions in cash waiting to capitalize on opportunities everywhere. While the big players may encounter cash flow hurdles requiring additional debt and/or equity financing to shore up capital needs, the industry itself is quite viable.

We love the Solarium Bar on Symphony.

We've only sailed on Symphony of the Seas as well, and no doubt all the Oasis class ships are terrific. I think it really comes down to the Ports of Call and the shows in terms of which ship to choose from.

That stone tile floor is amazing.

Our take on an Old Fashioned we call a "Bold Fashioned"...3oz of Willet bourbon is why it's "bold"! 🙂

Stick with the "Windjammer Connoisseur" and you can't go wrong! 🙂 All of the other wanna-be RCCL advocates will put you to sleep. 😴

Luckily it was in my IRA account.

Just received a cancellation notice from RC that our June 5 Alaskan cruise out of Seattle has been cancelled. While RC now plans on May 12 as their official sail date extension, the port of Seattle will not be open for business until July 1. Luckily, we'll get the 125% FCC so we'll just reschedule it for another time. Sad thing is that there was a huge price drop for our cruise that my travel agent was about to pounce on right before the announcement...oh well.

Just for kicks, I bought 100 shares around 28 bucks last week, sold it today for over $34, booked a $600 profit and will use the extra cash for a few shore excursions on my next cruise. $$$$ 🙂

We just booked an Alaskan cruise out of Seattle on Ovation of the Seas for a June 5 departure...so June 1 it is for our best guesstimate.

I just bought some RCL stock at $28 a share...Coronavirus is just a short-term blip creating a terrific price point for long-term investors to build a position.

I think the industry will be focused on recapturing guests who may choose other forms of vacationing after this nightmare is over. Supply and demand will keep cruise fares at a reasonable level.

Same here...we always do the math to see if any deal is really worthwhile. The Key has never made any sense to us as being remotely close to a good deal.

We're doing a back-to-back 9/19 and 9/26 on Symphony to celebrate our 20th anniversary...we're in unless the world ends.

You are correct...thank you. The IRS ruled back in 2008 that the wash rules apply in a tax-deferred account such as an IRA, too.