 Posts

28

Joined

Last visited
Profile Information
Gender
Location
Interests

Independence of the Seas (June 2022)

Serenade of the Seas (November 2022)

Vision of the Seas (November 2022)

Harmony of the Seas (May 2023)

Celebrity Beyond (December 2023)
Recent Profile Visitors
The recent visitors block is disabled and is not being shown to other users.
Keiffer-b's Achievements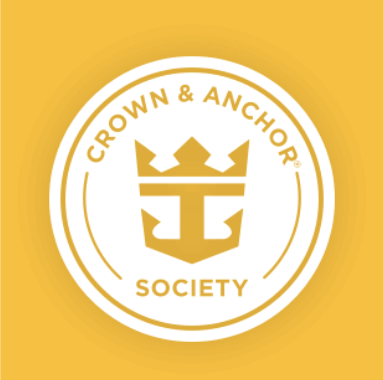 Gold (2/7)
43
Reputation
Just returned from a nice sailing on Serenade out of Tampa. Being Suite guests plus Diamond we used the Suite Lounge/Concierge Club almost every afternoon & evening. I've never seen this before but there was an actual bar in the CC which had a bartender plus an assistant daily from 5-8pm. It was wonderful, our last sailing on the Independence in June had service by a bartender from a nearby bar but he simply went in and out. This person learned our drink choices, made small talk, overall a lovely experience. Anyone know of other ships that offer similar bar setup for either CC or Diamond Lounge? Extra bonus points, the bartender didn't use our vouchers!

Currently on Serenade and the 30-day window for our December cruise just occurred. The bidding url simply spins or resets back to a blank entry. I understand my bid may not be accepted but is it normal that I can't even place one? Currently in a Junior Suite and there are 3 Owners plus the Royal available for my sailing date. First attempt trying to bid. TIA

We're booked in a Junior Suite and plan on bidding on a higher suite, such as an Owner Suite. If the bid accepted, will we be given access to the Suite Lounge? TIA

Royal Caribbean International announced that the company has hired 10,000 new crew members since the start of this year, who have already joined the cruise ships in operation. As of September 2022, RCI reported that there is a total of 34,819 crew aboard its 26 cruise ships, meaning that each 3rd crew member is a newly hired employee. In order to fill up many shipboard positions due to crew shortages, Royal Caribbean International initiated a recruitment world tour this year. Recruitment was also advertised in the crew areas on its ships calling up the crew to spread out the word to all friends and family who are interested to apply for the job openings. It was not an easy task to pull out this extraordinary challenge and recruit so many professionals around the world. All hands were on deck from the company's leadership to the onboard management, recruiting partners and online applications. The recruitment dive in April saw thousands of new recruits hired by the company. Back then RCI send its top managers to: • The Balkans attended by Amadeo Fusco Traveling F&B Director • South Africa attended by Catharina Maritz - Traveling F&B Director • St Lucia attended by Naomi Celaire - Manager Hotel Operations • Mexico City, Mexico - attended by Andrew Trabosh, Director Operational Excellence • Mauritius - attended by Dominique Gamba, Fleet Director Restaurant Operations • Mumbai, India – attended by Linken Dsouza, VP Food & Beverage In May RCI announced that the company has hired 600 crew at the recruiting fair in Gambia attended by Andrea Chessa, Recruiting Manager, Bulk & Hiring Partners Shipboard at Royal Caribbean Cruises Ltd. In June Barbados Tourism Marketing in partnership with the Royal Caribbean Group hosted a three-day national recruitment drive in Barbados, which gathered about 500 people interested to join the cruise industry. In July over 600 Trinidad and Tobago nationals took to the seas for the first time as employees of Royal Caribbean. Just over a month since thousands flocked to Royal Caribbean's recruitment drives in Trinidad and Tobago, the cruise line has confirmed that 602 candidates have been hired so far. Hiring new crews is just the first step in the process, however once aboard they needed to be trained in order to get familiar with the brand standards, policies and procedures. This process was achieved with programs designed by RCI as well as the guidance of the ship's middle management and seasoned crew members. The teams make sure every new crew member feels valued, welcomed, and receives the guidance and training they need to succeed.

Royal Caribbean Starts Homeport Operations in Israel In a first for Royal Caribbean International as the Rhapsody of the Seas recently started homeport operations in Israel. As part of its summer program in the Mediterranean, the Vision-Class vessel is now offering a series of cruises from the Port of Haifa. Extending through late October, the schedule includes three- to eight-night itineraries visiting the Greek Islands, Israel and Cyprus. The cruises are highlighted by late departures from Piraeus and Santorini. Other ports of call being visited by the 2,000-guest ship during the season include Mykonos, Rhodes, Limassol and Ashdod. Before returning to the Caribbean in November, the Rhapsody also offers an eight-night repositioning cruise departing from Haifa. Sailing to Barcelona, the voyage includes visits to five ports of call in Greece, Italy, France and Spain. The 1997-built vessel is set to return for a second season in the region in 2023. With two- to eight-night cruises, the program will extend from late August to early November and also includes itineraries to Greece, Cyprus and Israel. Before arriving in Haifa for its homeporting season, the Rhapsody is visiting Israel on transit calls as well. Based in Limassol from May to July, the vessel will visit both Haifa and Ashdod on a regular basis. The arrivals are part of itineraries that also include stops in Egypt, Turkey and Greece. Royal Caribbean originally planned to launch homeport operations in Israel in 2021. Amid the COVID-19 pandemic, the company announced plans to base the new Odyssey of the Seas in Haifa for the summer season. A few weeks before the start of the operation, however, the entire season ended up cancelled. Citing ongoing conflicts in the Middle East, Royal Caribbean redeployed the ship to Florida – where it launched service in July 2021.

Royal Caribbean Announces 2023-2024 Expanded Singapore Program Royal Caribbean has announced deployment for the Spectrum of the Seas for 2023-2024, and longer cruises are making a comeback, according to a press release. A mix of new 5- to 12-night cruises will whisk adventurers to destinations in Hong Kong, Japan, the Philippines, Taiwan and Vietnam, joining the cruise line's short getaways to Malaysia and Thailand. On a mix of longer cruises that are 5-, 7-, 9- and 12-night itineraries, calls include Bangkok, Thailand; Ho Chi Minh City, Vietnam; and Manila, Philippines. Royal Caribbean's crowd favorite 3- and 4-night getaways, first introduced in July, round out the cruise line's next year-round season. The Spectrum will head back to the Penang, Malaysia, and Phuket in Thailand. "During Royal Caribbean's first year-round season in Singapore, we've continued to see travellers return for more. Being able to visit international shores again has only increased that demand. People want to cruise with us, and now they can set their sights on new adventures for next year. Today's holidaymakers seek unique experiences and a fuss-free vacation – they want to have a fun holiday without having to worry about confusing travel requirements and restrictions – and Spectrum of the Seas delivers exactly that. The combination of Asian-themed experiences and signature favourites on board with the opportunities to explore Asia's energetic cities, traditional architecture and exotic landscapes makes for the perfect way to embark on the revenge travel vacationers are seeking today," said Angie Stephen, vice president and managing director, Asia-Pacific, Royal Caribbean International. The upcoming cruises include two 12-night sailings. These sailings can also be enjoyed back to back, visiting a new destination almost every day for the entire 24-night adventure. Included are 10 destinations unique to this experience, such as Hong Kong; Tokyo, Osaka and Mount Fuji, Japan; and Nha Trang and Hue/Danang, Vietnam.

Silversea to Feature Voyages to Africa and the Indian Ocean in 2024-2025 Silversea has unveiled a long voyage collection for the 2024-2025 season which will expand across 900 destinations, and highlights include, among others, six ships sailing 19 voyages to Africa and the Indian Ocean, according to a press release. The season, which includes 341 new sailings that will call at 695 destinations in 120 countries, will take place between March 2024 and May 2025 aboard Silversea's fleet, according to the company. The six ships sailing 19 voyages to Africa and the Indian Ocean see highlights including an 18-day Silver Cloud voyage in April 2024, during which guests will explore East Africa's Indian Ocean islands. Additionally, six voyages of 16 to 17 days will transit the Suez Canal, two of which will sail in November 2024, aboard the Silver Spirit and the Silver Whisper. Other key news is a new ship in the Silver Ray. Guests aboard the Silver Cloud, the Silver Shadow and the Silver Moon will be able to discover 13 sailings to 59 destinations in the South Pacific Islands such as Hawaii and the French Polynesia Silversea's Silver Spirit, Silver Dawn and Silver Ray will cruise to 19 countries in Northern Europe across 31 voyages, while heading north, the company will provide 31 voyages in Alaska which will allow guests more time in ports of call. Additionally, new summer voyages in Canada and New England have been added to the company's collection. Other notable additions include a series of 27 journeys to Asia, 10 voyages to South America, 18 voyages to the Caribbean and Central America aboard the Silver Shadow and Silver Moon, as well as the Silver Ray's debut voyage to the region, and 52 expeditions on the Silver Origin.

Timing update - I had to renew my passport. I reside in Florida, sent it Texas via USPS Priority to obtain a signature. It arrived on July 7 and I received it back today also via USPS Priority. So currently turnaround time for standard processing is/was 42 total days from the date they received it. They have a simple, functional website where you can track the progress and after it was completed, they even included the tracking number.

Citing changes in maritime regulations, Royal Caribbean International is swapping the upcoming deployment between two ships. "The International Maritime Organization recently shared new speed regulations we must adhere to and as a result, we've repositioned some of our ships for the upcoming 2023/2024 season," the company said in a letter sent to booked guests. With the changes, the Brilliance of the Seas is taking over the itineraries previously announced for the Enchantment of the Seas. Originally slated for programs in Europe and Florida in 2023 and 2023-2024, the Radiance-Class vessel will now sail in Alaska starting in April. The new schedule includes a series of cruses departing from Vancouver, Canada. In October, the vessel debuts in the South Pacific, kicking off a winter program in Australia, with cruises departing from Sydney. The Enchantment of the Seas, meanwhile, is assuming Brilliance's place and offering similar itineraries in Europe in 2034 and Florida in 2023-2024. According to the letter, the Vision-Class ship will sail in the Mediterranean between May and November before returning to the United States for the winter. Sailing from Tampa, the 1997-built vessel is set to offer five- to seven-night cruises to the Bahamas and the Caribbean. Affected passengers are being automatically moved between ships, receiving cruises departing on the same dates as their original bookings. The guests are also being assigned to like-for-like accommodations and keeping the originally booked amenities. Still according to the statement, passengers are being offered other options as well, including the possibility to rebook on other Royal Caribbean International sailings or a full refund of the cruise fare. In a separate statement, Royal Caribbean also informed booked guests of the redeployment of other two ships. Offering short cruises to the Caribbean, the Voyager of the Seas will now be based in Galveston, instead of Port Everglades. The Adventure of the Seas, meanwhile, will take over its original schedule offering Caribbean and Bahamas cruises departing from Fort Lauderdale.

Interesting @Darrell B., when I sailed on Independence in June I was told I could also reserve a future X sailing if I was interested. It was the Future Cruise manager who was assisting me, not sure if only he/she has that access or not.

Silversea Cruises will drop the helicopter and submarine experiences offered aboard the former Crystal Endeavor, now Silver Endeavor, and add new suites, Chairman and CEO Roberto Martinoli has confirmed. Aboard the 183-meter expedition ship, Crystal Cruises operated a three-person submersible in Antarctica in its only season. The vessel was also equipped with 18 Zodiac boats, 14 kayaks, a remote operating vehicle (ROV) that offered underwater views to guests from the comfort of the ship, and two helicopters were assigned. "Cold weather waters are usually quite murky, so you can't see much from a submarine. We don't feel the need to have toys that can be used by only a portion of the passengers and are really only useful in a very limited number of places. Finally, there is more than enough to do and see on Silversea cruises," explained Martinoli. Without the need for a helicopter hangar, as well as a casino, an attraction that Silversea does not offer on its other ships, "in both cases, we are considering adding suites since the ship is very large compared to its passenger capacity", Martinoli said.

Haven't heard about the long-term plan for Always Included or not. I haven't checked with my TA who may have some insight. For my Indulge package for Dec 2023, we received a $400 pp shipboard credit, now it is only $200 pp so there is definitely a savings to Celebrity with the change. Still happy to receive the credit on something I would purchase anyway so glass half full. Happy Sailing!

I received a "sale" email from Celebrity and I have a cruise in 2023 so I thought I'd check pricing to see if it dropped. I had included the Indulge Package when I booked but it no longer displays when making a "fake" booking for pricing comparisons. After chatting with Celebrity, found out you can no longer reserve at time of booking. Seems odd. All Included is replacing Always Included starting 07/14/22. • Effective July 14, 2022, we will no longer be offering the Elevate & Indulge packages. • Existing Elevate & Indulge packages purchased BEFORE July 14, 2022, will be honored onboard. • If a guest would like to upgrade their Wi-Fi and/or drinks package, they can purchase the packages separately pre-cruise or onboard.

Just announced. Virgin Voyages will remove the requirements for pre-embarkation testing, according to a press release. Virgin Voyages has responded immediately to the CDC's decision to discontinue their voluntary COVID-19 Program for Cruise Ships and will mirror the rest of the travel industry in removing pre-embarkation testing for sailings from July 24 on EU sailings, and from July 27 on US sailings. Vaccine requirements will remain in place for both Scarlet Lady, operating out of the US, and Valiant Lady in the EU. Virgin Voyages is currently evaluating this policy and will announce further updates in the near future, the company said. Passenger and crew well-being is the major focus and they continue to follow the advice of their expert medical team. To clarify these updates: From the dates mentioned above, passengers will no longer be required to complete a pre-embarkation COVID test, applicable across the fleet, including US and EU operations. For US sailings, passenger vaccination requirements will now be marked at 90%. This opens the opportunity for passengers who are not vaccinated to contact Virgin Voyages' Sailor Services to book a sailing if these thresholds are met. Ship crew on all US and EU sailings will maintain their fully vaccinated status.

Congratulations to you! Moving up to Diamond has been a great benefit so hopefully one day, we can reach the next tier. Happy Sailing!