 Posts

89

Joined

Last visited
Recent Profile Visitors
The recent visitors block is disabled and is not being shown to other users.
JG1209's Achievements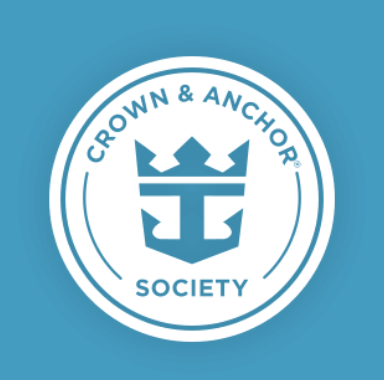 Diamond (5/7)
90
Reputation
I have been told both ways. Yes I can and no I cant. My TA says I cannot use it for an already booked cruise... and RCI says yes. I am going to wait and see once I actually get the credit and fight it then. There is almost always someone you can talk to you make things work out. It might take a few calls, but theres almost always a way to be satisfied, within reason.

There is a Facebook group that I belong to for my sailing.. originally the boat was sold out... and as of yesterday- someone in the group counted over 500 rooms available.. Yes, I said counted... She actually sat there and did a mock booking to see how many rooms were available. LOL

I agree with you too.. These ships are probably cleaner than they have ever been before... Id rather be on a ship rather than a plane-- or even worse, WalMart LOL I will be on the same ship with you.. ? Harmony-- we will see you soon!

I dont know if this has anything to do with it.. you have to make sure that you are using the correct last name on the reservation. For example, I am going on a cruise with my mom - we have different last names. If I look under my last name, it gives me that error message... but if I use my moms last name, I do not get the error message. Even though we are both on the reservation, she is the one that booked it.. so I guess it goes by that. This is just a thought- if this happens to apply in your situation.

I was having problems getting into my cruises earlier too. It seems to be working now for me.

I have utilized the Facebook messenger chat with Royal Caribbean quite a bit. You should try them and ask them to call you.

I found this. not sure if it is valid.. worth checking into. You can make ship-to-shore calls from your stateroom, 24 hours a day. The cost is $7.95 USD per minute and will be automatically charged to your SeaPass account. Your friends and family can contact the ship by calling (888) 724-7447. Or from outside the U.S. they can call (321) 953-9003. The cost is $7.95 USD a minute and can be charged to their MasterCard® or Visa®. From outside the U.S. additional long distance charges will also apply. You can also use our onboard Internet Cafés, stateroom Internet connection, or Hot Spots to send an e-mail to your friends or family for a minimal fee.

If you to Hotels.com and put in the zipcodes 32931 and 32920 (Cocoa Beach and Cape Canaveral) there are a ton of hotels- and they are all within 5-15 minutes of the Port. 32920 is closer.. this will give you a good idea of hotel options.

Unfortunately, the time of year we go- kids sale free doesnt apply. We go during spring break so we do not have to use vacation time from work. I wish though!

Ugh, yes.. I hate how thy just float the alcohol on top of my daiquiris.. Its just not the same! LOL

You will be spoiled with a suite! I know I am. My mom took me on a cruise for my graduation/birthday/mother-daughter trip-- and we got grand suite to celebrate... when we booked our next cruise, we originally booked a balcony room but then sat down with NextCruise and was like- oh heck, why not- we upgraded to a suite again... and now on our 3rd cruise together, you guessed it- we are in a suite (to celebrate my 40th bday). We seem to always find some "excuse" to book a suite. LOL Next year, my mom and I are taking a cruise with my 6 yr old and 10 yr old... and we will have to down grade. The cost of a suite for the 4 of us is just too much... so we will have to down grade to balcony rooms... We couldnt find an "excuse" to book a suite for that trip LOL I

JG1209 reacted to a post in a topic: Symphony of the Seas - an island is an island is an island? (Feb 22 - 29, 2020)

I do not see it there.. but when you look on the screen where it shows your room, it shows the Muster Station there. I am not sure if it showed it there before or not.. I am on the Harmony in March 15 too ?

Here are 2 good blogs. https://www.royalcaribbeanblog.com/2020/02/10/8-things-you-should-know-about-the-coco-beach-club-you-go https://www.royalcaribbeanblog.com/podcast/episode-340-coco-beach-club-live-review

Here is the post that I was referring to ? "We did the Guac class on Harmony on the 1/26/20 sailing just a few weeks ago. We booked three of us, including our son, who LOVES guacamole. We were a bit disappointed to find out that the class isn't participation at all, it's basically a demonstration. No one from the class will actually make guac, you'll watch the waiter at your table make it, and then they give you the recipe to take home after. You do get all the guac, a great meal and a margarita out of it, so for the fee it's still worth it in that sense. Had I paid more attention to the description I probably would have known this going in to it, so I don't blame Royal at all, we had just hoped it was something different and didn't realize it. "