 Posts

10

Joined

Last visited
4monks's Achievements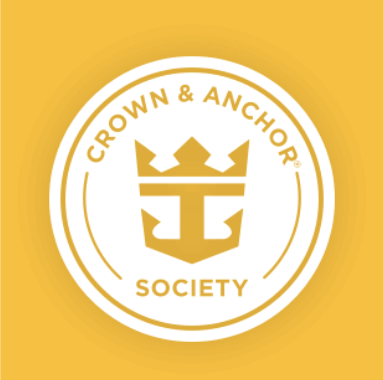 Gold (2/7)
3
Reputation
All very strange communications under what must be very confusing times for RCI.... anyone experienced the same as below, particularly the "cancellation invoice" and 75% fee? 12th March 2020. Receive an email from RCI (

[email protected]

) notifying me the 4th April 2020 Singapore Quantum of the Seas cruise is cancelled and I will be fully refunded. 16th March 2020 Receive a more generic email from RCI (

[email protected]

) notifying me all cancellations will receive a 125% FCC unless you opt out and want a full refund - fill in a form to opt out. Spoke to customer services a day or two later and they confirmed about 30 days for refund but they could refund my shore trips immediately. 20th March 2020 Received the below email from Royal Caribbean Cruise Docs (

[email protected]

) and a "Cancellation invoice" pdf showing a 75% cancellation fee for the main cruise fee?? 20-Mar-2020 Dear Guest Please find the documents you requested below This is an automated email, so please do not reply as responses to this address are not monitored. To view and print these documents, you will need Adobe Acrobat Reader - click on the link below to download this software free of charge: http://get.adobe.com/uk/reader/ If you have any medical/accessibility special requirements that you need to make us aware of, then it is very important that you please use the Guest Special Needs form attached to your very first invoice, to provide us with the details as soon as possible after booking your cruise. If you need a new copy of the form, please visit www.royalcaribbean.co.uk/why-cruise/accessibility/ ,www.celebritycruises.co.uk/life-onboard/accessibility/ or www.azamaraclubcruises.co.uk/onboard-experience/accessibility/ The links below will help with any general queries about your booking. Royal Caribbean Bookings - www.royalcaribbean.co.uk/frequently-asked-questions/ Celebrity Cruises Bookings - www.celebritycruises.co.uk/already-booked/frequently-asked-questions/ Azamara Club Cruise Bookings - www.azamaraclubcruises.com/plan-your-voyage/before-your-voyage Alternatively call us via the following numbers Royal Caribbean - (UK) 0844 4934070 (EIRE) 1800 939 490 Celebrity Cruises - (UK) 0844 4932092 (EIRE) 1800 932 611 Azamara Club Cruises - (UK) 0844 4932077 (EIRE) 1800 939 490 (*Calls cost 7p per minute plus your phone company's access charge) Thank you for Booking with us Cancellation invoice: <<snip snip>>

Just had the email from RC - 4th April 2020 Quantum of the Seas sailing from Singapore is cancelled.

Not seen anything for 4th April yet. Was that TA or RCI communication?

Good point and absolutely agree ... borrowing $1/2Bn requires a plan to recoup the money. They are still a business not a charity ? If we go FCC we will, for sure, we will be out of pocket, but at least not empty pocket. This would still be my plan B.

As a BTW...as 2 of the three stops are changed / cancelled - this constitutes as "significant change" and (in Uk law) makes it eligible for a refund.

Yes indeed. Just pray we are well for the replacement "Asia tour v2". Germany are saying they expect 58 million to get this in their country alone. If the stats are right... that's 580k deaths. As bleak as it all seems, thank goodness it's as "low" as it it. This nasty turn of events puts everything into perspective. As long as we can look back on this, I'll be happy ?

Our 30th Anniversary Asia dream tour.... London to Singapore, 2 days in Singapore, 5 night cruise (this), 1 more day in Singapore, fly to Tokyo, 9 nights in Japan, back to Singapore, few mores nights there, Fly to Bali, 5 nights in Bali, back to Singapore, couple more nights - return to London. Pretty much all cancelled now... except the cruise. Just waiting on a) cruise cancel or b) FCC. I contacted customer service and they said we would get "at least one weeks notice" if they cancel. So... immediately after 1 week before departure - go for FCC. Refund on already paid for excursions and credit for future, most likely, inflated cruise prices. We need the cruise industry to survive to be able to enjoy it, but more importantly, we need to be as safe as we can be in these scary times.

I believe Malaysia has banned all Cruises to all ports so that would be two ports for this cruise?