 Posts

30

Joined

Last visited
CruisingKitty's Achievements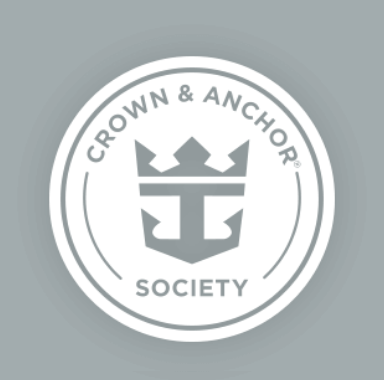 Platinum (3/7)
18
Reputation
You are correct! I filed a claim as well with RCCL BofA mid June and I'm waiting still for them to review the evidence I mailed.

CruisingKitty reacted to a post in a topic: Domestic Cruises Unlikely to Resume This Year, Analysts Say

CruisingKitty reacted to a post in a topic: Domestic Cruises Unlikely to Resume This Year, Analysts Say

CruisingKitty reacted to a post in a topic: Domestic Cruises Unlikely to Resume This Year, Analysts Say

I too "re-priced" cruise planner items I purchased for (2) bookings. After having a long...on hold....explain again....on hold conversation with RC and got all except for $503.86 refunded which RC said they already gave it back to me. I filed a claim through RCCL BofA Card mid June. Called the other days after mailing "hard copies" of proof of the purchases for each booking number...and I'm still waiting for them to review the documents which could take up to 90 days. My advice is to get a supervisor involved for all refunds with RC. At this point I'm sick with disappointment and awaiting for the next round of cancellations. Good Luck getting anyone to care.

@melski94 Very True. I have used "Viator" for shore excursions and they were just as professional as RC shore excursions. @Mljstr I also believe you can get a discount for your first time you use them. Just be mindful of the times you are at the port and see if the excursion works into your port timeline. Have Fun!

@CurtisM Hang in there. The current "WOW sale (2/5 to 2/13) is only for cruises from February 15, 2020 through August 31, 2020 and certain ships as well. More than likely there will be another "WOW" sale before your departure date for the drink packages. I always secure mine on "Black Friday" but not all my other family members have so I'm watching for others and will post as soon as I see the next "WOW" sale. You can always purchase it now, then cancel and repurchase. On board the ship the rates will usually be higher.

@TotalF Great Job on your savings. Have fun on Harmony. We sail Oct 2020 on this ship for the first time. Thank so much for posting the "WOW" sale information so others may save too. You wont regret getting the drink packages!

@Planaholic Welcome! You will find a lot of great information here. @Ampurp85 I will also be cruising Oct 2020 Harmony of the Seas. Got my drink packages Black Friday and I'm waiting for the next "WOW" sales for the rest of the wedding party cruisers that didn't jump on the sales. I'll be checking those dates you suggested as well. I'm the MOB (mother of the bride) and a huge "planner" too. I will definitely be throwing it all out there when the next "WOW" sale is announced.

I just saw a post on the Royal Caribbean Brides and Grooms FB Page - RC is going to be offering savings on excursions and hopefully drink packages from 2/5 to 2/12. I will be keeping a "weather eye" out for any deals during this time. Who's with me and why is the RUM gone?!

@Selestyl OMG! I'm so glad it all worked out perfectly for your special day! The photo's are amazing and y'all look super happy! You look so beautiful and your bouquet is to die for gorgeous. Thanks for getting back to me on your big day and congrats to the both! All my best...MOB Cruising Kitty!

We are all anxiously waiting for the update. I'm the MOB and we have been in the planning stages since April 2019 for a Oct 2020 wedding "Vows at Sea" aboard the Harmony in the Dazzles Venue. Our land coordinator has been "on-point" fantastic to work with thus far and has answered all of our questions as well. We are scheduled for the ship tour this month and hopefully we will be meeting with the on-board coordinator for our cruise. I have also discovered a FB Page (Royal Caribbean Brides and Grooms) that has been an instrumental place for information, photo's and advice. @twangster - Let me know if your also attending this cruise. It's going to be a blast! We bring the party with us. Congrats on your wedding @Selestyl I'm hoping it was EPIC!

Black Friday prices are the best. That's typically when I purchase all my extras!

I'm also on the Harmony Oct 2020. I purchased my drink package on Black Friday when they had their "bogo" drink prices. Does anyone known when they are going to run another drink package special? I have other cruisers with us that missed the boat on booking it on sale.

Going on the Harmony Oct 2020 with a moderate Wedding Party (35) and this feature will help for keeping in touch with others. Can you tell me how this will work for our "shipmates" so I can help others plan ahead?

Really?! Aren't you on vacation? Stuff as much as the plastic laundry bag will hold for a flat rate price and it all comes back clean and folded for you. That's a deal in my book. I'm not bring laundry detergent...sitting with my clothes....guarding then against walking away...etc. Get the picture? It's a Win Win in my book! I love this service and use it every cruise.

Welcome first time cruiser! I like all of the creature comforts from home. So I will pack one of those wall plug that have a couple of USB Ports and a couple of extra regular plugs. I have rechargeable toothbrushes and long hair (styling tools needed to tame the mane). Also I bring a "pop-up" clothes hamper for those dirty items that I will "stuff the bag" for a flat rate and let the cruise personnel launder and return to the room all clean, folded etc. I love getting a magnetic door sign since we are always celebrating something on every cruise to let me know which stateroom is mine (they all look the same). You can bring a couple of magnetic hooks to hang a few things from the ceiling. If your stateroom is an interior room, bring a nightlight to help navigate your way in the dark if you require it. I always bring a Tervis or Yeti for water in the middle of the night. Shampoo & conditioner! Pepto chewable, tums for those ultra rich meals your tummy is not used to. You get the drift. An iPad with Netflix movies already downloaded for those moments you recharging your batteries or just having a movie on while getting ready for dinner. Sunblock! Of course if you forget anything the ship will have these items ready for purchase in case you forget anything. I'm sure there are many other things that I just couldn't think of just remember you are on vacation and look over your Cruise Compass daily to see the events you don't want to miss out on. Have a great time!