 Posts

124

Joined

Last visited
Recent Profile Visitors
The recent visitors block is disabled and is not being shown to other users.
BunnyHutt's Achievements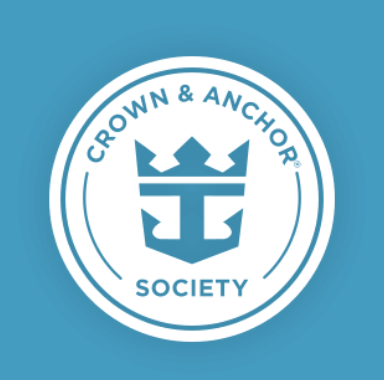 Diamond (5/7)
102
Reputation
We'll be driving from OH to Cape Liberty but that's because I'm too cheap to buy tickets for holiday flights (sail 12/24) and not the pandemic. But we're an airline family so my viewpoint is a little skewed. However, I would think that if someone was comfortable enough getting on a cruise ship then airports/airplanes wouldn't even be on their list of "dangerous" places. ??

My MEI agent was able to move us from 8-night to 7-night. And we're actually getting some savings out of it, I'm assuming due to the loss of night.

We were supposed to be on Anthem the week after Christmas (booked May 2019). We decided earlier this summer to Lift & Shift to Christmas 2021.

BunnyHutt reacted to a post in a topic: Southwest Airlines offer to convert travel funds to Rapid Rewards points

We also did holiday to holiday but they required a special exemption because we went from 8-nights to 7 (despite being same ship and ports of call). I had my TA work her magic to make that one happen. If you've tried and they're not budging, you may be out of luck. Another option would be to transfer your current booking to a TA (I'm assuming it's not with one right now?) and then see if they have any more luck due to leverage.

Honestly, I'd eat the $100 and move on. It's a sunk cost, you don't know when/if you'll be able to cruise again and you're not in a position to make final payment without creating a hardship.

Even though your cruise is held by a TA, can't you still do the L&S request online with Royal? I only got my (super awesome MEI) agent involved because I wanted to L&S to a cruise that the online form didn't give as an option. Or just fill out the online form and it will give you your options... screen shot and send to your TA.

We were booked for NYE so I figure Christmas can't really be that much worse than what we had already signed up for. ? My 13 and 15 year olds will be cruising with me as my hubby will (hopefully) have to work over the holidays.... Not happy that he has to work basically all holidays, but he's in aviation so that's why the "hopefully" comes into play right now.

It was probably my thread. ? I couldn't do it online but Michelle at MEI got it done for me!

We changed from 8-night NYE 2020 to 7-night Christmas 2021 (both on Anthem, exact same ports, even same stateroom #) and are actually saving about $400. Of course, since we're losing a night I'm glad to see the fare drop though I was prepared for it to remain the same.

Michelle at MEI is a rock star. Cruise successfully L&S to 12/24/21 sail date. Very sad to lose the $18 drink package and the pre-opening pricing I snagged for the beach club, but at least I'm more confident this sailing will actually go.

Using the "same holiday" logic, it's quite possible they may let you go Christmas to Christmas without any issues. Although, you may need to call versus going online... the 9-day NYE was not an option given to me using the online tool. Will let you know how it goes - regardless we are "Anthem or bust!" ?

If you're on a "holiday" cruise you can go to another "holiday" - either Christmas or NYE, as I was given 4 Enchantment options which included both Christmas and NYE. Apparently switching to the *9* night on 12/31 on Anthem was an option given to my agent?!? Completely different ports. But, unfortunately, that won't work as it would cause my 8th and 10th graders to miss a week of school and they're past the point of being able to do that without it impacting their grades. Maybe that would be an option for your family? My agent at MEI has asked for an exemption to get us on the 12/24 sailing so fingers crossed...

Yeah, that's what I looked at - just found out about the form right before I posted. I was hoping to L&S 12/27/20 Anthem (ports of call are Cape Canaveral, Nassau and Coco Cay) to 12/23/21 Anthem. Itinerary is EXACTLY the same, except next year it's slated to be a 7 night versus 8 night. I figured giving up a night wasn't going to be a big deal.. it's not like I was looking to add anything. Instead, my only options are the 8-night cruises on Enchantment out of Baltimore in Dec 2021. ? While the choices do include the Christmas and NYE sailings, I have *zero* desire to be on Enchantment with my teens as there is so much less for them to do. I won't even have my husband with me as a buffer (we never plan on him having holidays off), lol Unless Michelle is about to find out something different, we're back to Plan A - either we're on Anthem for NYE this year or I'm taking a refund when the cruise is canceled.

My agent at MEI is looking to confirm what I can/cannot do, but I just used the link someone posted on another thread to see what Royal claims my options are... Currently booked on 8-night holiday cruise on Anthem out of Cape Liberty over NYE. Was hoping to "lift and shift" to a holiday 2021 cruise but apparently the *exact* same port itinerary on Anthem next December is now a 7 night. So Royal's website is stating that my only options are an 8-night out of Baltimore on Enchantment, with a different port listing - biggest change being no stop at Coco Cay, which was a huge reason I booked the cruise in the first place (that, and the fact that Anthem is a much better option both for the time of year and for my teenaged sons). WTH, Royal? I guess I might just be stuck paying the balance in September and wait for the inevitable cancellation and, hopefully, refund. ?

Yup. My family is supposed to be on Anthem over NYE. We're not going to cancel until Royal forces our hand, but I'm not too optimistic.