 Posts

310

Joined

Last visited
Profile Information
Gender
Location

Deep in the heart of Texas

Interests

Hook 'em Horns, How bout dem Boyz!, Go "Stros!, outdoors..... & indoors
Recent Profile Visitors
The recent visitors block is disabled and is not being shown to other users.
rtread's Achievements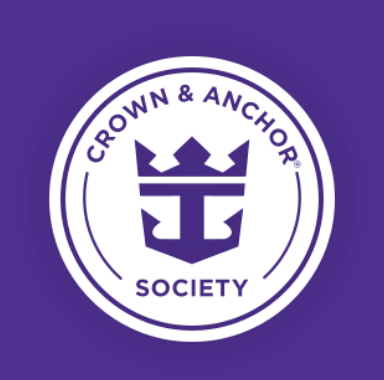 Diamond Plus (6/7)
219
Reputation
We are booked on Odyssey for a 9 night Greek Isles cruise May 7 out of Civitavecchia, hope you are still aboard. We will be watching your vlogs!

I can't see one cruise line (NCL for example) handling this one way while the rest of the industry handles it another. Money talks and it wouldn't take long for this to change. Any chance of the CDC getting involved in this?

I hope ALL of these summer cruises happen! That will mean our 2 September cruises on Liberty will happen!

Ahhhhh, ok. Shows how much I've been keeping up with the ships lately. Anyway, we are going to give it a try next year, maybe I'll have some experiences to share. Thanks!

We are booked on Odyssey for May 7 of next year out of Civitavecchia. At this point, all I know about Odyssey is that it is big and new and a Quantum class ship. Has anyone had any experiences, good or bad, or any info?

Our May Caribbean cruise was radically changed and the new ports of call are Oranjestad, Aruba....Willemstad, Curacao....and La Romana, Dominican Republic. I don't know anything about these ports (except I know Natalie Hollaway disappeared on Aruba). If anyone has been to any of these ports and has tips, info, warnings, etc. I would appreciate any heads up! Thx

Thanks Matt! That blog is VERY helpful.

I cruised with Uncle Sam years ago and fell in love with the oceans, the ports, the sea gulls, the marine life, seeing merchant ships at sea, the tug boats, the junks....the whole deal. Unfortunately we were busy raising a family and couldn't afford cruises for many years. Now we can and I still love the sea. I don't know if we are addicted to cruising yet but it seems like we are getting that way. We see the cruises as a great way to see new places, get entertained, eat well, and relax if we want to or get exhausted if we want to....our choice. And this takes place all in a relatively small area. Compared to a vacation where we would be flying or driving, staying in a hotel, eating wherever, maybe renting a car, paying for entertainment....cruising is more appealing! Can't wait for our next one!

I am anticipating my Halloween birthday cruise being cancelled. How do they (RCL) handle communications about the cancellation and refunds? Do they contact you in any way or are you expected to contact them? I'm not looking forward to that process but I certainly want to be up on procedures. I know there are many that have already enjoyed this process and many more in the same boat (no pun intended) that I am. All help, advice appreciated!

I'm in the same boat. Keep booking cruises and watch them go south (not literally). Ahhh well, at some point this will all be a memory. My thinking is at some point everybody is going to want to cruise and fly.....you'll find everything booked up. Might as well try to get ahead of that......

We have an October 25 cruise coming up on Liberty. It looks like it will be on the Covid 19 chopping block, I held out hope but hope is diminishing fast. A couple of questions on what to expect.... First, at what point in relation to the cruise date will RCL make the decision and announce the cancellation? Second, my wife booked this cruise with the help of the "Casino Free" deal. What can we expect as far as cancellation refunds or future cruise vouchers? Thanks for your replies!

Agreed. Remembering back to PRE-Covid19, every time a cruise ship anywhere had a large number of infections of ANYKIND, the media was on it like a duck on a june bug. If any ship POST-Covid19 had an outbreak of anykind, especially Covid19, it will be a huge media circus.

I was there in 1967. Brings back memories..... I was there compliments of Uncle Sam. We sure had fun at Blackbeards with some people off the cruise ships. Full stop.... Well, after thinking about it, I think I was at BLUEBEARD'S Castle at St. Thomas. Sorry 'bout that...

This may seem minor, but to my better half it is major. On a future cruise we purchased the Deluxe Beverage Package. One of the items in the package is bottled water. On past cruises we have pre-paid for like 12 bottles of water to be in our room on arrival. My wife likes that. She wants to know if the Deluxe Beverage Package includes bottled water in the room or will we need to purchase the separate bottled water deal as we have in the past? Thanks!

Thanks all! As usual you gave me all the information I need. I couldn't do this without you, for sure!