Posts

99

Joined

Last visited
MarvinS's Achievements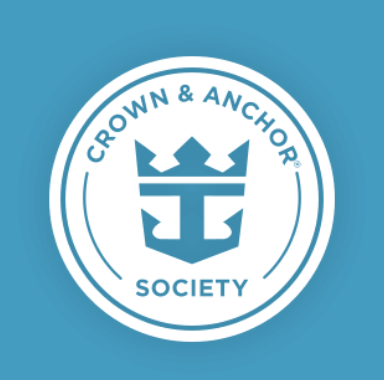 Diamond (5/7)
136
Reputation
I know Anchorage well. The Hilton Garden Inn is in an area considered "midtown", and is about 3 miles away from the Anchorage "Downtown" area near Humpy's and the Glacier Brewhouse (both great places) and the Museum (also very good), along with a lot of other great shopping/dining options. Lodging is VERY expensive during the summer, so using hotel points is not a bad idea and can save a lot of $$$. You can always use a taxi/Uber/Lyft from the Hilton Garden Inn after checkout to the Marriott and possibly drop off your luggage for a later check-in, and then already be downtown and walk around... If you have a rental car (which can also be very expensive), there is a large public parking garage about 1 block away from the Marriott across the street. Just a suggestion or two!

I just checked on a map...I'm right at 402 miles from the epicenter! That's a pretty significant quake! It was definitely long and rolling, and wondering when it was going to stop... Fortunately, no damage in my area and all is well!

Yes, it was cancelled! I felt the earthquake where I live (Kenai Peninsula). I heard the tsunami warnings going off for a couple of hours before it was cancelled. The earthquake felt a little different that others in that there were no hard jolts, but just a long 2 minutes of moving and swaying. My hanging lights and chandelier just swayed back and forth, and there was enough movement that my grandfather clock stopped! That was rare! People along the coast do take this seriously, and I watched a steady stream of cars evacuating low lying areas. The news reported that some of the coast guard ships based in Kodiak left port and headed out. While out on the water, a tsunami is usually barely detectable, and only materializes once it gets close to shore in shallow water.

+1 for the Thenford Grey tours! (Non-RCL). We very much enjoyed it when we went with him back in January 2015. Thenford was an absolute walking encyclopedia of information of St. Kitts! His website is still functional and up, at least... https://www.thenfordgreytours.com/

As I've lived in Alaska for the last 40 years, I've been to Denali several times. When trying to get there in conjunction with a cruise, you will usually need to plan to add a land tour of some sort to get there. Denali is a several hour car/train/bus ride one way to get there. Once at the Denali park entrance (at at the main visitor's center), they base several different park tour buses from that facility that travel varying distances into the park. There is a road that goes 98 miles into the park and ends at "Wonder Lake" which is where most of the scenic pictures of Denali with a pretty lake in the foreground are taken from. This is as close as you can get on a bus tour. Getting to "Wonder Lake" involves a 12-hour round-trip bus ride (about 5+ hours in; a lunch/break time; 5+ hours back to the main entrance). You make several stops along the road both ways (in/out) as the various smaller visitor centers, so it is not one 5 hour ride only. They also stop the bus when there is wildlife easily seen along the side of the road (such as bears, moose, etc.) There are shorter trips that only go part way into the park (to other small visitor centers along the 98 mile road; there are 3 or 4 of them) and then back out. Being able to see the top of Denali is absolutely NOT guaranteed. I've seen it a few times clearly from within the park, but the majority of the time (75%+), its usually got a layer of clouds hanging around it. Irregardless, seeing the wildlife is phenomenal. Seeing the top of the mountain is just bonus! My profile picture is actually of Denali on a clear day from a plane as I was flying past from Anchorage to Fairbanks. My recommendation: Do a land-tour that includes Denali, and take the bus tour that goes all the way in! You won't regret it.

Living in Alaska, driving to a cruise port (in the lower 48) is completely out of the question. Not only would I have to drive through Canada to get there, it takes me about 5 days just to drive to Seattle (ignoring Covid), not to mention another cross country trip to an East Coast cruise port! And then I need to get home, so double this! Flying is our only option, and Alaska still has mandatory quarantine requirements for many situations. Leaving Alaska initially isn't a big deal, but on the return, I have to have a negative test result once I'm back in state AND another negative test 5-7 days later. My work requirements follow the state mandate, so I'm in a work-from-home situation until I get that second negative test. In my area of Alaska, we haven't had a Covid death for a couple of months, and have only seen 3-4 positive test results in the last couple of weeks. The schools are all back in session with in-person classes (with social distancing, masks, etc.) along with remote online learning options if desired. Alaska has only had 56 deaths in state total from Covid. My wife and I were originally going to celebrate our 25th anniversary with a B2B on Freedom last June 2020. That cancelled, and we rebooked for late October (same B2B on Freedom). That cancelled to, and we are now rebooked for a third time for the same B2B on Freedom the end of March 2021. Freedom home ports in San Juan, Puerto Rico, so flying is the ONLY option for us there! My concern is traveling all the way there and VERY MUCH wanting to have a negative test result. It would be a huge nightmare to deal with a positive test at that point! I do hope cruising starts up soon, and am really hoping that itineraries are basically back to normal come March 2021! I'm willing to deal with the new cruise requirements, and am just hoping all the Caribbean ports open back up and things start to stabilize!

I was booked for a Panama Canal cruise on the HAL Rotterdam in January 2022. Just got an email yesterday informing me that HAL just sold 4 ships, and that my Panama Canal cruise was being cancelled. The four ships were the Amsterdam, Maasdam, Rotterdam, and the Veendam. From @SpeedNoodles post, it's interesting that Fred. Olsen purchased two of them, anyway. Wonder where the other two will go??? Now to figure out another way to do my "bucket list" cruise of the Panama Canal... Sure wish Royal Caribbean had ships transiting the canal on a more regular basis!

Living in Alaska for about 38 years, I've been to Seward many times. I've done this Harding Icefield Hike with my family, and it was strenuous, but excellent! Did it on a Saturday in early August. There was still a fair amount of snow on the ground at the top, but the views are spectacular. Hiking boots are very strongly recommended. Took us about 7 hours round trip. The gain in elevation is about 3500' once you get to the top. You can check out this link: https://www.nps.gov/kefj/planyourvisit/harding_icefield_trail.htm There is also a MUCH less strenuous hike that is only a couple of miles total, and takes you to the base of Exit glacier. You are only gaining a few hundred feet in elevation on this one. They also have a fairly flat shorter loop (with literally a paved trail) that takes you close to a good viewing location of the base of the glacier that is considered handicap accessible. More information here: https://www.nps.gov/kefj/planyourvisit/exit-glacier-area.htm and also here: https://www.alaska.org/detail/visit-exit-glacier

Living in Alaska, I'm staying very on top of this issue and all the news being released. As the above article states, most restrictions in Alaska are being relaxed (not completely, though) this Friday, May 22nd (it's considered our "phase 3"). The 14-day travel quarantine for anyone traveling into Alaska is NOT part of this phase, and isn't schedule for release until June 2nd (that is a part of "phase 4"). The governor is getting LOTS of pressure from the travel & tourism industries, as it has just decimated many businesses (and has already forced several to completely go out of business). I fully expect the 14-day quarantine to NOT be extended past June 2nd, and may very well be released sooner. I do know that several of the land tour operators and lodges near Denali National Park are not evening opening this year at all. To date, Alaska has only had 399 confirmed cases of COVID-19, and only 10 deaths in the entire state! (https://covid19.alaska.gov/) The remaining issue is having to wait and see what Canada does with opening up their ports...

Seabourn just cancelled the summer 2020 season in Alaska...and elsewhere, too. https://www.seabourn.com/en_US/news/pause-global-cruise-operations.html In particular (clipped from their announcement): Seabourn Odyssey: paused through the Europe season, with its operations pause effective through November 20. Seabourn Sojourn: paused through Alaska/British Columbia season, with its operations pause effective through October 13. Seabourn Quest: paused through the Canada/New England season, with its operations pause effective through November 6. Seabourn Encore: paused through the Europe season, with its operations pause effective through October 19. Seabourn Ovation: paused through Europe season, with its operations pause effective through November 6.

Princess Cruises and Holland America just officially announced they are cancelling Alaska (and several others) for the 2020 summer season... https://www.princess.com/news/news_releases/2020/05/princess-cruises-extends-pause-of-global-ship-operations-for-remaining-2020-summer-season.html https://www.hollandamerica.com/en_US/news/coronavirus-travel-advisory.html I wouldn't be surprised to see the others do similarly...

This link is the best resource for staying on top of the State of Alaska's COVID-19 mandates and statistical information. It is updated daily. https://covid19.alaska.gov/

Living in Alaska, I see and stay on top of the news daily... Officially, this mandate was recently revised/extended by the governor (about 10 days ago) to be "until further notice". I have seen a proposed plan of reduction of restrictions (5 phase plan) that the governor proposed, and the release of the 14-day quarantine for ANYONE incoming to Alaska (fly / drive / cruise) is supposed to be in phase 4. We are currently in the middle of phase 1, with the governor expecting each phase to be take about 2 weeks each, assuming the new cases of COVID-19 don't start to spike up. This puts the expiring of the 14-day quarantine to be around the first of July. One key fact for any Alaskan cruise is that Canada will need to open up it's ports to meet the foreign port requirement, and we have no idea when Canada will open up. Likewise, I believe Seattle is still in lockdown for ANY cruises for 2020. Even if Alaska opens up (recinds the 14-day quarantine), Canada must also open up for any cruises to Alaska to occur.

I've also been caught literally in the middle of this. I had a B2B on Freedom, with the first leg leaving 6/7 (which has been officially cancelled by RC), and the second leg would had left on 6/14 (which HASN'T yet been cancelled). I've already rebooked (same B2B ship & itinerary) for middle of October (10/11 & 10/18). Either way, if RC cancels more sailings in June or not, I will not be going on the 6/14 sailing. I am just hoping RC cancels so I can get the 125% FCC. Otherwise, I will just cancel at 100% FCC under the cruise-with-confidence option.

Regarding the North Slope workers, the 14-day travel quarantine STILL applies to them, even thought they are considered "Critical Infrastructure". The oil producers have been either using in-state personnel, or just extending the work rotation schedules of those employees already working up there (in other words, NOT rotating them out). They did have one confirmed case of COVID-19 on the North Slope, and quickly isolated them from everyone. The producers have also cut production down quite a bit over the last few weeks, and are certainly scaling back on ALL activity. I'm sure this has significantly reduced the required labor workforce. As an interesting side story with all of this, several of the North Slope oil producers got together and contracted with Alaska's largest local in-state regional commuter airline (Ravn Airlines) to provide air-travel service between the North Slope and Fairbanks & Anchorage, so that the employees didn't have to travel with other "public" air transportation to help keep the employees better isolated and separate. Then literally about 4 days later, Ravn Airlines filed chapter 11 bankruptcy and completely stopped all service in the state leaving the oil producers high and dry! I haven't heard exactly what the producers did to replace the lost commuter airline service, but am assuming they just re-contracted with large commercial carriers such as Alaska Airlines. This regional airline (Ravn) also serviced about 115+ cities, towns, and small villages in the state, and has now stranded many remote communities with no travel ability out of their area. Ravn Airlines was also the ONLY airline that serviced the small city in which I live, so instead of me flying to Anchorage (35 minute commuter flight) to connect with regular commercial flights, I now have to drive 4+ hours to get to Anchorage! At least I am on the road system, and CAN drive!