 Posts

14

Joined

Last visited
Recent Profile Visitors
The recent visitors block is disabled and is not being shown to other users.
tiffrobyn's Achievements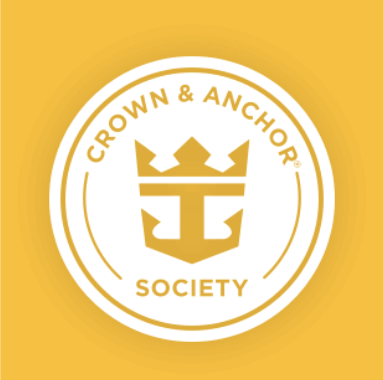 Gold (2/7)
8
Reputation
Thank you, @Jedi Jason! I read your post and found it quite helpful! Thanks for sharing.

I've been dying to get on Celebrity for a while and I can never manage to make it stick in my vacation schedule. I came across these 2-night sailings offered on the Infinity so I booked 2/8 out of Miami. I booked into a Concierge Class stateroom. I've read what that includes but haven't been able to find many accounts of personal experience on Concierge Class using The Google. Can anyone provide some insight? The amenities: Personalized Concierge service - What the heck does this exactly mean? Priority check-in Got it. Exclusive embarkation day lunch - Is this in the MDR? Destination Seminar Got it. Exclusive pre-departure lounge - Does anyone know where this is on the Infinity? Is there a continental breakfast setup? Priority debarkation Got it. Main & specialty restaurant seating time preferences - If I do the select seating do we get priority over other walk-ups? Welcome sparkling wine and fresh fruit Got it. Daily delivery of afternoon savories - What are they? I love a good snack. I hope this 2-nighter gives me a good taste for Celebrity so I can finagle a longer sailing into future plans.

Yep! Posted my results right above your comment!

The only fault with Royal Caribbean that I see here is that the Guest Departure Officer should have advised the guest to contact Air2Sea. That's assuming the Guest Departure Officer was told this was an Air2Sea booking and not airfare that had been booked by the client directly. Other than that, it is the responsibility of the guest to bring documentation and know who to call for what.

We ended up upgrading to an OceanView balcony on the one that was originally assigned 14 but the one that was assigned Deck 8 and Muster F04 turned out to be right. Got the room assignment last week. 8295.

I'm trying to figure this out also. Everything I'm seeing points to NO.

I'm able to download to pdf and print.

We're on Gty watch together! We're sailing Symphony on 4/27.

I think you're on to something. When I go online and print the Set Sail pass the Deck says "Reprint", Stateroom says "Gty" but the Muster is the same.

I definitely will. I love to figure out how these things work!

I know I can't be the only one who obsessively checks for a Gty stateroom assignment. We booked about 10 days ago on the Symphony for an upcoming sailing. I booked two rooms in a Gty Neighborhood Balcony and I've been obsessively checking for a room assignment ever since. Online still says Gty but the app this morning is a beacon of hope! One room says Deck 14 and a Muster of F01. The other says Deck 8 and a Muster of F04. Stateroom number still says Gty but I'll keep obsessively refreshing!

We were on deck 12 on the Oasis and this is precisely what I didn't like. It felt like we were so far from absolutely EVERYTHING! Going on the Symphony in April. We're in GTY status with our room right now but I'm willing to pay to upgrade to a closer category if we end up at the top of the ship again!