 Posts

65

Joined

Last visited
Recent Profile Visitors
The recent visitors block is disabled and is not being shown to other users.
Quilter620's Achievements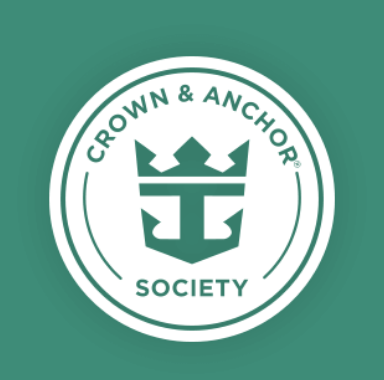 Emerald (4/7)
29
Reputation
I am looking ahead to my 2022 cruise that stops at Nassau and St. Martin. I would like to do a beach excursion, but I am very sensitive to the sun. Do you know if any of the Royal Caribbean excursions include umbrellas?

The nightly salmon offering in the MDR. I have never seen such a sad little dried out piece of fish.

I enjoy Royal Caribbean's escargot, but it would be so much better if they added more fresh parsley.

@kittysoul I don't remember the exact time, but it was around 2-3 hours including lunch. Hopefully someone who has done the tour more recently can give you more correct times.

We did this excursion years ago and loved it. The beach "resort" (it was a glorified tiki hut with a bar) was quite the bus ride away. Everyone had to leave the ruins and go to the beach together. There were several small shops and restaurants at the entrance to the ruins if you didn't want to take the walking tour. The ruins and tour were fantastic. I would have happily skipped the beach break for more time there, but that wasn't an option.

@Matt thank you for the informainformation, I was afraid that might be the case. I will cross my fingers and pray the cruise sails.

Does anyone have experience canceling airfare on Priceline. Are tickets refundable? We bought airfare for our chartered RC cruise in March 2021, but it looks as though the charter company will cancel. I'm just trying to be prepared for the worst.

I am wondering if they will begin limiting guests to 2 per stateroom except for 2 bedroom suites. Families of 4 would then have to get 2 connecting rooms or a suite.

It was still shut down in March 2020 when we tried to go this year. ?

We got the digital photo package on our last cruise when it was on sale in the CP for $149, and were very pleased. The two of us had approximately 70 pictures taken over the week. Photos during embarkation, when entering a port, and in the dining room were all included. They also had several photo stations set up each evening. We loved the green screen photos. It was always exciting to see the surprise backgrounds.

Is it possible to make reservations for embarkation day at Chops if you don't have the Key or are in a suite?

I just switched to hard sided luggage and will never go back to soft side. I bought the Samantha brown 30" and 26" suitcases. They are extremely lightweight, expandable, and protect everything very, very well. I only have two complaints, the silver color shows black marks from the conveyer belts very clearly, and it is the claim shell design which makes balancing the 30" suitcase on a luggage rack challenging to unpack. I switched to hard sided luggage after a trip to Baltimore when my luggage sat on the tarmac for over an hour in a thunderstorm. All of my conference clothes were soaked through. I spent the evening trying to dry them with the hotel's blow dryer. Luckily my room, had an iron.

We just booked yesterday for March 2021. We got non-stop round trip ticks from Indianapolis to Miami for $400 with trip protection. Last year we waited until 6 months out and ended up paying even more.

@Robert in SF the Star Trek cruise was amazing. It was a nonstop convention at sea. People who had never been to a convention were upset by the lines for autographs and pictures, but I thought the lines moved very fast and were well organized. We booked again for next year and can't wait. I highly suggest that you join the Facebook group for cruise V. If you have any specific questions I will be glad to answer them if I can.

@tonyfsu21 thank you for the tip. I will be sure to book on a larger ship next time.