In:
Royal Caribbean's drink packages are big hit with guests, because it provides unlimited beverages to enjoy during the cruise for a fixed price.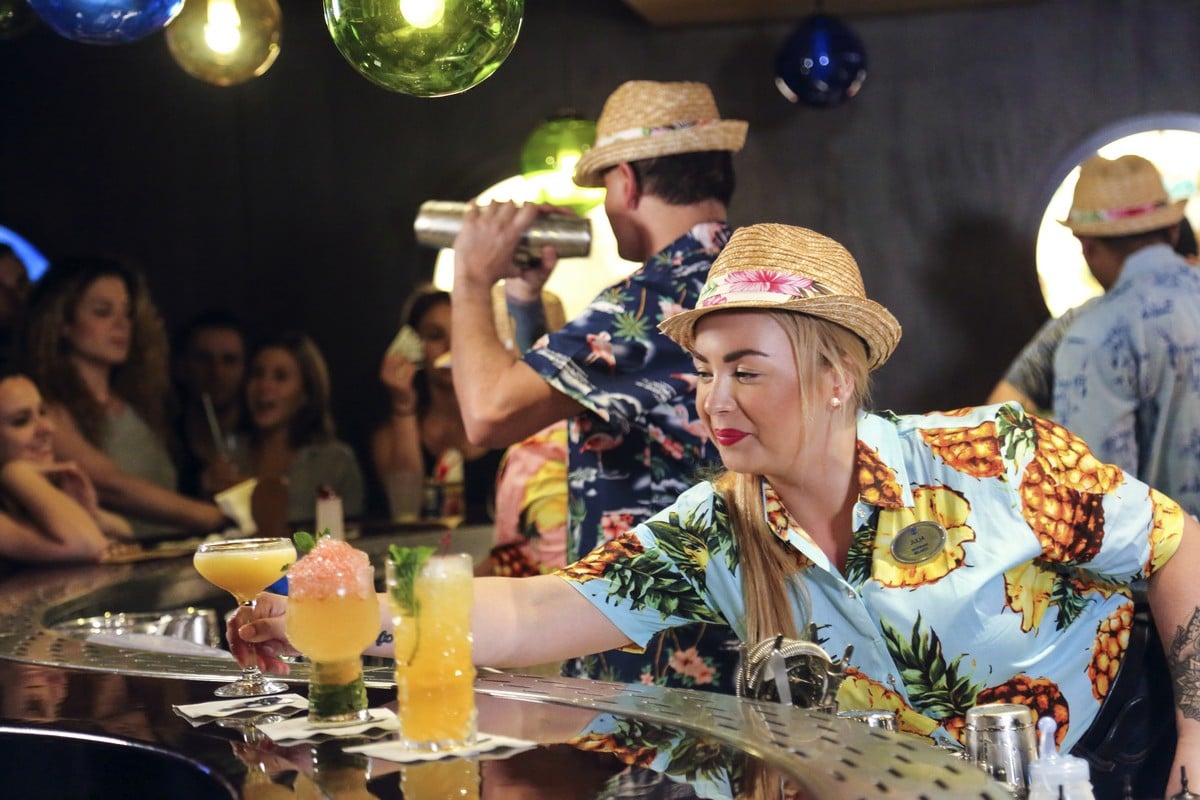 There are three drink packages available to purchase: Deluxe Beverage Package, Refreshment Package, and the Classic Soda Package.
If you elect to buy a drink package, here are a few ways to take full advantage of your investment.
Specify the liquor brand when ordering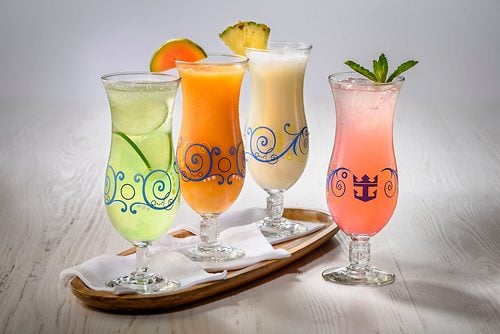 When you order any alcoholic drink, be sure to specify the liquor.
Instead of ordering "a bloody mary", say "a bloody mary with Grey Goose". Your unlimited alcohol package includes quite a variety of liquor, so do not settle for the first bottle available to the bartender.
By specifying the higher quality brand of liquor, you can get more value out of your package, as well as enjoy the finer spirits included with your drink package.
Pre-purchase to save money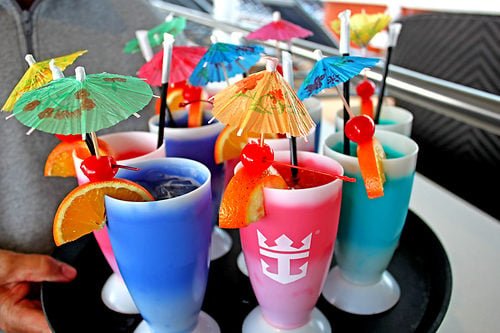 Royal Caribbean rewards guests who buy their drink package before the cruise with a discounted price, compared to purchasing it on the ship.The exact discount will vary from sailing to sailing, but in general, the savings of booking a drink package online before a cruise can be as much as over $10 per person, per day compared to booking it onboard. Over the course of a 7-night cruise, those savings add up quickly!
What you want to do is log onto the Cruise Planner on Royal Caribbean's website and purchase the drink package of your choice online.  If you are concerned about the drink package price dropping, take solace in the fact you can always cancel and rebook with no penalty!
Not only will buying your drink packages online save you money, it will also save you time because typically there can be lines to purchase the drink packages onboard the ship. Your vacation time is limited, so do not waste it waiting to buy a drink package.
How to save money if your spouse does not drink (a lot of) alcohol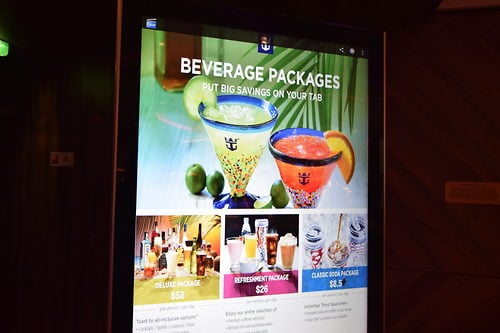 You may or may not be aware that all Royal Caribbean passengers 21 years of age and older (18 years in Australia and the U.K) are now required to purchase the Deluxe Beverage Package if at least one other person in their cabin has one.
That is fine if each adult in the room wants the alcohol package, but what if someone does not want it or cannot consume alcohol? 
Before the cruise, call Royal Caribbean and explain that you would like to purchase the deluxe beverage package, but someone else in your room does not want it. While not an official policy, in every instance we have tried, the cruise line will allow you to purchase the Royal Refreshment (non-alcoholic) drink package instead for that person. This helps save money on what would have otherwise been a drink package that the other person would not have been able to fully utilize.
Don't overlook coffee, bottled water and juice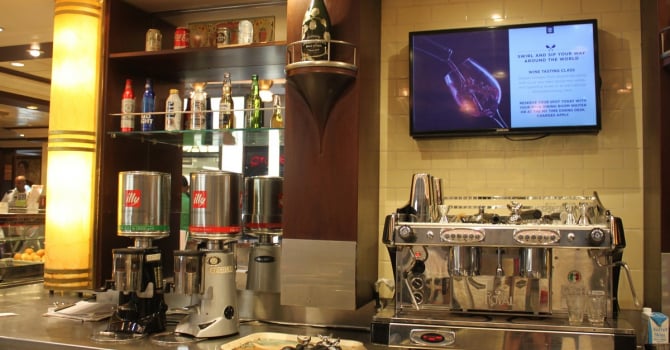 When talking about the Deluxe Beverage Package, inevitably we all focus on the cocktails, beer or wine included, however, it includes so much more than just alcohol.
Lattes, premium bottled water, sparkling water, fresh squeezed juices and more come with your drink package purchase.  These sort of beverages are a major component to the drink package, and are a way to enhance the value of your package investment because the savings can rack up quickly.
Use your drink packages outside the bar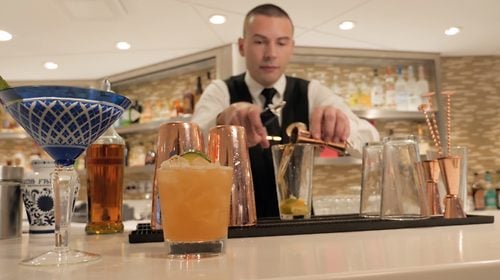 While it may be obvious you can use your drink packages at any bar or lounge, your benefits extend to any restaurant on the ship.
Royal Caribbean's specialty restaurants have their share of signature cocktails, as well as a full array of alcoholic and non-alcoholic drinks. Just like at a bar, your drink package works at these locations too.
In addition, Royal Caribbean's drink package benefits work at Perfect Day at CocoCay or Labadee.  Your drink package value will dramatically increase if your cruise visits one of these spots.
You don't need the soda cup to get a drink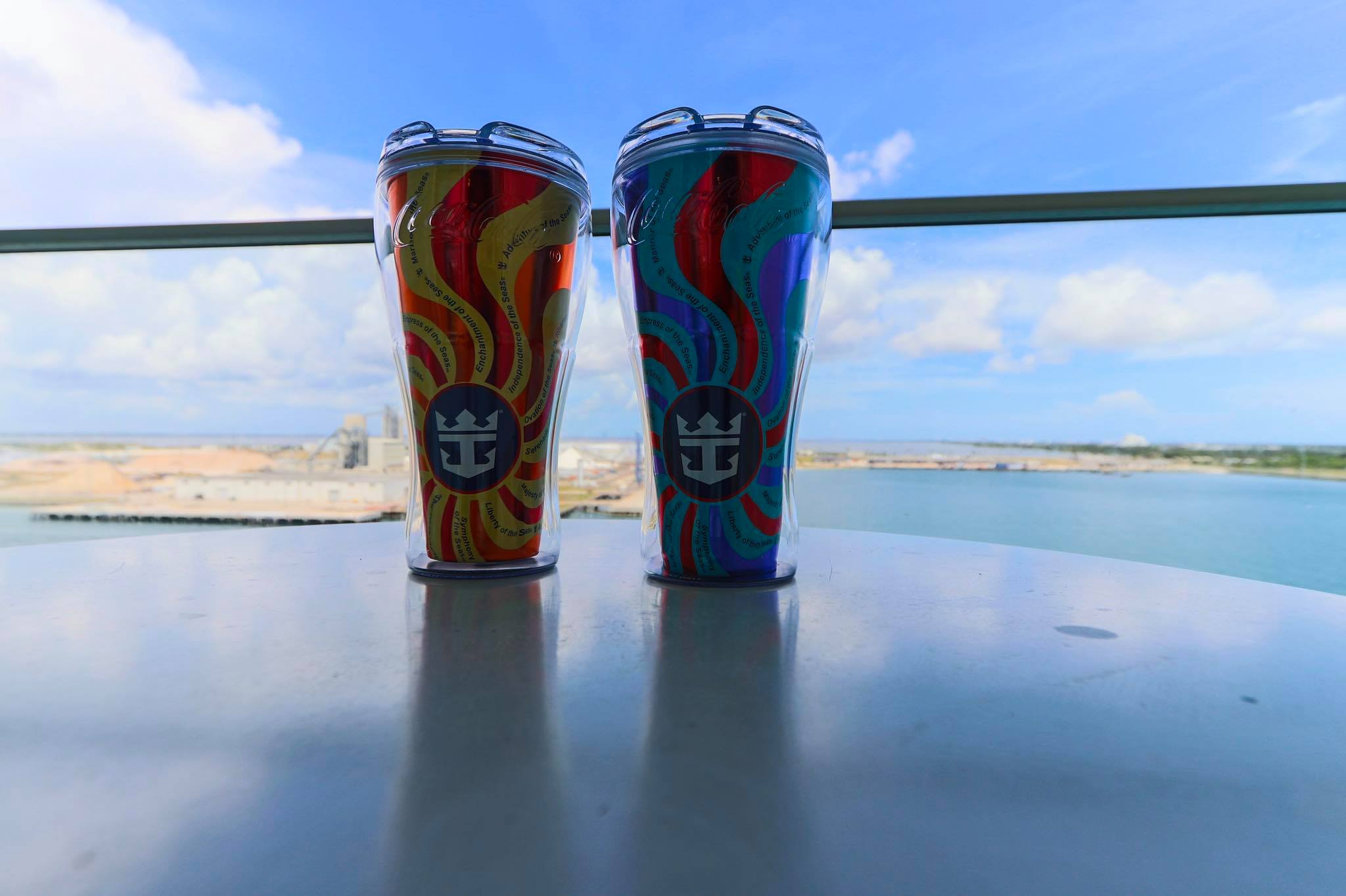 One of the benefits of any drink package is you will get a souvenir Coca-Cola cup to use during the sailing. While it is a handy means of getting soda (and the only way to get soda out of the Coca-Cola Freestyle machines), you do not need to always use the cup to get a soft drink.
In addition to the cup, any bar, restaurant or lounge can provide you a cup or can of soda whenever you like. This is helpful when you are Labadee or Perfect Day at CocoCay and do not feel like bringing the cup with you, or anytime when the cup is not with you.