In:
One of the most common questions we're asked is when is the best time to buy a Royal Caribbean drink package so you can get the lowest price.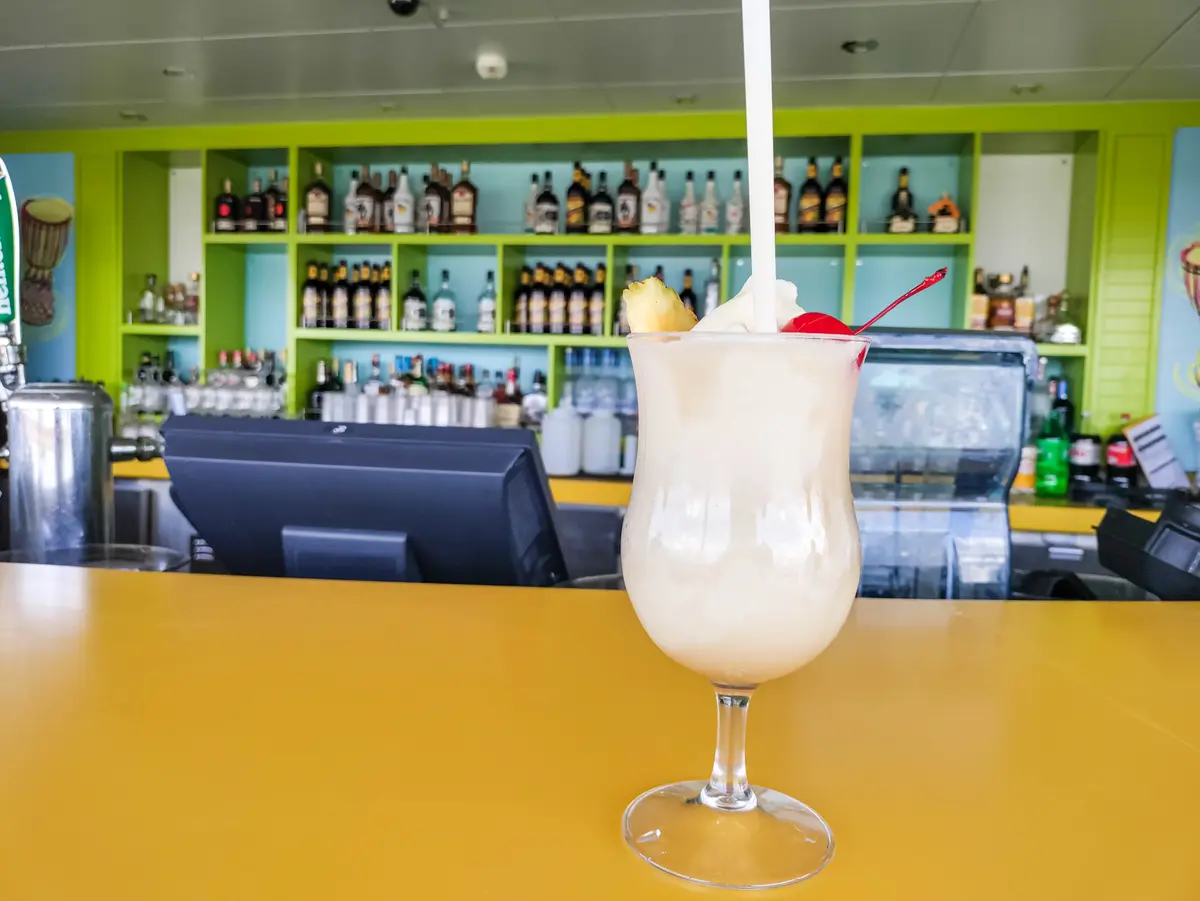 Once you have booked your Royal Caribbean cruise, you will gain access to the online Cruise Planner, which will allow you to browse potential cruise add-ons that will enhance your vacation experience. 
While there is a lot included in your cruise fare, select non-alcoholic and alcoholic beverages do cost extra, so that is something that you will want to keep in mind when thinking about your cruise budget. To help make the cruise feel more inclusive, you may opt to buy a drink package. 
There are three Royal Caribbean drink packages for guests to choose from: the Deluxe Beverage Package, Royal Refreshment Package, and Classic Soda Package. 
When, however, should you purchase a drink package for your upcoming cruise? There are a few things to consider to ensure that you get the best possible price. 
First, let's breakdown what is included with each of the drink packages. 
Deluxe Beverage Package
Unlike other mainstream cruise lines, Royal Caribbean only offers one alcoholic beverage package. You can enjoy just about any non-alcoholic beverage, spirit, cocktail, glass of wine, or beer, so long as it is no more than $14.00. If there is a drink that costs more than $14.00, the difference plus gratuity will be charged to your SeaPass card. 
Below is a list of what is included with the Deluxe Beverage Package:
Cocktails, spirits, liqueurs
Beer
Wine (by the glass)
Zero-proof cocktails
Premium coffees & teas
Johnny Rockets Milkshakes
Fountain sodas / Coca-Cola Freestyle beverages + Coca-Cola souvenir cup
Bottled still and sparkling water
Fresh squeezed juices
40% discount on wines under $100 and 20% discount on wines over $100
Royal Refreshment Package
The Royal Refreshment Package is the more inclusive non-alcoholic package that, unlike the Deluxe Beverage Package, is available to guests of all ages and is a great option for children and teens that like to drink tea, premium coffee, and fresh squeezed juice. Plus, they will be able to sip on virgin cocktails. 
Every person that purchases this package will be able to enjoy the following:
Premium coffees and teas
Bottled still and sparking water
Fresh squeezed orange juice
Johnny Rockets Milkshakes
Zero-proof cocktails
Fountain sodas / Coca-Cola Freestyle beverages + Coca-Cola souvenir cup
Classic Soda Package
The Classic Soda Package is the cheapest drink package offered by Royal Caribbean; it is also the most restrictive, including only fountain soda and access to the Freestyle soda machine, as well as a Coca-Cola souvenir cup.  
If you decide to purchase any other drinks, whether it is a bottle of water, glass of wine, or premium coffee, each will be billed to your onboard account to be settled at the end of the cruise. 
How much do Royal Caribbean drink packages cost?
Royal Caribbean uses a variable pricing model for their drink packages, which means that the price per night varies based on ship, itinerary, and sail date. In other words, there is no "set" price for drink packages. 
The published onboard rates for an upcoming cruise onboard Navigator of the Seas are as follows:
Deluxe Beverage Package: $102 per night
Royal Refreshment Package: $36 per night
Classic Soda Package: $13.50 per night
In comparison, here are the onboard rates for a cruise onboard Jewel of the Seas (note that both cruises take place in June 2023):
Deluxe Beverage Package: $90 per night
Royal Refreshment Package: $36 per night
Classic Soda Package: $13.50 per night
None of these prices include the added 18% gratuity.
If you plan ahead, it is unlikely that you will ever pay the onboard rate. Let's talk about Cruise Planner sales and why they are so important.
Are there Royal Caribbean drink package sales?
Royal Caribbean runs sales on its drink packages quite often, and you can usually find a discount available on the Cruise Planner site.
Usually, the drink package sale nets up to 40% off onboard prices, but you'll find a discount somewhere closer to 20-30%.
Moreover, the price can change on a daily basis, so the price you see today could be different tomorrow, or next month, or next year.
The best drink package sale is usually on Black Friday, but that does not mean that there are not other great deals offered throughout the year. 
With any sale, the most important thing you will want to pay attention to is the daily rate. The price of the package during a "buy one get 50% off" sale might be higher (or lower) than what is offered during other promotions. 
As of April 14, the daily rate for a Deluxe Beverage Package onboard Navigator of the Seas is $75.99. When I checked the pricing the other day, it was over $80 per day! 
Right now, the Royal Refreshment Package's is advertised as being 20% the onboard rate, or $27.99 per day. Generally, the discount for the Classic Soda Package stays the same, and you can get it for around $9.00 or $10.00 per day if purchased in advance. 
While not as frequently talked about, the Cafe Select Coffee Card, which gives you 15 espresso-based premium coffees, never goes on sale. It remains the same price whether you get it the day you book or cruise or the week before! For the same Navigator trip, it is $31.00. 
These prices are given just to illustrate what you may find. To see what the daily rate is for your cruise, log in and check your Cruise Planner. 
How should I know when to buy a drink package?
You should frequently check the Cruise Planner until you see a price that you feel comfortable paying. Even after you get the package, it is worth checking the Cruise Planner every so often, as the price can drop! 
If that happens, you are able to cancel your old package for a full refund and repurchase it at the lower price. This does, however, take a little bit of time and patience, as you have to remember to check the Cruise Planner. Plus, there is no guarantee that the pricing will change.
You would hate to pass up on a sale to later find that the price increased! You never know if it will drop back to the price you wish you had locked in. 
When is the best time to purchase a Royal Caribbean drink package?
Since you have no idea whether the price of the package will increase or decrease, the best time to purchase a package is right now. This will ensure that you lock in the current rate and do not end up paying more. 
As mentioned earlier, if the price does go down, you can simply cancel your current package with no penalty and repurchase it. 
Regardless of what you do, you should not wait until boarding the ship to purchase any add-ons. Even though Royal Caribbean frequently offers a "buy one get one 50%" sale for the Deluxe Beverage Package on the ship, you will almost certainly end up paying more than if you purchased it in advance. 
Depending on when your cruise is, buying the drink package now might allow you to break up paying for different parts of your cruise vacation. If you get the package on the ship, you will have to pay for it at the end, as well as for any other purchases that you make during the trip, souvenir shopping, etc. 
Related: When should you buy Royal Caribbean drink package, wifi, tours & other add-ons
Is a drink package worth it?
With the Cruise Planner sales, you would need to be able to drink around 5-6 beverages per day to breakeven. Depending on what promotion you are able to find, the average could decrease. 
For those who are hesitant about their ability to maintain that average, whether it is because you have a port intensive itinerary or are a light drinker, a lower price means fewer daily drinks to get your money's worth! 
If you drink enough to make it worth the investment, a drink package can certainly save you money.
On the other hand, if you are more concerned with the convenience and being able to pay one price for all of your alcoholic and/or non-alcoholic drinks, the package is wroth the price in other ways! 
It is important to think about whether or not you get free drinks, too. If you are a Diamond Crown & Anchor member, it might not make sense to get a drink package since you have four daily vouchers!
Related: How Royal Caribbean's free drink vouchers for Diamond and higher members works