In:
Days after a website glitch offered Royal Caribbean's popular drink package price for $18 per person, per day, Royal Caribbean has decided to honor the incorrect price.
In an email sent to guests, the cruise line accepted the mistake occurred, and decided to own the error and honor the price.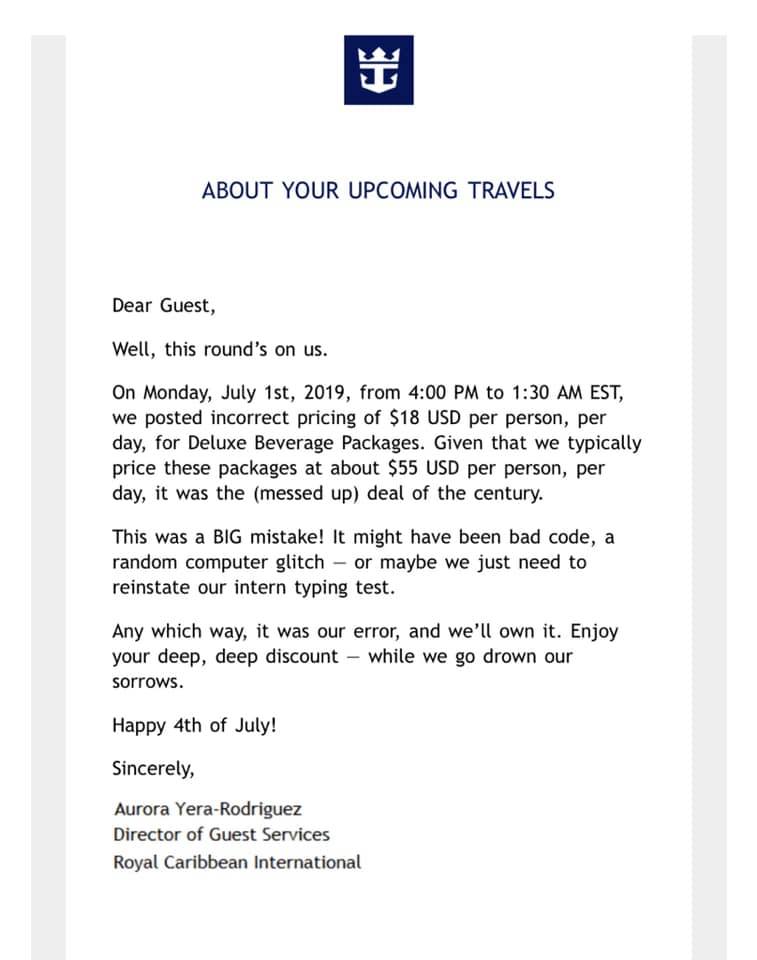 "This was a BIG mistake! It might have been bad code, a random computer glitch — or maybe we just need to reinstate our intern typing test.
Any which way, it was our error, and we'll own it. Enjoy your deep, deep discount — while we go drown our sorrows.
Happy 4th of July!"
With this announcement, Royal Caribbean will not cancel the purchase and anyone that purchased the drink package during the time it was offered on July 1st will retain their purchase.