In:
Thinking about purchasing a Royal Caribbean drink package for your upcoming cruise?  Drink packages have the potential to save money compared to buying the same amount of drinks without a package, but it is important to be aware and understand the rules of how these beverage packages work.
The rules are not complicated, but there are a few important guidelines that anyone that purchases an unlimited drink package should be aware of first.
Sharing the package
Let us be perfectly clear: it is absolutely forbidden to share the Royal Caribbean drink package benefits with anyone else. Period.
Royal Caribbean warns that guests who share a drink with someone who does not have a drink package can risk having their drink package benefits revoked with no refund.  
The package is intended for only the guest who buys the package.  If you want to buy a drink for someone else, you can do so and pay for it individually along side your drink package transaction.
Drink limits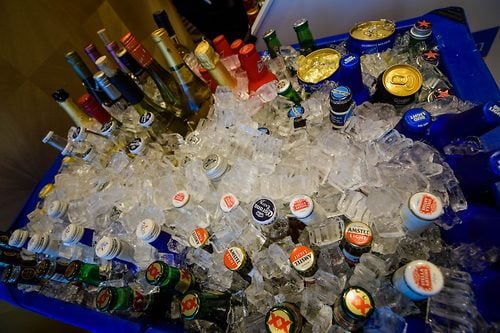 There is no limit to how many drinks a guest may consume on any day, or during the cruise. 
However, you can only order one drink per transaction.  Which means if you want to get a beer and another drink, you need to order each individually. 
If your group all have the drink package, you can take their SeaPass cards and place a group order.  You just need to provide proof that the amount of drinks ordered match the number of drink packages.
When you can buy the drink package
Royal Caribbean provides the ability to pre-purchase the drink package on its Cruise Planner website.  There is often a discount associated with pre-purchase, which can save money compared to waiting to purchase it onboard.
If your cruise is too far in advance, the drink package option may not be available yet.  There is no set rule when drink packages become available for sale, so keep checking back later.
If you decide to wait to buy a drink package on the ship, you can do so from any bar or lounge. On embarkation day, there are often tables set up around the ship to take just unlimited beverage package purchases.  
You do not have to purchase a drink package on the first day of your cruise.  Royal Caribbean's unlimited drink packages are available on all two-night or longer sailings, but as long as there are at least 4 days left in the cruise, you can purchase the package at a pro-rated amount.
Where the drink package works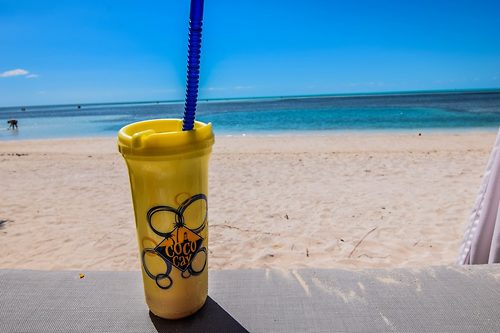 Royal Caribbean's drink package covers beverages purchased at onboard restaurants, bars, and lounges.
It also works on the cruise line's private destinations of CocoCay and Labadee.
Friends and family have to buy the package too
As of October 2017, Royal Caribbean has changed its policy and is requiring all adults in a stateroom to purchase an unlimited alcohol package if an adult purchases the package.
Gratuity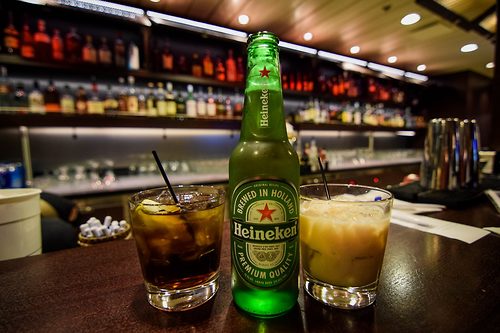 When you purchase a Royal Caribbean drink package, gratuity (18%) will be assessed on your purchase at that time, which covers all of your subsequent drink orders.
When you order a drink later on, you will not owe any gratuity.  There will be, however, an optional gratuity on your receipt where you can recognize outstanding service.
Refunds and exchanges
Once onboard the ship, beverage packages are non-refundable and non-transferable.
Before a cruise, beverage package purchases can be cancelled and/or re-purchased via the Cruise Planner.