In:
Royal Caribbean's drink packages are a very popular option that many guests purchase for their cruise vacations. Beverage packages offer an unlimited assortment of cocktails, beers, sodas and more for a fixed cost.  That means a predictable cost to indulging onboard, as well as a convenient means of enjoying beverages without worrying about extra costs.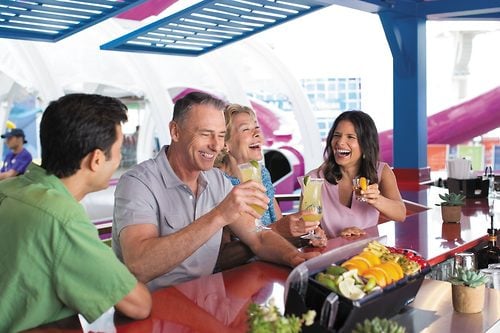 If you are wondering what the Royal Caribbean drink package prices are, then check out this easy to understand guide for pricing basics.
Drink Package
It is worth noting that these price changes are reflective of the onboard pricing, and many guests are able to take advantage of discounts provided by the cruise line via the Cruise Planner site.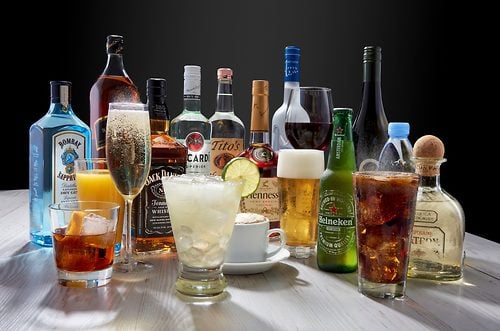 Deluxe Beverage Package
Onboard costs $63 - $89 per guest, per day (before gratuity). The exact price will vary from sailing to sailing.
Commonly referred to as the unlimited alcohol package, it includes beer, wine by the glass (up to $12 value or $13 on Oasis/Quantum Class ships), frozen cocktails, house and premium cocktails (up to $12 value or $13 on Oasis/Quantum Class ships), non-alcoholic cocktails, premium coffee and tea, bottled still and sparkling water, fresh-squeezed juice, fountain sodas with a souvenir Coca-Cola cup and a 40% percent discount on wine bottle purchases under $100 (wines above $100 will receive a 20% discount).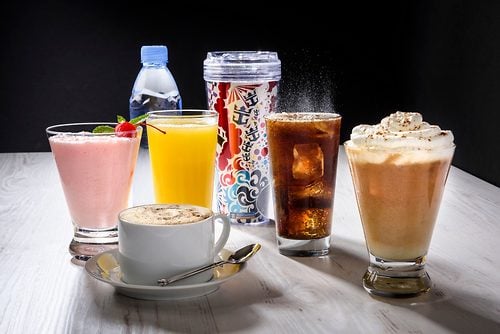 Royal Refreshment Package
Onboard cost is $29.00 - $38.00 per guest, per day (before gratuity). 
The non-alcoholic drink package includes premium coffees and teas, bottled water, fresh-squeezed juices, non-alcoholic cocktails and fountain soda.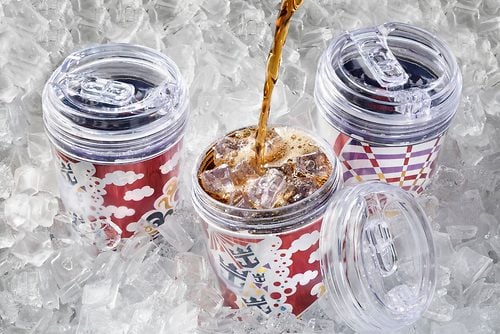 Classic Soda Package
Onboard cost is $12.99 - $15.00 per guest, per day (before gratuity). 
Drink package discounts
From time to time, Royal Caribbean will discount its drink packages if purchased prior to the cruise via Royal Caribbean's Cruise Planner site.
The exact discount will vary, although it is common to see up to a 20% discount off the daily rate. Royal Caribbean has been known to run even more lucrative discounts from time to time. The intriguing aspect to that discount is the daily price for a drink package seems to vary from ship to ship, and sailing to sailing. If you have more than one cruise booked on different ships, you may find different sale prices.
There is no guarantee your sailing will have a discount on drink packages via the Cruise Planner, but the pre-cruise discounts seem to be widely available.
Not all sailings have discounts available, but if they are available, guests can log into their My Cruises section of the Royal Caribbean web site, navigate to the Cruise Planner section for their sailing and check if there are any discounts available on the Royal Caribbean drink package prices.
Is a drink package worth it?
Royal Caribbean's drink packages can absolutely save you money when compared to ordering a similar amount of drinks without a drink package, but it is up to you to consume enough throughout your sailing to "break even" on the package investment.
The basis of these unlimited alcohol packages is the premise that you will drink enough to "break even" each day to make the packages worth it.  
Generally speaking, the Deluxe Beverage Package takes about 5-6 drinks per day to reach the daily cost of the drink package. The non-alcohol packages have a lower break-even point, that is closer to 3-4 drinks.  Of course, the deluxe beverage package includes drinks besides alcohol, which does help with that math.
Keep in mind that you must consume enough drinks every day of your cruise to recoup the cost of the package, and the longer the cruise, the more difficult it could be to maintain that amount of drinking.