In:
Royal Caribbean is testing a new policy change for its unlimited alcohol package,where all adults in a stateroom will be required to purchase an unlimited alcohol package if one adult in the room purchases it.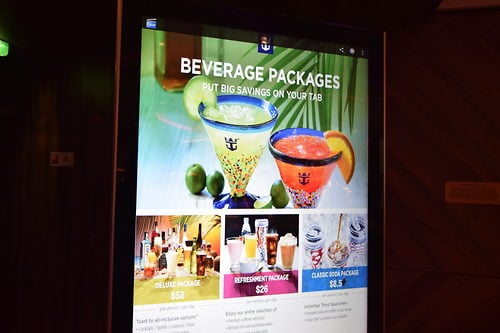 Cruise Critic is reporting Harmony of the Seas will test out the new rule over the course of a few sailings, where all passengers 21 years old and older will be required to purchase a beverage package, if at least one other person in their cabin has one.
This pilot program will be for eight Harmony of the Seas sailings starting September 30, 2017 through November 18, 2017.
Evidently the program is being tested as a counter-reaction to too many guests sharing drink package benefits with other guests who have not purchased the drink package.
When Royal Caribbean first introduced their drink packages, they included a stipulation that all adults in the same stateroom must purchase a drink package if one did, but they dropped that requirement shortly thereafter. 
What do you think of this policy change test? Tell us in the comments below!