In:
Royal Caribbean is offering half off its popular unlimited alcohol packages on select sailings of Navigator of the Seas and Symphony of the Seas.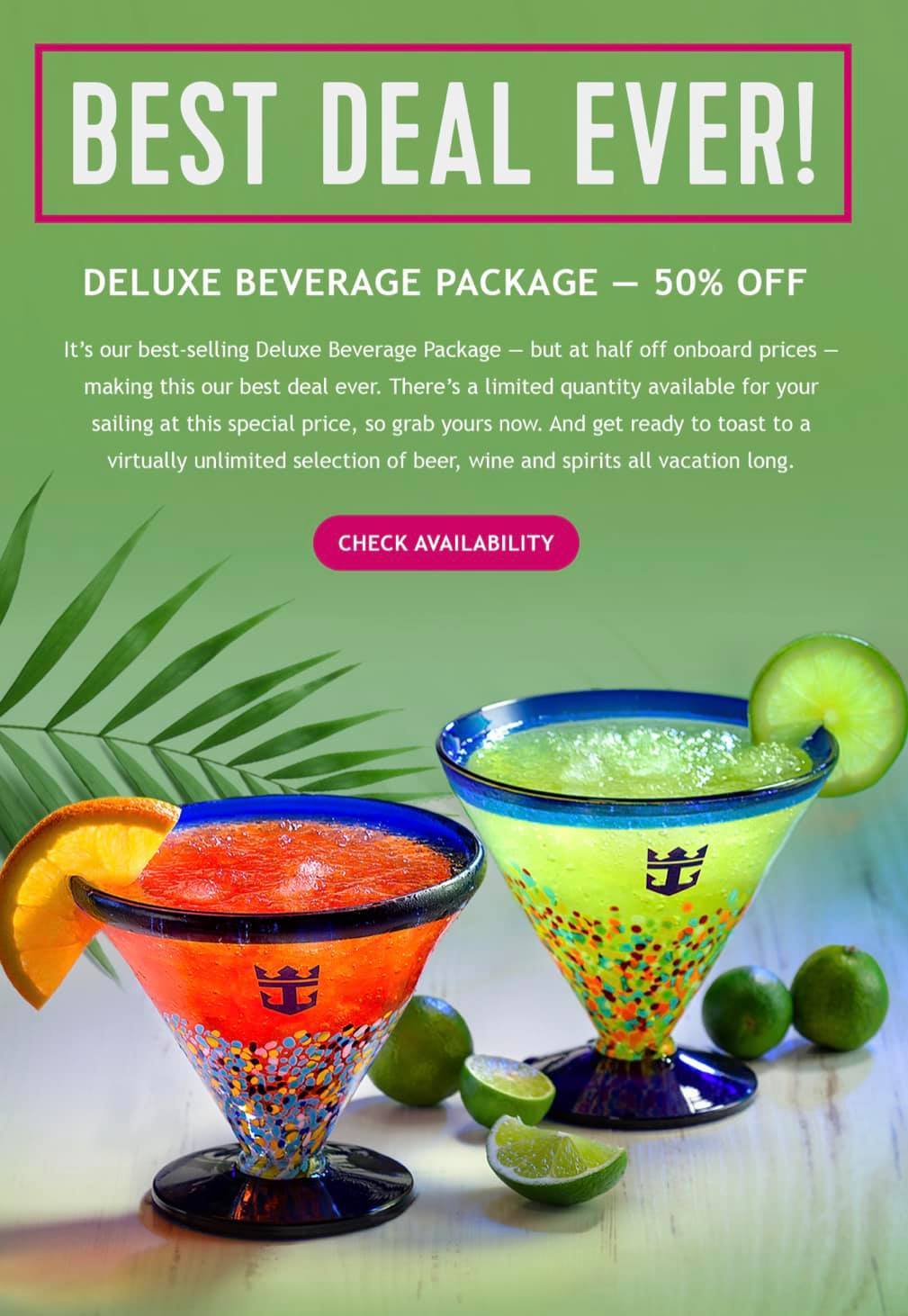 The new offer runs between August 26-27, 2020 and is applicable to just Navigator of the Seas & Symphony of the Seas sailings  from January 1, 2021 - August 30, 2021.
The cruise line says it will offer up to 50% off onboard prices of the Deluxe Beverage Package, and it "has limited inventory and is available on a first come first serve basis."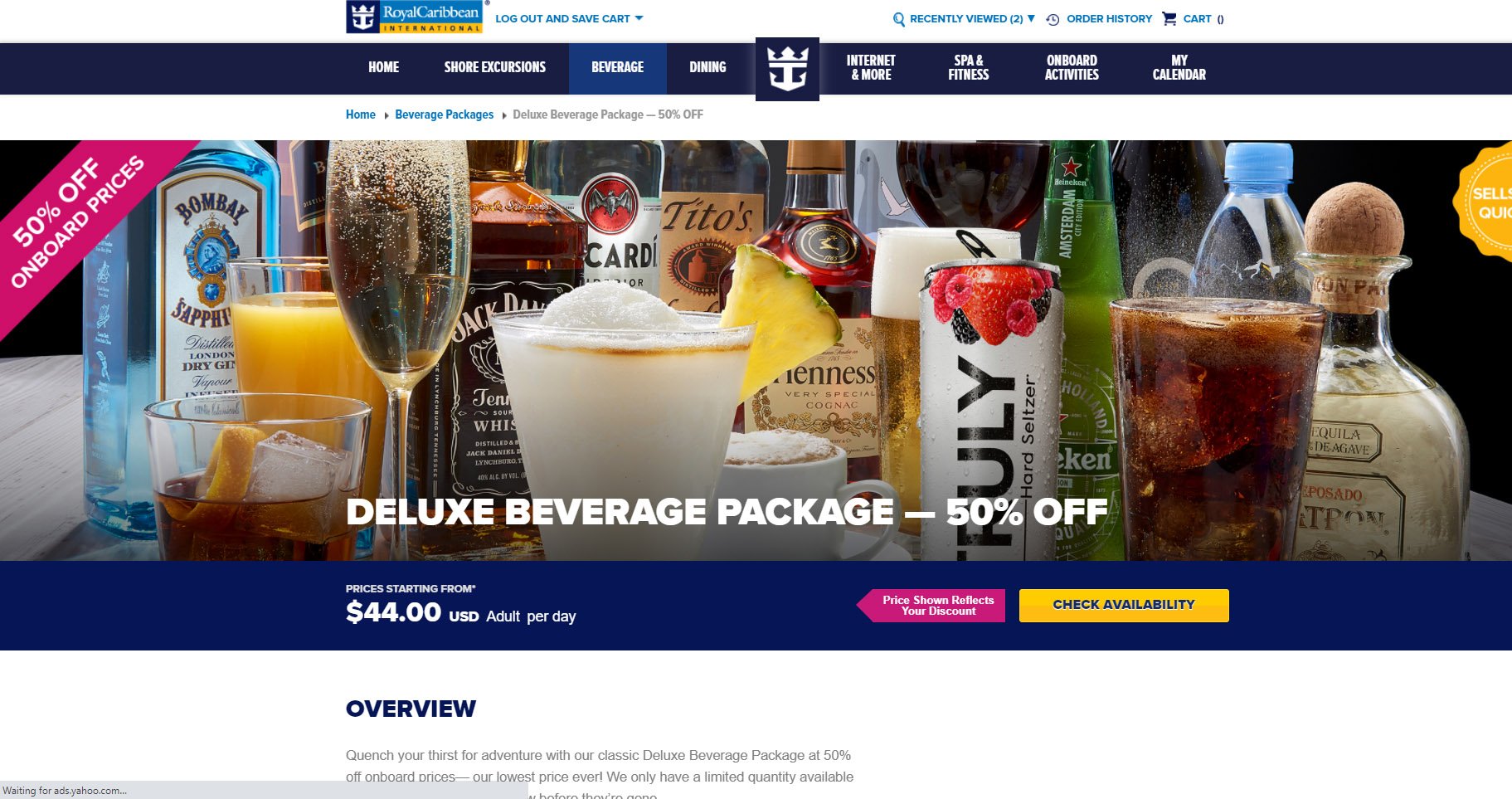 This is a new type of offer, as usually drink package discounts (and Cruise Planner sales in general) are usually offered for the entire fleet, but rarely with this deep of a discount.
It's our best selling Deluxe Beverage Package - but at half off onboard prices - making this our best deal ever. There's a limited quantity available for your clients' sailing at this special price, so book theirs today!
As of this posting, one RoyalCaribbeanBlog reader reported seeing a $44 per person, per day cost to the Deluxe Beverage Package for a January 2021 Symphony of the Seas sailing.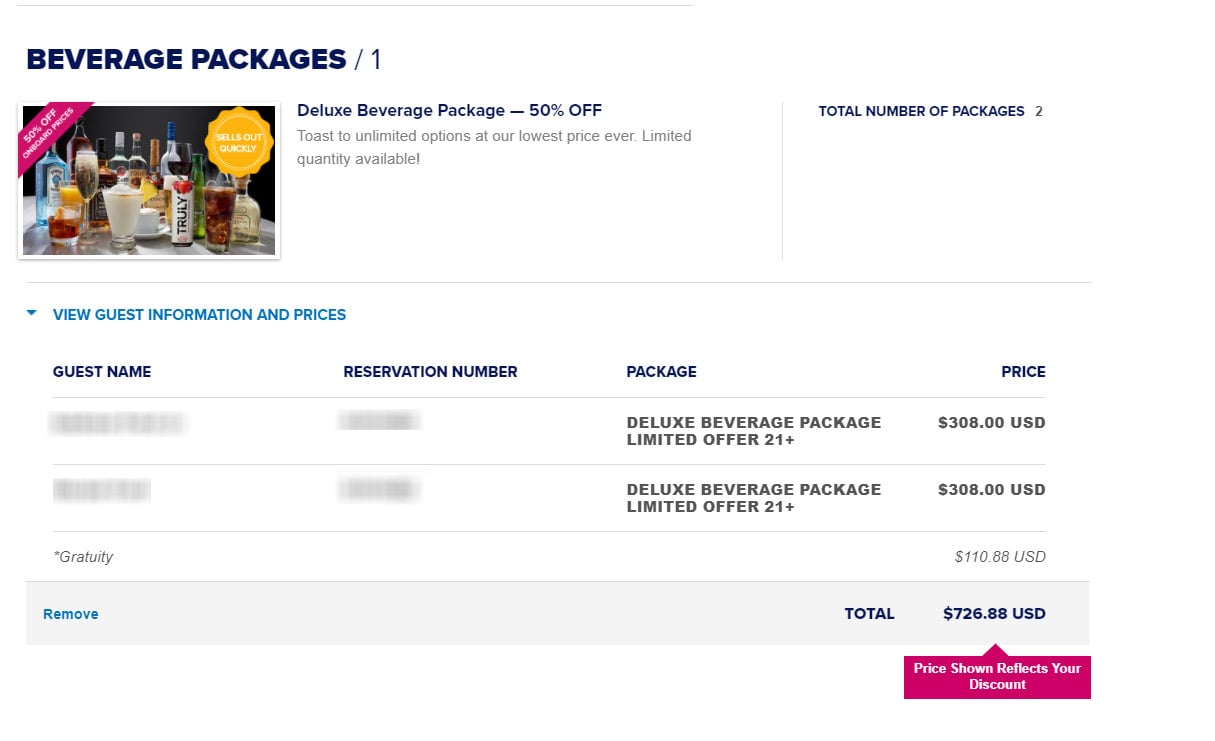 To check if your sailing has this new offer available, log into the Cruise Planner on Royal Caribbean's web site look for any available offers. Keep in mind that not all sailings may see the sale applicable, nor are all offers significantly cheaper than previously posted.
If you spot a better discount on something you already pre-purchased, you should be able to cancel the purchase and then re-purchase the same item under this promotion.