In:
Royal Caribbean's drink packages are quite popular with guests, and we get lots of questions from our readers if a drink package purchase is worth it.  The unlimited drink packages offer a lot of convenience, flexibility, and a wide variety of drinks to enjoy.  
Before you purchase a Royal Caribbean drink package, you will want to consider these five important factors to ensure a drink package purchase makes sense for you.
1. Package prices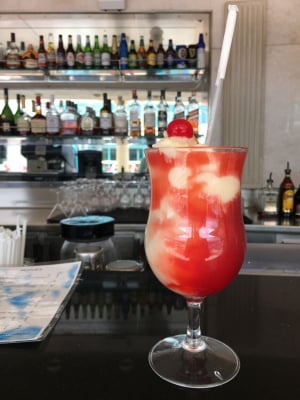 Royal Caribbean's drink packages are priced on a per-day and per guest basis, which means once you purchase a drink package, you will be charged for every day of the cruise going forward. The exact price of the drink package can actually vary from ship to ship.  Over the last year or so, Royal Caribbean has been offering its drink packages at various prices depending on the ship, itinerary and time of year.
There is one universal truth about the drink packages, and that is they are often discounted if purchased prior to cruise, but will come with a full price onboard.  These pre-cruise discounts are available from Royal Caribbean's Cruise Planner site, and discounts are regularly offered on the Deluxe unlimited alcohol drink package.  Other non-alcoholic drink packages have had discounts offered in the past, but the availability of discounts seems to vary.
Anyone interested in a drink package should check what discount is available for a drink package prior to the cruise, and understand what the costs will be.  While drink packages will be sold onboard your Royal Caribbean ship, they are rarely discounted.  Moreover, purchasing the drink package online will ensure less time spent waiting to purchase it onboard.
2. Drink prices onboard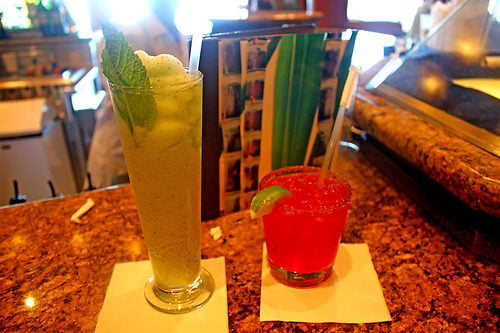 It greatly helps if you have a good idea of how much drinks will cost onboard the ship if you were to purchase them a la carte, instead of using a drink package. After all, one of the key benefits of a drink package is to pay a fixed cost and be able to enjoy as many drinks as you like, often saving money versus buying those same drinks individually.
You can refer to this list of Royal Caribbean drink prices for a good idea of how much the popular drinks cost.  Drink prices may vary from ship to ship, but it will provide a good ballpark of estimating how much your indulgences onboard may cost you. It is entirely possible that you may find your drinking habits may not make a drink package purchase a financially suitable arrangement.
3. Your itinerary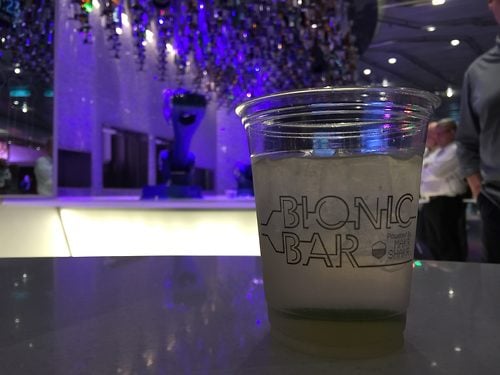 An often overlooked consideration for purchasing a drink package is your Royal Caribbean cruise itinerary.  The drink package benefits are only useful to you while onboard a Royal Caribbean ship (or private destination), which means if your itinerary is port intensive, you will have far less time to take advantage of the drink packages. Conversely, if you have many sea days, a drink package may make more sense since you will have ample time onboard to take advantage of the package.
As mentioned earlier, beverage packages do work at both CocoCay and Labadee, which are Royal Caribbean's private destinations. If your cruise happens to stop at one of these ports, that is another full day of drink package value to reap.
It is important to weigh how many sea days versus port days you will have, if any of those stops include a private destination, and what your plans are for any ports you visit.  You may find with touring onshore, a drink package purchase will not be so conducive to getting a good return on your package investment.
4. What the drink package does not include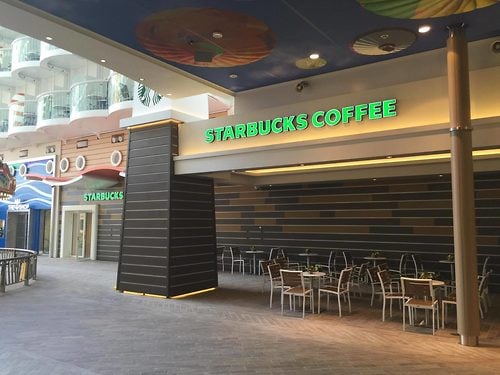 While the drink packages do include quite a lot of beverages, not everything can be had with a package.  Depending on your habits and preferences, this may or may not be a deal breaker.
Royal Caribbean's deluxe drink package allow for guests to enjoy drinks such as Labadoozies, Coco locos, after dinner shots or the drink of the day with the but does not include the souvenir mugs/glasses they are often served in.
Likewise, Starbucks on Oasis-Class ships and those little bottles of alcohol in your minibar are not included either.  
5. You can (usually) cancel the package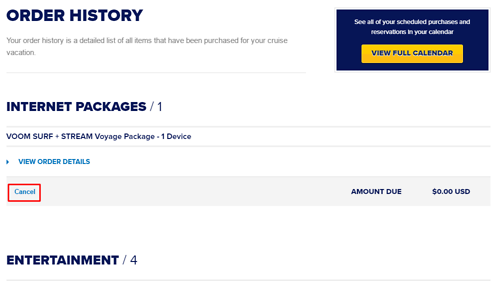 If you find yourself with buyer's remorse when it comes to a drink package, there are options available for cancelling and getting your money back.
The simplest means is to cancel the drink package prior to your cruise.  If you followed our advice and booked a drink package but want to cancel it, this can be easily done via the Cruise Planner site. Just follow these steps
Log into your Royal Caribbean account and proceed to the Cruise Planner for the sailing you have in mind.
At the top right corner of the pick, click Order History.  You will want to cancel the item you bought first, and then re-book it later.
Once at the Order History page, you will be able to see everything you have reserved or purchased for your cruise. From here, find the item you want to cancel and click cancel.
Follow the next few steps to confirm the cancellation.  You should find yourself at a screen that displays a confirmation message with the exact refund to the form of payment used.  It may take a few business days for the refund to be made.
If you decide to cancel the drink package onboard the ship, usually Royal Caribbean will allow it, but not always.  You will need to go to Guest Services onboard and ask to cancel and refund the drink package.  Keep in mind that if they do cancel your drink package purchase, any drinks you purchased will be charged to your SeaPass account individually.  We have heard from lots of guests this has worked, but cannot guarantee cancelling a drink package onboard will be available for you.
Your best bet is to consider the drink package prior to your cruise and make any cancellations before you get onboard.