In:
There is a new design for the souvenir Coca-Cola cups guests get with their unlimited drink packages that matches Coca-Cola's "Share A Coke" marketing campaign.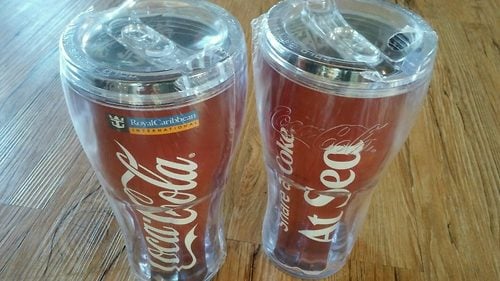 The new souvenir cups are available on Royal Caribbean ships when a guest purchases one of the unlimited drink packages.
It is not clear yet when these new souvenir cup designs began being sold, but it is likely to have changed somewhat recently.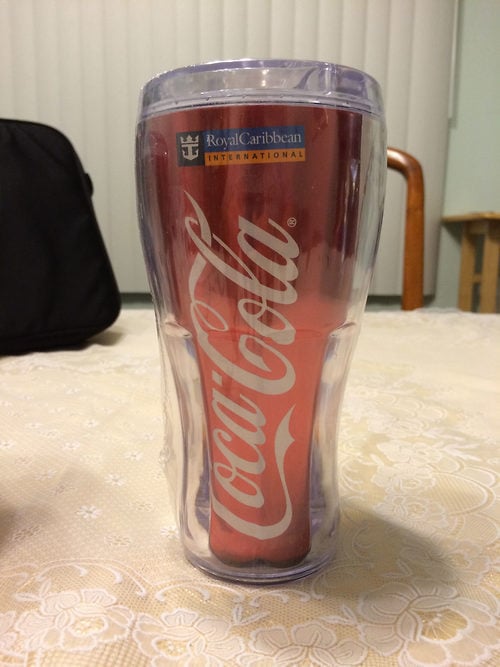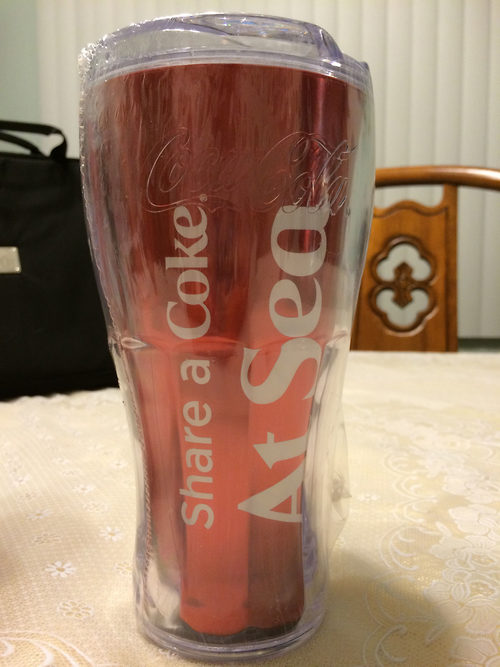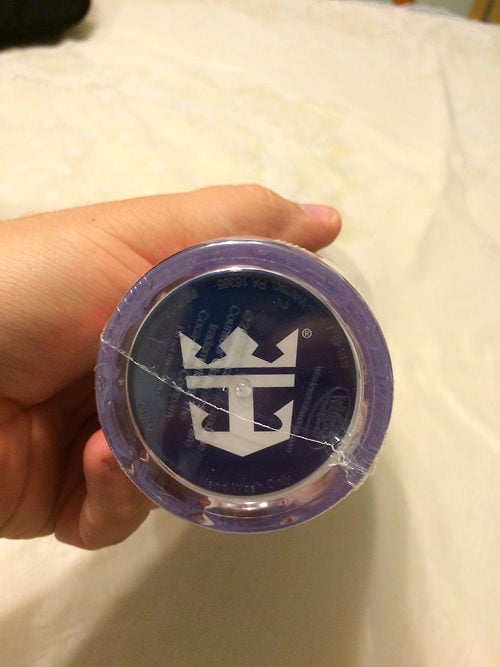 These souvenir cups are compatible with the self-serve soda machines on the pool deck as well as the Coca-Cola Freestyle machines. The Coca-Cola souvenir cup has a special chip in it which activates the machine.
Do you like the design of these souvenir Coca-Cola cups? Tell us in the comments below!