In:
This summer, Royal Caribbean's Crown and Anchor Society updated their happy hour drink benefit policy, which prompted many to wonder if the new offering is now a good alternative to a drink package.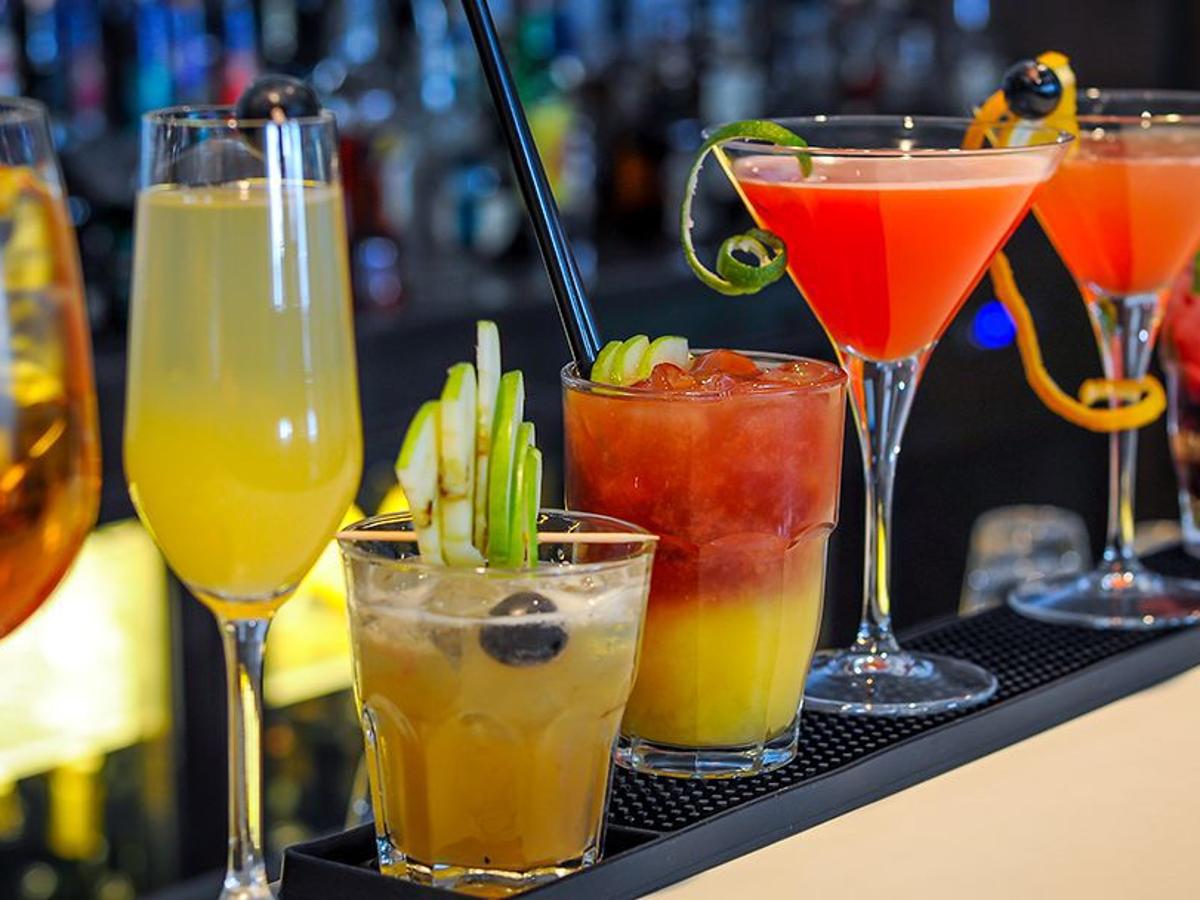 In the past, guests who were Diamond, Diamond Plus, or Pinnacle Club in the cruise line's customer loyalty program were allowed unlimited drinks from a specific menu in the Diamond Lounge for a three and half hour window nightly. 
The new benefit has drinks added to your SeaPass card daily that can be used for any drink (up to $13) at any bar (with the exception of Starbucks, The Bionic Bar and the Rising Tide Bar) at any time. You can also use your vouchers for bottled water and sodas.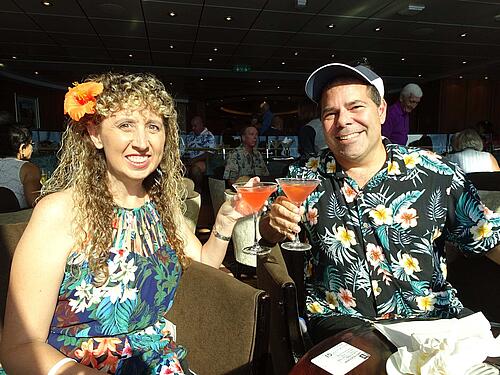 The vouchers (which is what I will refer to them as for the purpose of this article) must be used each day, they do not carry over.
Diamond members receive four drinks per day.
Diamond Plus members receive five drinks per day.
Pinnacle Club members receive six drinks per day.
Read more: How Royal Caribbean's free drink vouchers for Diamond and higher members works
Trying it out for the first time
We were on Allure of the Seas three weeks ago and decided to forego buying the deluxe drink package and just use our daily vouchers. We did, however, buy a coffee card for our morning vanilla lattes from the Café Promenade so we could use the vouchers strictly on alcoholic beverages.
As soon as we boarded, we got appletinis in the Champagne bar.  We get ours made with vanilla vodka, which was a suggestion from a bar staff friend of ours from many years ago.  It makes the vodka sting less potent. 
We still went to the Diamond Lounge for cosmos during their happy hour time.  They still have staff serving drinks and appetizers, however any drink you order does come off of your daily allowance.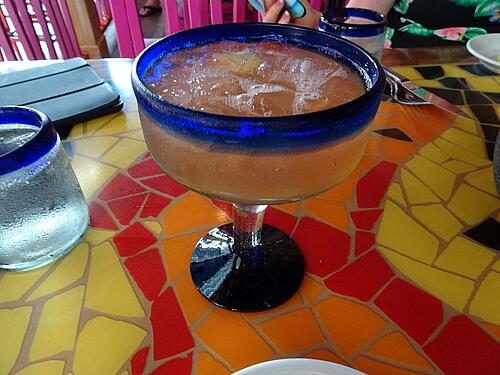 That night we had dinner at Sabor.  We ordered the Simply Perfect and Jalapeno Cucumber Margaritas that were on the drink menu  We ended up using five of our six vouchers that day.
The second day, we started with BBC's (Bailey's, banana colada) at the Solarium pool bar.  Before dinner we went to the Champagne bar for two martinis. 
My husband likes the red velvet cake martini. It used to be a standard at the Champagne Bar but has since been removed from the menu. Our bartender said they had the ingredients and she knew how to make it. I ordered my standard favorite, the pomegranate martini.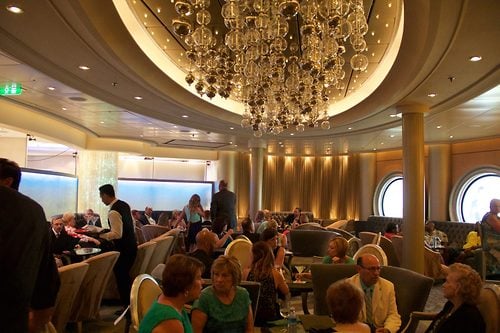 After dinner we ordered chocolate martinis in the main theater before the headliner show.  We only ended up using four vouchers that day.
It was day three and I couldn't believe I hadn't made it to the Schooner Bar yet for one of my favorite cocktails, the lavender daiquiri, only found at that location. 
I didn't want to leave the Champagne Bar because of the excellent bar staff there. Not only did they remember the special way I like my appletinis, they also knew my father would ONLY drink Jack and coke.  So much so that one night halfway through the sailing, they had written his name on a piece of paper and taped it to the bottle of Jack Daniels so everyone knew it was his.  
Once again our bartender told us she could make the lavender daiquiri there. She also made us a martini version of it with vodka instead of rum. 
Other places to use your free drinks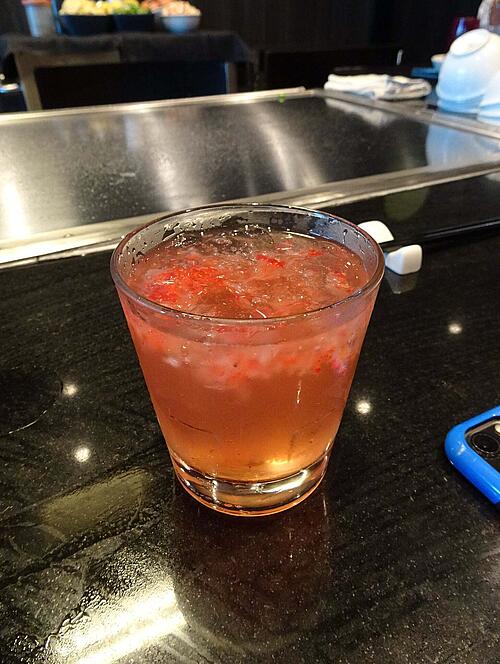 On the second formal night we dined at Izumi. 
We used our vouchers on their signature sake infused cocktails, "She's a Geisha" and "Japanese Strawberry." Along with our nightly martinis in the Diamond Lounge and the Champagne bar, we ended our night with the drink of the day the "Portside Punch" at the Trellis Bar.  It was a beautiful evening to enjoy a drink in Central Park with the guitarist playing soft music.
For lunch on day six, we enjoyed pizza from Sorrento's on the promenade with a Michelob Ultra.  At the Champagne Bar that evening, I discovered a new favorite, the watermelon martini.  Can you tell I like fruity vodka martinis?
Coco Cay is included!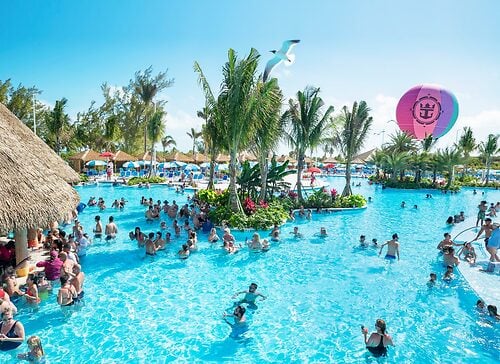 You can even use your vouchers at Royal Caribbean's private island of Perfect Day at CocoCay. There is nothing like a mai tai in paradise. 
It's even better when it's included in your daily free drinks.   We also cooled off with strawberry daiquiris and a frozen mudslide.
Conclusion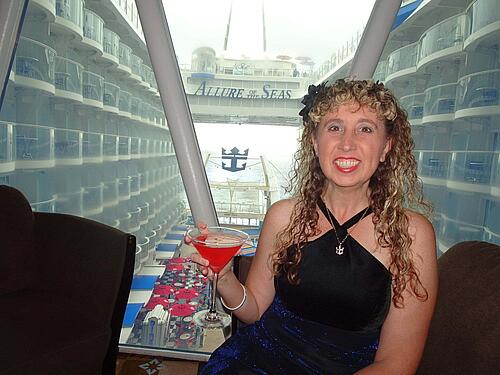 We never got to the point where we used all of our allotted vouchers for the day.  The most we used was five on any given day. 
I know everyone is different, but for us, the free drinks benefit is perfect and we wouldn't consider buying the deluxe drink package on future sailings.  I feel that this was a welcomed change to the daily happy hour.
It is so nice to be able to have the flexibility of time and the venue of your choice to enjoy your favorite drink or discover a new one. 
While the drinks are free as part of your Crown and Anchor benefits, it is still a good idea to tip your bar staff.  They took such excellent care of us, we were happy to return the favor.