In:
Royal Caribbean is starting to have guests sign waivers prior to purchasing one of its unlimited alcohol packages on at least one Royal Caribbean ship.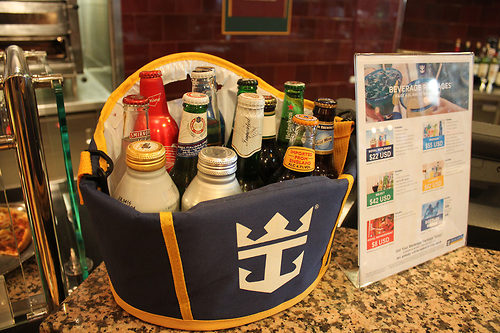 Royal Caribbean Blog reader Rich Triplett spotted this new waiver specifically for guests who wish to purchase an unlimited drink package on Independence of the Seas.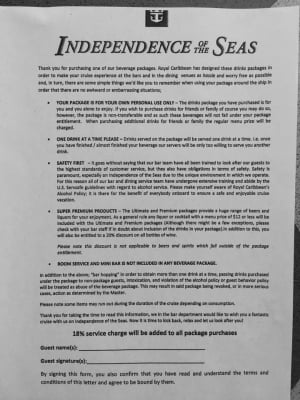 The waiver reinforces the rules of the drink package, and focuses on a few key aspects of the package rules
Your package is for your own personal use only
One drink at a time
Safety (as it pertains to being over-served)
Drinks excluded from the drink package
Room service and mini bar not included
Guests must sign at the bottom of the form during the purchasing process.
It is not clear if this waiver is being made available to guests on other Royal Caribbean ships yet, but it may be a sign of things to come.