Royal Caribbean removes Starbucks inclusion on its unlimited drink packages
In:
Royal Caribbean has seemingly reversed course with one aspect of its newly revamped unlimited beverage packages by now stating Starbucks beverages are not included in any of the packages.
An updated Royal Caribbean document clearly states that Starbucks beverages are not included in any drink package.

Here is a copy of that same document as it appeared earlier this month, with an indication that Starbucks beverages were included.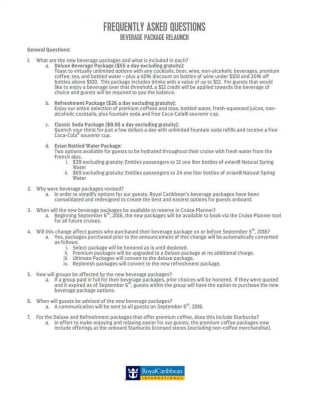 Earlier this month, Royal Caribbean completely overhauled its drink package offerings in an effort to simplify their offerings to guests and make it easier on crew members to understand as well.