Posts

145

Joined

Last visited
PurdueFlyer's Achievements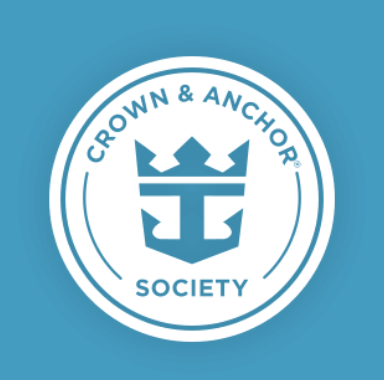 Diamond (5/7)
164
Reputation
I know it's sold out, but has anyone tried or been able to put in a RoyalUp bid for this sailing? I keep getting the response below: is this the standard website response if they are just not offering RoyalUps? (Yes I know many times you are bidding on inventory that isn't even there, yadda yadda yadda. But I've never NOT been able to at least place a bid). Either way, with Canada ditching nearly all COVID requirements, it appears vaccinated guests no longer need a pre-cruise test on sailings up to 9 nights (excluding BDA) so I am not counting on a big no-show rate for this sailing. I am excited for my first Maritimes cruise! Booked a rental car in Sydney to hopefully drive the Cabot Trail, otherwise no other excursions booked. Hope the ports aren't fogged in!

PurdueFlyer reacted to a post in a topic: Voyager of the Seas - Oct 23, 2022 - Oct 30, 2022 (7 Night Canada Cruise)

Have up through D+ pins. I don't wear them. They are collecting dust on a shelf at home with some photo albums and other trip knickknacks we have collected over the years, including our crystal blocks and my little Delft House collection from KLM Business class I don't think they're pretentious, per se. They just aren't something I would affix to my wardrobe while cruising. I'd rather Royal color-code the room keys by loyalty tier to subversively flaunt one's status. lol.

https://travel.gc.ca/travel-covid/travel-restrictions/cruise yes, Canada is still requiring a pre-cruise test up to 2 days prior to sailing. This is despite the fact I can fly there as a vaccinated foreigner without a pre-arrival test. They still feel "The chance of being infected with COVID-19 on cruise ships is very high, even if you're fully vaccinated." hopefully this will be relaxed by October 23rd for my sailing but I am not holding my breath.

I booked a sailing on 23OCT via my travel agent. Yesterday I called Royal directly, and asked to be waitlisted for MyTime Dining (I am currently in second seating), which the agent said she did. Since the sailing is 75 days away, I don't even have the cruise docs issued yet. Will the "waitlist" show up on the cruise docs once they are issued? because right now I don't see it mentioned anywhere else on royalaribbean.com under my upcoming cruise.

I work for Delta and have actually been ONBOARD the 810AM MIA-ATL flight after getting off the ship that morning. . You will have PLENTY of time to make a 1030AM!

I enjoy it for the morning light fare. otherwise, the Oasis diamond lounge was about as exciting as a conference room at an airport Hilton.

PurdueFlyer reacted to a post in a topic: Poll for Opinions Regarding Removal of the CDC COVID-19 Program for Cruise Ships

PurdueFlyer reacted to a post in a topic: Poll for Opinions Regarding Removal of the CDC COVID-19 Program for Cruise Ships

PurdueFlyer reacted to a post in a topic: Poll for Opinions Regarding Removal of the CDC COVID-19 Program for Cruise Ships

Feb 2020 flew Atlanta-> Dubai for a 7-night Persian Gulf sailing on Jewel. that's a hike. Was originally booked on a 9-nighter Singapore to Hong Kong, so that would have been further to travel, but we cancelled it a few weeks prior to sailing as covid was starting to become a "thing" in mainland China and we got skittish. swapped to the Dubai sailing instead during the same time frame. I'm glad we did it though, as Royal has since pulled out of Dubai. we are becoming more interested in more exotic destinations which means longer sailings and / or further to get to the departure ports. it's a trade-off but the vacation bank is limited in America.

Interestingly enough, I am having a hard time finding concrete pricing for a Hop on / Hop off ticket outside of booking it as a shore excursion. It appears its operated by Grayline, but I can't book on their website. I get this error: but ... there's nowhere to input the date! bizarre. I then went to viator.com which is a sub-set of Tripadvisor. lots of good information and reviews on the bus HERE , but again, the website says "this experience isn't bookable for now." Hmmm. Check the cruise planner today, as there is a Memorial Day sale going on. We are on the 6/14 sailing on Adventure. We wanted to go to Peggy's Cove and there were a few options to do that, one being a Peggy's Cove + Titanic Cemetery (Fairview Lawn) combo for $53 pp. There was also a Peggy's Cove + Hop on / Hop off bus combo for $69 pp. As you alluded, the HoHo includes a stop at Fairview Lawn which is on the outskirts. I was weighing the extra $16 per person for that shore excursion knowing we would have the balance of the day to use the HoHo as we pleased once back from Peggy's Cove, including to get to Fairview Lawn. However, we decided that we'll probably get enough commentary on the ride out to Peggy's Cove, and since the downtown sights are close together, we can do those on foot. We ended up booking the Peggy's Cove / Titanic Cemetery combo for $53 instead. I'll put the $16 we are saving towards booze, or Ubers from the Newark airport The current HoHo pass on the cruise planner is showing $40 which is 15% off the normal $49 price. That still seems steep to me, as Halifax isn't that big. But you do have unfettered use of it for the entire day. I'd wager you can get your own transport out to Fairview Lawn for less than $80 and do the downtown stuff on your own, but there's the kiddie factor too. sorry for the long post!

its different now, you have to have have INTL travel scheduled, and you can only start calling to book your appointment 14 days before the date of travel. Once you are within the 14 day call-in window, they will assign you an appointment within 5 days business days of your trip. At the appointment they process everything and hand you the passport. Some people have appointments the day they are leaving for the INTL departing flight. its really a horrible process frankly, you can't book or even search for appointment availability online. You have to call the 800 number. Appointments are gone with in seconds of someone else cancelling it, so you have to call the 800 number multiple times a day. and of course most people don't live in the city where they can get an appointment.

apologies for the bump ... we are sailing on 6/14 out of Cape Liberty. I am getting my passport renewed on 6/3 (walk-in appointment, so I'll have the new one in hand when I walk out of there). Should I wait until the new passport is in my possession to do online check in? Or can I input the old passport number and then override it later with the new one? I don't want to screw up the process. I can't remember if that field is editable once you've done it. I don't really care about check-in time since we'll be in Newark all morning at the hotel, so I'm not in a rush to check in online right now. Plus if I wait, maybe the RoyalUp will have gone through by then

I second Long Beach, I've done the Westin there twice, and took a public bus to San Pedro for $1.25. Then walked 15 minutes to the port. Easy Peasy. The whole LAX arrival / ground transport process is a nightmare followed by a $60 uber ride. blah. You can technically do it on public transport from LAX, but its time-consuming and involves transfers. You can book a car service from LAX but its alot more expensive than the Uber. Be warned that Ubers aren't super prevalent in San Pedro in the mornings when the ship returns to port. Both times we had a little bit of a wait trying to catch one, so I'd befriend some other LAX-bound Uber-riders and maybe try and share one. And don't book a flight home too early from LAX.

just saw that on CC. the clock's ticking, Royal.