Posts

87

Joined

Last visited
PurdueFlyer's Achievements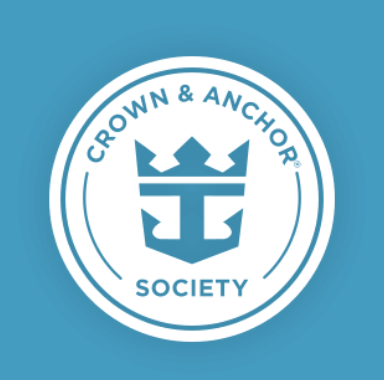 Diamond (5/7)
89
Reputation
I carry mine on too, but still affix the luggage tags anyways. Gotta make sure the people on the airplane (that I'll never see again) know I'm getting on a boat after 18 months of no cruising, I'm looking forward to repeating this ritual in just 3 weeks!

So, it appears I need to re-tract my original post. There IS a separate .pdf for entry requirements pertaining to cruisers. This contains some facts pertinent for those embarking on a sailing in Bridgetown and also for those on sailings making ports-of-call there. You can view it here: https://issuu.com/visitbarbados/docs/bpi_covid-19_port_protocols Here are the main bullet points as I see them: This governs the protocols for cruises that have been dedicated to fully-vaccinated travelers & crew. There aren't any details as to whether or not an unvaccinated traveler is welcome to embark on a cruise from Barbados, or stop there as a port-of-call. My guess, from the tone / absence of these details is that unvaccinated cruisers better start making other plans. Looks like passengers arriving on the same day on scheduled flights and directly embarking on a cruise will be transferred directly to the port by pre-arranged transportation. Those arriving on a charter flight will be deplaned in a staggered manner and have some kind of "sterile corridor" to the port Passengers arriving a few days early and doing a pre-cruise stay in Barbados would need to abide by the regular entry requirements into Barbados (I assume that to mean the PCR test on arrival at the BGI airport, plus mandatory quarantine at government-approved lodging until you get your test result back). At the conclusion of the sailing, vaccinated guests may transfer directly to the airport for flights home AFTER presenting results of a valid PCR test (rapid or standard) -OR- rapid Antigen test taken ON BOARD within 3 days prior to arrival. If you are doing a post-cruise stay in Barbados, you still need the test taken ON BOARD within 3 days of arrival but this one must be the PCR test (no antigen). My own musings: If these are going to be totally vaccinated sailings, how long until Royal communicates this? They got on top of the recent Bahamas changes in a hurry, but were already sailing there, so they kind of had to be quick on it. Who wants to get to an island paradise a few days in advance JUST so you can quarantine? And what happens when you don't get the results of your airport entry test back intime for embarkation? Might as well book air2sea plane tickets the same day you embark, and get right on the boat. What happens if you test positive onboard on the way back? They have to let you off the ship but are you escorted to another government hotel and told to quarantine? how long before you can test again, or see a doctor for a check-up?

it's the CDC ... next, you'll have to board the ship with the swab jammed up your nostril and hand it to an officer at the end of the gangway. because, science.

I think this is becoming the way to go, for any form of travel that accepts them. Cut out the middle man. I've got an upcoming sailing that departs on a Monday, so if I have to get tested on Sat or Sun as my only choices, its that much more difficult.

Hello Aussie friends, I am booked on Grandeur, sailing on December 5th. I think you are reading the Barbados entry requirements the same as I am. Not only do you need the negative PCR test to get into the country, you have to get a second COVID PCR test upon arrival at the Grantley Adams Int'l Airport (BGI). THEN you have to quarantine at a government-sanctioned hotel until you get the results of the airport test (they recommend 1-2 days for this). Yes, this is for vaccinated travelers! So, it sounds like getting the the 2nd test on arrival isn't the problem, because you can't leave the BGI airport without doing it. Its waiting for the results, as you alluded to. I can not find anything that waives this airport PCR test & quarantine period for cruise passengers who are sailing on an itinerary that departs from Barbados. There are protocols for "in-transit" passengers, but typically that's only applicable for for passengers not leaving the airport & flying directly onwards to somewhere else. It seems epicly stupid for departing cruise guests to have to arrive on the island 2 days early, JUST to quarantine at a hotel, to then get on a boat and leave the country anyways. And what if you don't GET the results of that PCR test before the ship sails? I emailed Royal last week about this, basically asking them if they have any further details or have been in contact with the Barbados authorities. I have not received a response yet. I emailed Barbados today (

[email protected]

) so I will see which one of them responds first. I booked this sailing as a solo cruiser with an incredible price ... so I'll net 28 cruise nights for this. Plus I've never sailed on Grandeur before, and the ports of call are just awesome! However the airfare has made this not-such-a-great-deal overall, and if I can't get around the mandatory quarantine period, I may turn this one back and book something else. They have 3 months to figure it out, but the Barbados requirements already seem onerous ?

you can sail by Dec 2022, but you have to BOOK those reservations by Sept 30th of 2021. I think s/he was referring to the book-by date being extended (hopefully it will).

So the real question is are we getting the usual double points if we aren't paying the single supplement? Might not find out until 1 of us sails ? Booked a solo 4-nighter ex. LA on Navigator for January for $405 out the door, Promenade view stateroom (and got the $25 OBC). STUPIDLY CHEAP by any measure. But that's the only one I have purchased under the WOW sale. Diamond Plus ain't happening via standard points accrual LOL.

any simple way of finding which sailings arent charging for the second person, or do you just have to go through and select and price each sailing individually? Had a couple for late Jan / early Feb in mind (Navigator out of LA, in particular, which are already ridiculously cheap) that I may need to pull the trigger on (like, today. haha).

interesting, thanks. Booking invoice doesn't show this, but when I search for the same sailing on royalcaribbean.com it does come up as being elegible for the $50 OBC for that category (inside GTY on a 4 night sailing in this case). I will contact the agency.

stupid question, but for the WOW sale OBC, is that automatically applied for ANY new booking that is made within the sale window, or do you have to physically tell them to apply the WOW promotion to get it? I booked a sailing via my travel agent on August 12, which was the first day of the WOW sale, but I didn't realize WOW was going on. The booking is paid in full already, as the sail date is Sept 27th. Can't find anything on the confirmation page that states whether or not there is an OBC attached to the reservation. interesting, solo cruiser (sometimes) here as well. Which ship is this for? Some of them have studio cabins that do not charge the "singles penalty" although I have never done this before. I want my double points so I'm happy to get a normal cabin & pay the penalty ?

Not a happy camper at all with this development (or the last 18 months in this country, in general). All the test does is prove your status at the time the test was taken. Your status 72 hours ago means ZILCH right now. And why the differentiator between sailings starting at 5 nights? A family who goes on a bender at a wedding and then gets on a 3-night cruise the next day can infect large amounts of people on the ship just as bad, if not worse. I have a 4 night sailing out of Miami on 11/3 on Oasis, getting back to port on 11/7. I then immediately turn to a 5-nighter on Radiance on the 7th (same day). So I won't need the negative test for the first sailing, but WILL for the second sailing, and I'll have mere hours to get off the ship, find a CVS in miami and get a Q-tip jammed up my nose and get back to the dock. Since this is a Sunday, I'm worried that basic drugstores won't have testing widely available or it'll involve some stupidly-expensive Uber ride to get there. And of course, this will all change again in 3 months I'm sure.

PurdueFlyer reacted to a post in a topic: Pre board COVID testing for ALL passengers from Florida Ports though December 2021 Now

I'll be on this as well with my S/O ... will be our first sailing since Feb '20 since I have nothing booked between now and then. Fingers crossed its a GO! @Dimension hello from a fellow ATLien!

May 12th is basically our "D Day." we either get liberated by the judge, or it will be many many many months before a cruise ship sails from a US port.

yeah, I'm going with less-than-zero chance at this point. the Fla lawsuit is the only hope we have, TBH.