Posts

124

Joined

Last visited
PurdueFlyer's Achievements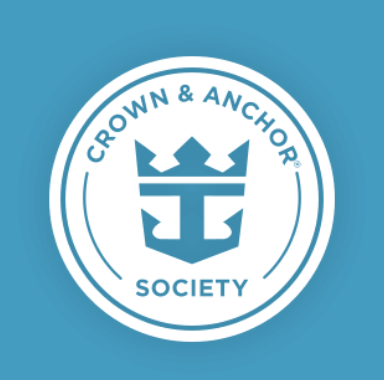 Diamond (5/7)
141
Reputation
Well, I didn't "take myself to Chops or something" but I did learn something else. You can use OBC to add extra gratuity for staff on the ship, instead of using the little envelopes they give you and putting cash in them. I asked at guest services if this was possible, and she said yes. You have to fill out a little piece of paper with the crew member's name and work position and write in the amount that you want to tip them. So I frittered away an extra $60 of OBC ($20 each for attendant / head waiter / assistant waiter) instead of my own cash. Something to keep in mind if you practice additional tipping at the end of the cruise anyways and have remaining OBC that you can't figure out how to spend.

if it's a nonrefundable OBC, and you haven't used it all by the end of the sailing, does anyone know if they can roll the rest of it over to another future booking? or does it just go to waste? I'll have about 100 bucks left over when I disembark Freedom on Monday unless I take myself to Chops or something

Correct. I did get a cash refund for my Grandeur sailing out of Barbados in December, which was paid in full, using this exact reason, and they didn't argue. (my TA made the phone call, but I instructed them to use that verbiage when explaining my desire to cancel). OP: All you can do is ask!

PurdueFlyer reacted to a post in a topic: CDC Says Cruise Ship Conditional Sail Order Will Become Voluntary on Jan 15, Despite Omicron

that's like the Hail Mary of last-second cruise rebookings. good work!

I just use "snipping tool" to cut out the boarding pass and paste it into a word document. That way the ads don't get printed, either.

PurdueFlyer reacted to a post in a topic: Covid surge … Do you think RC will cancel upcoming cruises?

PurdueFlyer reacted to a post in a topic: REALLY ANNOYED …. Would have cancelled if they told us this YESTERDAY when we had 48 hours to go!

Highly annoyed by this. On one hand, we were already bringing masks with us for the cruise. It's not like we have to get a test on embarkation day now, versus 2 days prior. Or PCR tests only instead of antigen. You just have to wear your masks more of the time once onboard. It could be much, much worse. On the other hand, I'm sick of this "health theater" nonsense. Unless its an N95 mask, its not preventing squat. Public health, and the collective population's commitment to it, is an interesting paradox. The administration's promise that getting vaccinated will allow us to get back to doing the things we used to do, hasn't materialized. I don't want to spend my vacation under siege. If I am hassled by staff in between bites or sips, I might lose it. I have 2 short solo cruises booked in January, both after the seemingly-arbitrary end date of 1/5. These sailings will get me to Diamond Plus. If that wasn't at stake, I'd be cancelling them both as soon as the new protocols are released, and demanding a refund. I'm done.

PurdueFlyer reacted to a post in a topic: Cruise with Confidence & Best Price Guarantee extended; Final Payment shortened

thanks so much for this! update: I called my TA today, and explained that I had seen your note above circulated before. Since he had to call Royal to initiate the cancellation, i told him to specifically mention that the "protocols were finally announced" and that the client isn't OK with them, blah blah blah. result: FULL REFUND! Said the Royal agent just "entered some authorization code" and it'll be credited back to my AMEX in 30-45 days. Even though I knew months ago I wasn't going to sail on this, I think waiting until the health protocols were issued definitely helped my case in this instance.

sorry for the bump, but looking for a clarification with regarding the CWC policy. I *thought* at some point along the way, there was verbiage that covered you with a refund option AFTER they released the health protocols for a particular sailing (ie, if you didn't like or couldn't comply with those protocols you could get a refund in lieu of the FCC). I cant find what I'm looking for at this point. anyone else remember this, or is my brain foggy? protocols are finally out for my Grandeur / Barbados sailing and in addition to the litany of testing requirements you must purchase a Royal shore excursion for all of the ports of call during December. womp womp.

I wonder if he gets to 10,000 if the system will even be able to handle 5 digits of C&A points ... Royal may have to prep for this like Y2K

mixed emotions on this. haha. for one, Fain's comments came 2 months ago. if Mabel Diaz said this more recently and specifically cited "Americans desire to have a self-served buffet" then I can't imagine Fain doesn't have the same information, and signed off on it. like it or not, consumer surveys rule corporate decisions everywhere. anything with tongs, IMO, is gross. You hanitize to get inside the Windjammer. then watch as someone shovels a hamburger into the gaping hole in their face. then they go back up and touch 8 different pairs of tongs as they continue to construct their next cinder-cone shaped pile of food. in this case the initial hanitizer when they first entered, is useless. however there are sections like coffee and individually-plated dessert items that I think would be safe enough to let guests handle it themselves. take a clean coffee mug from the rack and fill it from the carafe. it's not like you're putting your mouth on the spigot I'd say overall I'm in the "nay" camp for the purposes of this survey, but with considerations.

make that 3 soloists LOL. see yall there.

@Pam from DC Protocols are out now for December sailings. FYI.

negative. still unable to check-in. although I'm cancelling the sailing anyways now that the protocols are out.

I figured as much lol. the only wrinkle is that I'm the one with all the FCCs in my name, because I've been churning bookings during the pandemic. so I risk paying more in cash for both of us, knowing that the 2nd person won't be there. even if it's a moderate increase in price for just me, I could probably cover all of it in FCCs I might wait for any Black Friday deals and look at a reprice for a solo and see what happens. I can always just tell them "never mind"