 Posts

21

Joined

Last visited
Steph215's Achievements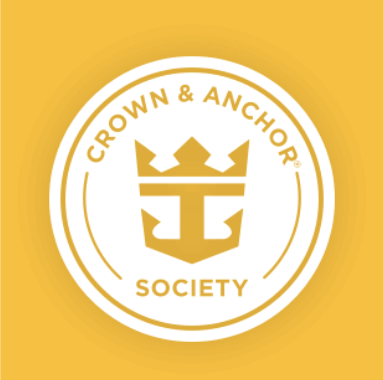 Gold (2/7)
9
Reputation
I have not been able to reserve MTD for my sailing because it's all booked up (even my travel agent said it's booked for my sailing). If I visit the MDR on the first day is it possible they would be able to change me to my time dining or is it already too late?

Sailing on Independence in a few weeks and would like to get sushi at Izumi. Do I have to pay the $46 on the cruise planner for specialty dining or can I just go to the restaurant when I'd like and order/pay for sushi to take it to go to eat in my room? Hoping I can just order sushi when I'm in the mood without having to pay almost $50.

I'm taking my first sailing to Perfect Day (not sure how I've avoided it until now). I've heard so much about how much people enjoy the beach club but I haven't seen the full day pass for any less than $160 (on the low end) which seems way too pricey. I want to know if it's truly worth it. I've seen people rave about the food, atmosphere and pool but $160 is expensive so I was hoping to get some feedback from those who have gone, is it worth that price? I've looked at the menu and vlogs of the food and it looks good but not sure if it justifies spending $160 (especially if it's crowded that day and getting a spot by the pool is a hassle).If not, I will just resign myself to the fact that I likely missed my opportunity to experience it when it was more affordable. Any insight would be appreciated.

August 8th, Independence OTS

This was SUPER helpful, thanks! Her cupcake looks GREAT!!!! I just might have to sign up :0)

Hello Everyone! I'm interested in booking the cupcake decorating class for my upcoming cruise on Anthem. However with the $30 price tag I just want to make sure that I won't only be decorating 1 cupcake. I've cruised before and have seen people walking around with a single cupcake and have assumed it was for this class but i wanted to check to see if anyone here has taken the class before and what it entails.

Sorry to hear that your father -in-law isnt feeling well. I was booked on a family cruise (not a group but we had 3 cabins) in 2016 on the Oasis. My father got ill and my brother tore his achilles a month prior. Thankfully we all had travel insurance and although me and my BF were in the 3rd cabin and werent sick or injured we were all able to cancel and get our money back. We rescheduled for later that year. I would check your soecific policy but in our case but we were all able to get a refund.

GREAT! I have been hoping this option would be available. I will also give it a try!

That would be amazing! Thanks!

This was SUPER helpful, thanks! I hope that since Anthem has an Izumi that I will be able take advantage of this option!

That would be great! THANKS!

I purchased the 3 night dining package for my November sailing on Anthem but Izumi is not one of the restaurants I am planning on visiting using the package. I really want to try their sushi but I don't necessarily want to make a reservation to sit and dine. Is there any way to order food there and take it "to-go" to another place on the ship or back to my cabin or do I have to make a reservation to sit down and dine?

Hello, I'm Stephanie. I'm not new to cruising but I found this podcast this summer and knew this was the place for me. Royal Caribbean is by far my favorite cruise line and I love the wealth of info everyone here has to offer. Such a friendly environment. I have to wait 52 days until my next cruise and I'm not sure I can take the wait :0) Happy Cruising Everyone!

November 25th, 11 nighter on the Anthem of the Seas...So Excited!