 Posts

15

Joined

Last visited
Steph215's Achievements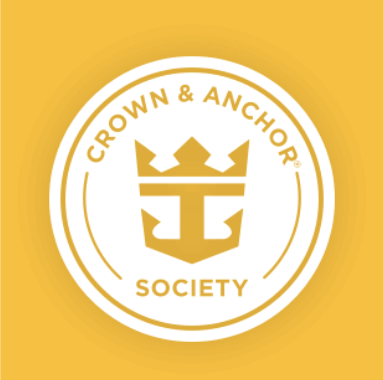 Gold (2/7)
8
Reputation
This was SUPER helpful, thanks! Her cupcake looks GREAT!!!! I just might have to sign up :0)

Hello Everyone! I'm interested in booking the cupcake decorating class for my upcoming cruise on Anthem. However with the $30 price tag I just want to make sure that I won't only be decorating 1 cupcake. I've cruised before and have seen people walking around with a single cupcake and have assumed it was for this class but i wanted to check to see if anyone here has taken the class before and what it entails.

Sorry to hear that your father -in-law isnt feeling well. I was booked on a family cruise (not a group but we had 3 cabins) in 2016 on the Oasis. My father got ill and my brother tore his achilles a month prior. Thankfully we all had travel insurance and although me and my BF were in the 3rd cabin and werent sick or injured we were all able to cancel and get our money back. We rescheduled for later that year. I would check your soecific policy but in our case but we were all able to get a refund.

GREAT! I have been hoping this option would be available. I will also give it a try!

That would be amazing! Thanks!

This was SUPER helpful, thanks! I hope that since Anthem has an Izumi that I will be able take advantage of this option!

That would be great! THANKS!

I purchased the 3 night dining package for my November sailing on Anthem but Izumi is not one of the restaurants I am planning on visiting using the package. I really want to try their sushi but I don't necessarily want to make a reservation to sit and dine. Is there any way to order food there and take it "to-go" to another place on the ship or back to my cabin or do I have to make a reservation to sit down and dine?

Hello, I'm Stephanie. I'm not new to cruising but I found this podcast this summer and knew this was the place for me. Royal Caribbean is by far my favorite cruise line and I love the wealth of info everyone here has to offer. Such a friendly environment. I have to wait 52 days until my next cruise and I'm not sure I can take the wait :0) Happy Cruising Everyone!

November 25th, 11 nighter on the Anthem of the Seas...So Excited!

Thanks so much! This is super helpful as I was worried that I would be at a loss for how to make the changes. Also, having you reply to my question is pretty cool ( to me you're famous). I listen to your voice every week to get my cruise fix. Thanks so much for a great podcast!

Hello, I am planning on purchasing the 3 day dining package and am under the understanding that the reservations are all chosen for me by RCCL (and that the first night reservation is mandatory). I plan to board the ship fairly early on embarkation day and want to be able to change my reservations as soon as possible before slots fill up. I have 2 questions : how soon will I know the reservations they have chosen for me and where do I go on embarkation day if I want to make changes to those "pre-made" reservations? (Will I need to go to each individual place I have a reservation to cancel?)

Thanks so much everyone! These responses were SUPER helpful! I saw it for $18 initially so I hope to see that price again before the sail date. If I do i will DEF book it ( or any sale price for that matter). THANKS TONS! This forum is the best! xoxo

Hello Everyone! I am new here so please forgive me if this has already been asked. I am booked on a Royal Caribbean cruise in November and I noticed last week all of the drink packages (minus the soda only package) were on sale. I checked back this week and most of the packages are back to regular price :0(. I would like to purchase the refreshment drink package but am not sure when it will go back on sale. Are there times when they typically go on sale (i.e. labor day, certain weekends etc)? I learned my lesson this time around so I want to make sure I'm prepared for the next sale :0) Thanks in advance!