 Posts

36

Joined

Last visited
CruiseLife72's Achievements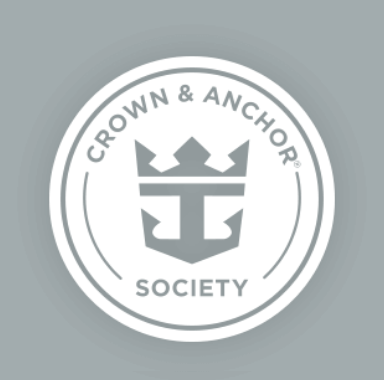 Platinum (3/7)
37
Reputation
I would like to add our experience when ordering vegan in the MDR. The first night was slow, but the food was delicious. Before we left, we were presented with the next evening's menu and were asked to select our options. Selecting the next evening's options continued each night of our cruise. Also, our food continued to not be in sync with the non-vegan meals, but it wasn't a big deal for our group. I have not seen any vegan menu's outside of the MDR. For Izumi, we were able to enjoy edamame as an appetizer and the chef prepared vegetable sushi for us. It was not on the menu, but he seemed familiar with the request. For Jamie's, they offer a limited amount of vegetarian items that we were able to customize to our taste. Honestly, I would not recommend Chops. We went there for lunch (had The Key) and they were unable to provide us anything outside of a couple of sides. It is a steakhouse so I'm not surprised. We like eating in the Windjammer as they do have a variety of items available. Not everything is clearly labeled or even labeled correctly so if you are in doubt, ask one of the chefs and they are happy to provide guidance on your options. If you want a veggie patty, just ask at the burger station. If they have them available, they will cook them fresh upon request.

We did an interior stateroom earlier this year on Mariner with two young kids and we had the pullman beds. When we entered the room, our beds were together making a queen bed. After the first night, we decided the room was too cramped so we asked for our bed to be split up under the pullman beds. We feel this gave us much more space in the room. Talk to your stateroom attendant to see which option is best for you and your family. Also, my youngest was 5 at the time and the stateroom attendant was able to provide a wooden railing that was much taller then the built-in railing. He said he grabbed the last one so I'm not sure how many (if any) will be available on your sailing. If you are interested, be sure to ask the first change you see your stateroom attendant.

Here's the link for the Royal Up website: https://www.royalcaribbean.com/experience/cruise-room-upgrade

Hi @RatedPG, the Cruise Compass has been added for the May 6th sailing. https://www.royalcaribbeanblog.com/cruise-compasses/mariner-of-the-seas/mon-2019-05-06-0000

Disney also has ships with self-service launderette facilities. We were able to pack about a third of what we would have had to pack for a family of 4 on an 11-night cruise.

Hi Mel40, you are allowed to bring up to 12 non-alcoholic beverages per stateroom in the form of standard (17 oz) cans, bottles or cartons. https://www.royalcaribbeanblog.com/save-money-royal-caribbean-cruise-vacation

Not a problem! I will save them and forward to Matt for uploading to the site. ?

According to the most recent Cruise Compass for Freedom of the Seas, MTD is located on Deck 3. https://www.royalcaribbeanblog.com/cruise-compasses/freedom-of-the-seas/sun-2019-04-07-0000

Last year, we booked a cruise and received $100 OBC (balcony) for booking through NextCruise plus $100 OBC from the promotion Royal was running at the time. Once we got home, we realized we could save money by moving the date to a different month. We were told we could keep the extra OBC offered by NextCruise and deposit as long as we kept the same room type (i.e balcony in our case) and we made the change within 30 days of booking. We could have lost the $100 OBC from the promotion Royal was running when we booked but we were also able to keep this too since the promotion was still going on. You are making the change in different months, so be prepared to lose or gain OBC depending on the promotion Royal is running at the time you book versus when you modify the booking. For example, a different cruise we booked through NextCruise was recently repriced for the Kids Sale Free promotion. We had $100 OBC for booking a balcony through Next Cruise plus $175 OBC for the promotion Royal was running at the time. The Kids Sale Free promotion did not include any OBC so we could only keep the $100 OBC you get for booking a balcony with NextCruise. We were okay loosing the other OBC from the prior promotion because we saved over $800 with the Kids Sale Free promotion. Hope this helps.

https://www.royalcaribbean.com/experience/cruise-room-upgrade

With the current KSF promo, we saved $569 in the beginning of the week and then yesterday noticed another $75 price drop for our sailing. It had been a long time since we saw a price drop on one of our cruises so I'm glad to see they still can occur.

I currently have three cruises booked and none of them have had a price drop since I booked them. In fact, my Mariner cruise has rose to three times higher then what I paid but has since dropped to only 2.5 times more. I have repriced cruises in the past but agree with you that prices seem to only be going up recently (at least for the sailings I have booked).

Welcome to the message boards, Kathleen! Below is the link for the current NextCruise flyer. http://www.royalonboardsales.com/content/assets/2015/05/19066784_NextCruise_MarchOffer_Flyer.pdf

We just returned from 4 nights on Enchantment using The Key. We arrived at the port around 11:00 am and was directed to the Expedited line (guests with passports and a set sail pass) so we didn't use The Key but boarding was super quick. Once on board, we dropped off our carry-on luggage at the theater and then explored the ship before heading to Chops for lunch at 11:30 am. Once the cabins opened up, we made our way to our cabin to find our carry-on luggage safe inside as well as our Voom codes. For the shows, the reserved seats where located on the balcony (above the reserved section for Suites and Pinnacle members). We never sat up there because we preferred the seats on the lower level. There were two private sessions for the Rockwall and two private sessions for the Jumpzone (one session each day). Like @SpeedNoodles described, there was no one near the tender line for Coco Cay so we just waited in line. Everyone in line was able to board the tender so this wasn't an issue for us. For disembarkation day, we enjoyed our breakfast without being rushed and when finished was able to walk off the ship through the exit labeled with The Key. Overall, we enjoyed the benefits of The Key and would consider it again. I definitely see where there could be more value on larger ships with more to do (i.e. Flow Rider, Sky Pad, Perfect Storm, etc).

The only photos we have seen from the kids club are ones where the captain took a photo with our kids.