Posts

89

Joined

Last visited
Recent Profile Visitors
The recent visitors block is disabled and is not being shown to other users.
LindaN's Achievements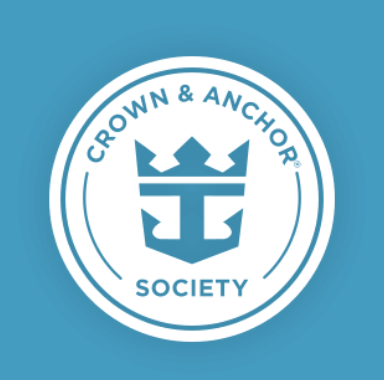 Diamond (5/7)
88
Reputation
I have not had problems and have over a dozen in my checked bag every cruise.

I've been to Labadee, and don't have any interest in San Juan so I would pick St Kitts and Thomas.

I'm a picky eater too, steak is my fav too. They have numerous options every night that are beef and the upcharge for chops in the MDR every night. You could try something new in the MDR and if you don't like it that much you could always go to the Windjammer or for pizza after.

We also used the magnetic hooks for holding over the door shoe racks on the walls. Like other people suggested, take highlighter pens for the compass. Every night when we got the compass's for the next day I highlight the stuff we want to do. We were on Symphony over spring break and I never felt like the crowds were bad. We always found a table wherever we went and chairs at the pool. I'm pretty heavy myself and in my mid 50's and we hung at the pool. I don't think you need to worry about how you look, the boat won't be filled with swim suit models.

We used them to hang wet suits, hang our sea pass cards, and put the compass's on the wall. I also hung shoe racks for my daughter and I from them.

I think we might just Uber. We are doing to Disney World for 3 days before our cruise, which is Nov 24th. I know when we went on Symphony we got to the port in Miami at 10 and were one of the first ones on the boat. We want to be able to do that again. Unless I can find a shuttle or something that leaves around 8 or 9.

I looked at that and it says 10am pick up at all hotels. I thought I would want to be at the port at 10, we have the key. How far is it from Disney to the port?

What's the best way to get from Disney world to Harmony port?

PattiHere reacted to a post in a topic: Who would ever let go of your child, even if there was no glass there?

Like most people said, this was a horrific accident that was the grandfathers fault. I can't imagine the horror this family went through. Them suing RC is just them trying to shift the blame from the grandpa and get money from it. There is no way the grandpa didn't know that window was open. Out of all the windows in the area he happened to place the kid on the only open one by accident? I think he wanted her to get air and lost his grip. It's not like this railing is feet deep, there is no way he didn't see it was open.

Our 7 year old had the refreshment package and ordered virgin versions of my drinks, although i'm Not sure that was a great idea. Ever since we got home she's trying to order lava flows and daiquiri's whenever we go out. She also loved making virgin drinks at the bionic bar.

My thanksgiving cruise is showing as 49 now.

What is the lowest everyone has seen for the deluxe drink package? I'm not sure what a good price really is.

That's not the same interface as my phone. I'll try it on my computer instead. Thanks

Unless I am missing something it's not what I call easy. Well, maybe it's easy but very time consuming. I have to select a picture, then after the picture loads I click download and after the download load I have to save the image. Am I doing this wrong? I want to hit select all and 1 download button? With all the clicks it takes to get 1 image it's going to take me over an hour to get all 78.

Our dining room request was not met. I called 10 days before the cruise and asked to be at a large table with other families if possible. We got placed with 3 older people who did not show half the nights.