 Posts

46

Joined

Last visited
Recent Profile Visitors
The recent visitors block is disabled and is not being shown to other users.
AJK's Achievements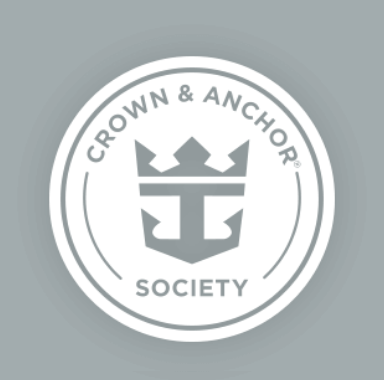 Platinum (3/7)
24
Reputation
Rogillioville reacted to a post in a topic: Anyone here do the 11/27 or 12/11 Allure Eastern Caribbean cruise?

It worked!! Thank you SOOOO much. But there is no Day 8?

it says Forbidden and won't open

RoHoCruise just the entertainment will be fine. Thank you so much.

Kathleen reacted to a post in a topic: Anyone here do the 11/27 or 12/11 Allure Eastern Caribbean cruise?

thank you so much, need2cruz. My deepest condolences on the loss of your daughter. We really want to celebrate this cruise as if he is there with us.

We are on the 1/8 cruise and I am an incessant planner. Does anyone have the 8 day compass? I want to be prepared to book shows as soon as we get on board and want to do the research on what is different from the 7 day cruise. Also, I have been unable to find the MDR menu for the 8th day - can anyone enlighten me? I am being an optimist that we will sail - we received an email that our cabin was changed to increase "social distancing" from our preferred location on deck 3 where my husband could use his cane to get to the dining room, to deck 14 where now we have to deal with his wheelchair and elevators. This trip is very important to us as our son died this week and we really want this getaway to help us . He loved cruising and we are fairly new ( only our 3rd cruise). We plan to focus on the wonderful years we had together and toast his memory every day. Life is so short, we want to make the most of it.

Thank you, all. We have a 1230 flight at FLL, so even if it is a set time of 930 we are good.

If you have the beverage package can you just pop in and get a milkshake without the food and cover charge?

After problems on a previous cruise, we decided we will keep our luggage instead of setting it out the night before. We really don't want to leave too early, can we disembark with other groups that have to pick up their bags? Is there a particular time guests with luggage have to be off the ship?

I have a Roadtrek SS Agile for sale if you are interested. Check out RV Trader

foxrunner we have the murphy bed plan. The space is amazing for the footprint. We had a Roadtrek SS Agile with power couch that made a king bed, but the rest of the space was just not enough for a long trip. Check out the LTV Unity and Regal Brougham also. We had it narrowed down to those 3 and just came across a great deal on the Vienna.

We just bought a 25ft Renegade Vienna (built on Mercedes Sprinter chassis) and plan to travel the country. I still want to cruise now and then, so we will most likely incorporate them into our travel route. Anyone else ever driven an RV to a cruise port? I am trying to gather information about 7 day parking - it fits the width of a parking space, but sticks out a bit in length. I saw one parking spot say "No RVs". I would be willing to park it somewhere safe and then Uber or Lyft to the cruise port.

Our first full day on Independence of the Seas the first week of December my husband woke up sick. He immediately knew what it was from several prior experiences. He had prostate cancer surgery about 4 years ago and he gets urinary tract infections once or twice a year. It has no warning until it hits him like a truck. He went straight to medical and told them what was going on. They ran a urine test and said it was fine, it must be the seasickness patch he was wearing (but he had just put it on 10 min earlier because the ship had a lot of movement that morning and he was being cautious). He told her about prior experiences where he had been told he was fine, but 3 hours later he was in an ER. He insisted they do a blood test, and the Dr gave him antibiotics as soon as she saw that test. He came back to the room and went to bed. I knew it was best for him to have a quiet, dark room so I went off exploring the ship by myself. I got back 90 minutes later to check on him to see a wheelchair in front of our room and a nurse and male employee getting him to the chair to go back to medical. He had thrown up (common with these bouts) all over himself, the bed, the floor. He said he tried calling for help, then tried to get to the phone and called 911. The nurse said she had already alerted staff to clean the room. He stayed in medical for over 2 hours to get iv's for dehydration and more antibiotics. The he was told he was quarantined for 24 hours. We knew he wasn't contagious, this is normal with this infection, but they stood their ground and he was taken back to the room by wheelchair. All he had to eat for 48 hours was a banana and lots and lots of plain water (the banana was after the 24 hours). We expected a huge bill but the total for everything was $369.83. We thought this was amazingly low for all that had to be done. Sadly, because of the quarantine he only got 2 days of a 4 night cruise and we had the deluxe beverage package. He couldn't go ashore on our 1 port day or go to "formal" night and since I didn't want to go alone I stayed with him. Lots of other tales about our 1st cruise, but we have determined not to let that color our view of cruises and hope to do another one in the future.

We did Independence a few weeks ago, our first cruise also. A tip I wish someone had given was to check the main dining room for days they serve breakfast and/or lunch. Windjammer was a nightmare for me (I'm on meds for claustrophobia and anxiety) and the food not really worth it, in my opinion. The pizza at Sorrentos is ok to pretty good, but they have a sun dried tomato and mozzarella panini that I really enjoyed. Another big tip is the madness of the muster drill. I know it is necessary to attend, but I didn't know there were options for me. I got pushed to the back wall and surrounded by so many people that I got dizzy and hit the floor. We went inside to the Bolero's area and found out that it is where limited mobility and other people that just can't take the madness gather and they do the same instructional drill as outside. Have you bought The Key or any of the beverage packages?

We were on the Independence of the Seas for the Dec 5-9th cruise. I noticed the ship was close to Havana when I went to bed the first night, but turned back to Miami because a woman broke her neck. My husband was in medical early the next morning and she was there with ship security and two different police uniforms (about 4 total) around her. They headed to Cozumel full speed but didn't arrive until after 1pm causing a tremendous crowd at guest relations for shore excursion problems. The ship didn't leave Cozumel until about 1030pm meaning the shops and casinos were closed until then and there a lot of rowdy people upset!