 Posts

94

Joined

Last visited
Recent Profile Visitors
The recent visitors block is disabled and is not being shown to other users.
Jennifer Burke's Achievements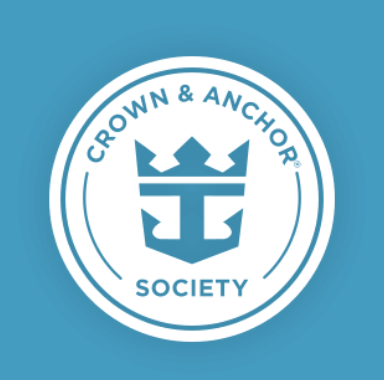 Diamond (5/7)
46
Reputation
Correct me if I am wrong, it says that all kids have to wear masks while in the child program. So they are doing what the entire school system and government is doing? Making the least vulnerable mask up? If I read that right, that is awful

I was there 3 weeks ago. I think in the exact same chairs!! Go in the pool too if you can. Its not salt water and has a swim up bar!

Was on Allure a few weeks ago: 1. Ship gives you 1 mask per person in state room. Bring LOTS. You will be constantly loosing and will need more than just a few. If you get in a bind and forget your mask in your room, you can ask crew and they will get you one. 2. They enforce ALL the time. And although it stunk having to have someone constantly reminding you, I feel bad for the staff having to do this. They are all so nice and you can tell they don't like telling people to mask up. 3. We left out of FLL Port Everglades. We were 11 miles from the port and we had plenty of time to make it to the port and we left an hour before our check in time. I got there at 10:30am and they let us board right away and our check in time was at 11am. It literally took us 10 min from start to finish. Very smooth Enjoy!

i was on the Allure 2 weeks ago and they were on everyone. I never saw anyone without a mask.

Jennifer Burke reacted to a post in a topic: REALLY ANNOYED …. Would have cancelled if they told us this YESTERDAY when we had 48 hours to go!

Yep ,same here. Tried that and on the very first day they said I had to wear a mask even when I had a drink in my hand.

Tried that last week, didn't work. Not allowed to walk around with a drink and no mask. You have to put up and down and up and down while you drink.

You should. Not the same, but we were supposed to get a $270 OBC and at the last minute told us that they refunded the amount to a random credit card that wasn't even my card! So yes, get something in writing!

Matt do you think this new mask policy is sustainable? Don't get me wrong, I LOVED my Allure cruise last week, but it really did dampen my experience having to wear a mask. My whole party decided no more cruises until mask mandate gone. Its sad to see the crew having to tell people to mask up and wash their hands all the time. Not to mention the poor life guards that stand there with a mask in the 85 degree weather!

Jennifer Burke reacted to a post in a topic: Just off the Allure 12/5-12/11- Ask away if you have any questions!

It will You don't think they will let you cancel and get credit for future cruise BECAUSE of this new policy?

I am so sorry about this for you. I was on last week and it was tough wearing it with my protocols I cannot imagine doing it in the casino, comedy club or dancing in the clubs! Maybe you can cancel since it is new protocol. I already decided after last week that I will never go on another cruise with a mask mandate.

How about when you are dancing at the late night clubs or comedy club or the casino! I am so glad I sailed last week. It was tough wearing a mask when we had to, cannot imagine what it will be like now.

I just came off the Allure last week. I had a drink in my hand at all times and they told me to mask up the entire time while I was walking around. They said no walking around with a drink and not masked. You have to be sitting drinking. I was so mad! That was the first day on board too.

What is the end date? I just came off the Allure last week and the masks were a bummer, the limited time we had to wear. It seemed like a lot more than not having them on. Drove me crazy, especially when you forget your mask in your room. I couldn't imagine now having to wear one while DANCING and playing in the casino. So if you don't drink and you want to smoke, you can't?

Casino was open. Drinks are expensive, $14 a fruity drink and $7 for a beer. Thank God I got the beverage package. They water down the drinks a bit so you tend to get more. My drink package paid for itself in 1 day!