 Posts

17

Joined

Last visited
Recent Profile Visitors
The recent visitors block is disabled and is not being shown to other users.
mittmott's Achievements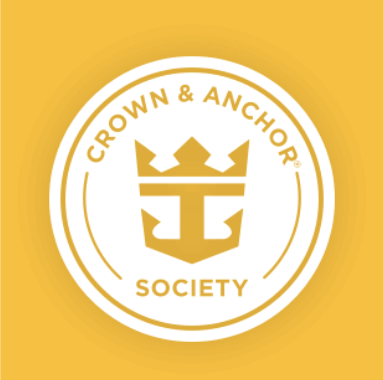 Gold (2/7)
2
Reputation
Does anyone know what happens to the shows that would have taken place on Sunday? I had one booked early at 6:00, I can't reschedule as the Cruise Planner doesn't allow changes at this point...I hope we don't have to miss those also now.

Yes that is a long time, especially if something like a heart attack. ...scary..... toodle 68, I don't really cruise so the 25% on a future cruise does nothing for me... I was hoping for some real onboard credit, or casino credit,,,, something... We will probably stay on the cruise because we are all set to go already.

Wow... yep that's the one... Now not leaving until 11 sunday night Critically ill, oh my.

Eh,,,, my gut was right... nothing... lol

At least they gave you onboard credit. They are only refunding the 2 days we are losing.... I'm going to call back and see if they will comp something....My gut is they won't

toodle yes, it's a refund they said I believe for 2 days.... I'm not flying so I don't know if they would put me up in a hotel.I have a 2 hr ride to dock. Marti, thanks for the advice, just so bummed... Waiting to hear from my husband before I call them and do anything...

Omg... Just got an email.. My cruise tomorrow on the Anthem had an emergency and now we aren't leaving tomorrow at 4, but Sunday night at 11pm... Now only one day in Bermuda...We can get some refund (partial ) or cancel. I think I should cancel... I'm thinking, Rain Sunday night (Bayonne) , late, no view of leaving,,, possible extra speed to make up time, so not smooth , and a lot less time in Bermuda. When I go away, a lot of planning (due to responsibilites at home) goes into my trips... I'm exhausted before I begin, and now I'm thinking it's not worth it..It's really only 2 full days at sea and a 9-8 day in Bermuda, which I'm assuming by the time we get off the ship and the time needed to get back on the ship cuts that down even more.. ugh, anyone have this happen before?

Ah thank you everyone... I appreciate the answers.

Ok, last question.....I've been on 3 other cruises, but years ago...Sailing out of NY to bermuda this coming weekend... I'm not worried, but my brother in law told my husband it's rough waters to get the patch to wear.....I've never heard anyone else complain about this, is there any truth to it? He said because it's not summer yet, and it is the Atlantic.. Years ago we got sick going to South America, but only the first day, and not once on our other cruises... Thanks

Thank you. I'm assuming the only way we get it is,,,, if enough people want to move up to my category and the suite I want is open

Ohhhh,,, I didn't think it could happen... My guess is that they might move us if they need our room for another upgrade....This way, even if lowballed, they can collect from 2 parties.lol. Thanks for the reply.

Hi, a quick question... I received an email from RC about bidding on an upgrade... We are in a Jr. Suite...We bid (the lowest possible) for an owners suite....We win, we win, we don't we don't.. Not that important to us.. Just curious, has anyone ever gotten the upgrade by bidding the lowest amount possible? We are leaving This Sat for Bermuda on the Anthem

Yes, your answer helped. Thank you so much.. Appreciate it.

Is there a business center on Anthem of the Seas? My husband might possibly need an actual computer a day or two. We each bought the key which gives us one device with internet each, so my next question would be.... If we have our laptop can we use whatever internet code we have on either device? Then we won't need the business center.

Thank you all, I had a feeling the answer I got was wrong, I will call again tomorrow just for the sake of it, and I will go to reserve as soon as I get onboard.