Posts

47

Joined

Last visited
Madelyn D's Achievements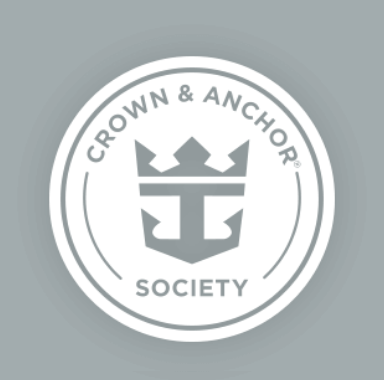 Platinum (3/7)
34
Reputation
I'm flying to Galveston on the 10th and using the Galveston Limo. Last time I cruised out of Galveston I used the Royal Caribbean bus transfer and it was very expensive and you had to wait a long time for the bus to fill up for it to leave. I flew into Bush Intercontinental both times, I did not deal with any traffic last time but I have heard that it can be unpredictable. I would think Uber or Lyft are both reliable services and a good option for a small group as they are cheaper than the Royal Caribbean Shuttle and you can pick your departure time. This time, I chose Galveston Limo because we have a large group and a private shuttle was the cheapest option for us ($25 per person, per way) I will ask around on the cruise for people that used Lyft or Uber and report back!

Setting yourself up for failure looking at prices after you've already booked a nonrefundable ticket I do it every single time

My husband and I didn't find out where we were going on our honeymoon until we got to the airport. It might be fun to tell him you're taking him on vacation, but making him wait until you're at the airport before telling him where he's going. It's like 2 surprises in 1. We were told: we needed passports, it was going to be warm, we needed to pack watershoes, that we were flying delta, and what time to be at the airport (not even what time our flight was so I couldn't check flights and cheat)

Thank you for all of the awesome pics and information! Nervous to do my live blog in a few weeks because it will not compare

I copied a quote from a friends facebook about Spirit. It is a long one but I thought I would share. "Well, this is not the week is not what we had expected to say the least. I'm pretty sure that everything that could have gone wrong during our "trip," went wrong. Lol. We flew from MSP in Minneapolis to our connecting flight in Atlanta, Georgia. We had planned to take another flight from Atlanta to Fort Lauderdale, Florida. We would then drive to Miami, FL, stay in a bungalow on Miami Beach, and proceed to board our cruise ship to spend a few days in Mexico. Instead.. We were stranded in Atlanta, GA. Literally less than an inch of snow fell to the ground, and everyone originally from the area panicked. (Not even sure if we can actually call it snow because it changed between snow and rain, and didn't stick to the ground.) Two flights ahead of ours were cancelled, but they let us board our 4:45pm plane (at the time we were thankful!) Once we got on the plane, we were stuck for (I'm not exaggerating) FIVE HOURS during which time, a kid vomited on the plane, and we were repeatedly told it would be 30-45 minutes until our plane could use the ONE de-icing machine they had for the entire freaking airport. After 5 hours, we were told that our plane had maxed the amount of time we were allowed to be on the runway without taking off and that our flight had officially been cancelled. We decided it would be best to divide and conquer. The boys waited in line to figure out a new flight to get us to FL as soon as possible or get a refund, while Carly and I went to get collect our luggage from the baggage claim. After Carly and I had retrieved our luggage, we were informed that we were unable to get back to the gate to meet up with the boys, because we could not bring our luggage through, as we had no where to check it to because we did not have a flight lined up. The entire airport had cancelled over 1,600 flights and literally every flight for the following day was booked. We looked into taking a bus. All were completely sold out. Perhaps a rental car? After being able to successfully reserve one online, we ran to the rental car area only to be denied a car because our reservation was not made before 6PM (because we were trapped on a plane thinking we were still going to FL.) A man who was also waiting in line informed us that he had called over 15 rental car facilities in Atlanta to discover they were all booked, and ended up missing the birth of his grand daughter! An UBER wouldn't work, as it was a 9.5 hour drive, at 1AM. Too far and too pricey for our budget. We took turns having mental breakdowns, crying, and trying to force positivity. Spirit airlines was unwilling to find us a flight home, and we had to repurchase plane tickets back to Minnesota. Slowly accepting defeat, we figured we should at least try to find a hotel to sleep in. The only hotel we could find wasn't available until 3PM (so 14 hours later.) We found a spot on the floor of the airport and joined the thousands of other people who were trapped with cancelled plans. Around 5AM we decided to try and find a hotel room sooner. We successfully found a room that would take us immediately - though it was about a 30 minute drive. We are officially back in Minnesota, more drained and exhausted (both emotionally and financially lol) than we were before our trip. Disappointed to have worked so hard to save up money and PTO to be able to take a vacation, only to have it be more stressful than a regular work week. What have we learned? 1. We have good friends who we were able to endure stress, panic and anxiety with as successfully as possible. 2. We all need a raise. 3. Never fly through Spirit Airlines." I had another friend try to fly spirit today. Her flight was cancelled and they didn't have another flight until Wednesday. Since she couldn't wait for that flight she was not refunded and had to purchase a new ticket to get home. I have had several bad experiences. It may be worth it to spend the extra money. Sorry this isn't an encouraging post.... I am usually very positive, I promise.

Madelyn D reacted to a post in a topic: Carnival Cruise Line Dominates USA TODAY's Cruise Awards ... Royal Caribbean falls short!!

Madelyn D reacted to a post in a topic: Carnival Cruise Line Dominates USA TODAY's Cruise Awards ... Royal Caribbean falls short!!

Perhaps the best place to live is Wisconsin, so that you have more appreciation for vacations when it's -25 outside

I had 4 friends from MSP have a connecting flight in ATL that same day - they missed their cruise. I was panicking while reading your story, but I'm glad it worked out and it looks like you made the best of it!

Fury Catamaran and Snorkel is very fun. I did it when I was a teenager and I have done it again as an adult. I'm going to be doing it again in Feb as well with the "if it ain't broke, don't fix it" mentality.

Hi Everyone! I've been following this blog for a few months and have never introduced myself. My name is Madelyn and I am from Minnesconsin (Border of Minnesota and Wisconsin, on the Wisconsin Side but my husband and I both work in Minnesota). My favorite thing about cruising is going with people that have never been on a cruise before, and watching their faces when they get to experience all of the awesome things they have to offer. My next cruise is a group cruise in February that I have planned entirely on my own and I am the ONLY person going that has ever been on a cruise before (out of 16). Fun Fact: In college I did a study abroad on the Freedom of the Seas, and then interned with a travel agency.

I changed the name on a booking a few days prior to sailing. The website would not let me change the booking but a quick call got the names changed with no issue.

Does anyone know how to get on the same excursions and have the same MDR reservation with my group? None of us have linked reservations at this time, but I have all reservation numbers and room numbers of all 7 rooms. This is for our Valentines day Liberty Sailing. Finally reached the Double Digit Dance! Thanks in Advance!

I planned a group cruise for February on the Liberty. I am finding that I'm even worse now. Still checking things like drink packages, excursions, and even flights that I have already booked to send updates to my friends traveling with me. I find myself checking at least once a day and scrolling all of the discussion posts here every day for any useful knowledge to share with my group of 16 first time cruisers.

Not having to choke down a drink that tastes like bath water because you paid $12 for it is always a plus :)

Hey Friends, Just wanted to give a heads up that I am seeing some really good sales in the cruise planner for my February 2018 sailing.