 Posts

25

Joined

Last visited
Recent Profile Visitors
The recent visitors block is disabled and is not being shown to other users.
marymcpherson's Achievements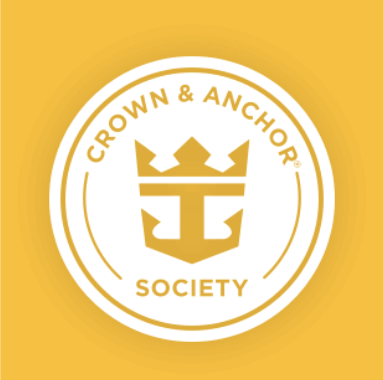 Gold (2/7)
6
Reputation
On Carnival Spirits Wikipedia page it says: "In 2012 following her dry dock, Carnival Spirit was transferred to Carnival's Australian branch, and can only be booked by Carnival Australia's official website. Her permanent home port is Sydney, Australia, from where she sails to New Caledonia, Fiji, Vanuatu and New Zealand. In summer 2018, Carnival Spirit underwent another significant renovation. As a result of a two-week dry dock in Singapore, the ship received the Pixels Digital Photo Gallery, SoulPlay creative studio, new duty-free shops, the Warehouse video arcade and other amenities." So looks like to book a trip on Carnival Spirit you have to be on Carnival Australia's official Website, which is probably why you can't find any voyages when searching from the american site!

My family sailed on Jewel (which is definitely on the smaller side) this past January and my father and I are VERY prone to motion sickness... like even a long car ride in the back seat is too much without motion sickness medication. We followed the advice that's out there to book rooms on a lower deck and mid ship and aside from the first night we hardly felt any movement. We did feel some on our last day on board which was a sea day and the ship was going faster than it had the whole week, but even then it wasn't all that noticeable. I only ended up having to take ginger Gravol on a few of the days, and for someone who has to take it before any car ride that's longer than an hour, that was a pretty big deal! All this being said I'm pretty sure we were sailing in quite calm waters most of the time so i'm sure you'd feel it a bit more if there was rougher waters, but for your "typical" cruising weather (relatively calm water and relatively "normal" wind conditions) it was perfectly fine for someone who's prone to sea sickness.

marymcpherson reacted to a post in a topic: Help to decide what is going to be our next cruise at August

personally i would choose the greek islands cruise. With a very port intensive itinerary i doubt you'll spend very much time on the ship, and a smaller ship should be fine for the time you do. In January of this year my family did a southern Caribbean that was 7 days and had 6 port days. We were "nervous" about being on a small, older ship (Jewel), but when it came down to it, we were really only on the ship in the evenings and to sleep. We spent all of our days off the ship, exploring the islands. We ended up loving Jewel. For the time we did spend on the ship there was more than enough to do, plenty of places to walk to, and we never felt like we were missing things to do... half the time we were so tired from our long days in port we ate, watched a show and then went to bed to be well rested for our next port! That being said, if it had been an itinerary with less ports and more sea days i think we may have run out of things to do towards the end of the week if we wanted variety. I know everyone talks up the new mega ships, but I quite enjoy the smaller ships, especially on an itinerary like this! If we could make it work with everyone's schedules we'd jump on this itinerary in a second! (we're looking at doing it next summer!) To me, wanting a "fancier" ship on a port intensive itinerary is the equivalent of booking a luxury hotel with bells and whistles only to solely sleep there. Like @twangster said, are you choosing these itineraries to see the ports that it stops in? or are you wanting to spend the week with the ship as your destination? If you're choosing the itinerary to see the ports, I don't think you need to worry about the ship. I would pick the Greek Isle's cruise ?

marymcpherson reacted to a post in a topic: Help to decide what is going to be our next cruise at August

I'd look into adding the telus easy roam to your current telus plan, its a free option to add and you don't pay for it until you need to access your plan in a country outside of canada. So if you only needed it on the days you need to order a lyft/uber in the states (say on embarkation/debarkation day) you would only access easy roam on two days and it would be only $10 total. plus with easy roam you're paying the flat fee to access your canadian plan which is definitely better in terms of what you get than any of the telus travel packages they offer. I know for me my canadian telus plan is 12gb of data, unlimited calling and text so to pay $5/a day to access that is way better than buying one of the telus travel packages that is like 150 minutes, unlimited text and 500mb data for $30 (or whatever it is). i'd say its definitely worth looking into, even if all you plan to do is use it for 2 days

I am with Telus and I take my phone with me whenever i travel! I'm down in the states probably 2-3 times a month, i took it on a recent trip to China and on our last cruise to the Southern Caribbean. You can add US and/or International easy roam to most Telus plans for free and then you're charged a flat fee each day to access your Canadian plan abroad. For me it's $5/day CAD for the USA and $10/day CAD for international. It might be a bit more expensive than some of the options out there but its attached to my current plan so its easy and gives me peace of mind since i don't have to keep track of anything!

If they ask you what is the value of goods being brought back anything you bought while away has to be declared, but you don't have to go into detail about it... could simply say spent $150 while away and if they ask on what you could offer the breakdown.. ex $100 on clothes, $50 on souvenirs, and if you bought any alcohol or tobacco you would include this as well. The customs officers will know whether or not you've exceeded your limit. That being said sometimes (like on the canada customs form when flying into canada from the US, not sure about elsewhere) the question will just ask if you've exceeded your personal exemption limit. If you haven't simply say no Common sense would tell you don't try and hide anything.. you very well may be able to get away with it, but the price you'd have to pay if caught would definitely not be worth it !

Went on the Harrison's Cave excursion with an Island safari this past January... It was pretty cool to see but i wish we'd booked something that included seeing more of the island/doing more than just the cave tour.

I bought the soda package for my Dad, 2 brothers and myself on our recent cruise and i definitely found it worth it. It was $8 per day and you got a souvenir cup that you could use at any of the Coca Cola Freestyle machines or have filled at any of the bars. The size of the cup could probably hold the equivalent of 2 cans of soda (i believe a can of soda is 3.25 a la carte) so if you were going to drink more than 2 cans a day i'd say it would be worth it. It was definitely worth it for me and my family since at minimum we'd usually fill it up at lunch, a few times when we were out on the pool deck, and then at dinner, unless we chose to order an a la carte alcoholic beverage. Like everyone else has said it comes down to how much you think you'll be drinking, and what. We didn't opt for anything more involved as our itinerary was 6 port stops and 1 sea day so we spent pretty much all our time off the boat, so the other two options didn't make sense for us. but again, to echo what @melski94 said above, only you know what makes sense for you!

Was on Jewel in January and we took water bottles off the ship and brought water bottles and pop bottles back on in our backpacks and no one ever said anything. Decided to try our luck buying a cheap bottle of rum in one of the ports and pouring it into the water bottles to take back on with us, fully prepared to have to throw it away, but again no one said anything. I think it really depends on who is monitoring it as you get back on ship.

We're going as a family (my dad, myself and 2 brothers), i like the visit to the port idea, wouldn't work in our case since the departure port is Athens, and we live in Toronto I do like the model ship idea, something to wrap and we'll be able to see the moment he gets what it is

Has anyone given a cruise as a gift before? My brothers and I are surprising my Dad with a cruise this summer for his 60th birthday and want some creative/fun way to give it to him! Any and all suggestions welcome :)

@Sabrinaklai yea the Mediterranean itinerary we were looking at with RC was on the same ship we just did the southern caribbean on, and its an older, smaller ship (Jewel of the Seas). Like i could understand the price difference if it was one of their new, bigger ships, but for what it is, it just didnt seem justifiable. That being said i'm a little nervous about the ship we're sailing on with Princess... We're sailing on Crown Princess and the reviews on cruise critic are very mixed. Not sure if its because people weren't aware of the age of the ship when they booked or what but im hoping that's whats causing the mixed reviews. Like i said above, its mainly port days so we dont plan on spending too much time on the ship, but hopefully its not too bad! i had the same apprehension about Jewel of the seas; reading reviews saying it was old and disappointing etc but we didnt find that so hopefully its a similar case!

@LetsTryThisTech Thats exactly what i found! Not sure if it was because we'd left it until now to look but Royal was like $600 pp more for basically the same itinerary as MSC or Princess. We're surprising my dad for his 60th, and my and my brothers couldn't justify the extra money for basically the same thing. Figured we'd go with the cheaper option and spend an extra day in Athens and Barcelona before and after the cruise!

So as much as we wanted to stay loyal to royal for this cruise since we had such an amazing time earlier this month on our first RCI cruise, we ended up booking with Princess since the price couldn't be beat, ended up booking our airfaire through their Air2Sea equivalent program for about the same price as i'd found online, with the added bonus of complete flexibility to cancel or change up to 45 days before the cruise and not having to pay for the flights until our final payment is due. I'm sad we wont be sailing with Royal, but with the port intensive itinerary we don't plan on spending much time on the boat Our next cruise will definitely be back with Royal though (and not left until the last minute!)

@LetsTryThisTech yea i was pleasantly surprised! The only one cheaper was a mixed airline flight with like 2 stops each way, and thats not worth it for like $100 in savings! We'll probably end up booking the air canada flights and probably in the next few weeks before it goes up, at it inevitably will!